One of the most common questions we're asked at Flying Fish is whether men can work in Superyacht stewarding jobs.
Although you might be used to usually seeing female Stewardesses working in the interior and male Deckhands outside on the exterior (especially if you're a Below Deck fan!) the fact is that of course men can be Stewards – just as women can be Deckhands!
In fact, according to a recent survey on diversity and inclusion in yachting by She of the Sea, male Stewards are more common than you might think. The survey found that 15.4% of Stewards are men, whilst 10.8% of Chief Stewards are male.
What's more, because diverse and inclusive teams also outperform those that aren't, we predict that the number of male Stewards will only continue to rise in the coming years!
So, if you're thinking about becoming a Superyacht Steward or Stewardess, read on to find out how to ensure you have a successful Steward career – regardless of your gender!
4 ways to succeed in your male Superyacht stewarding job:
1. Forget the job description!
When you work as a Superyacht Steward or Stewardess, your responsibilities will vary every day. Providing a five-star service to owners and guests will of course be your biggest responsibility, as is maintaining the interior of the yacht and providing exceptionally high standards of hospitality.
However, the fact is that if you're going to be a successful Steward, you need to forget about the job description and set work hours! From providing silver service, doing laundry, flower arranging and housekeeping to bartending and party planning, every day will be different.
What's more, work can come any time, day or night – and in the peak of charter season, the days are often long and hard. It's definitely worth the hard work though, when you consider the wonderful benefits of working as a Steward!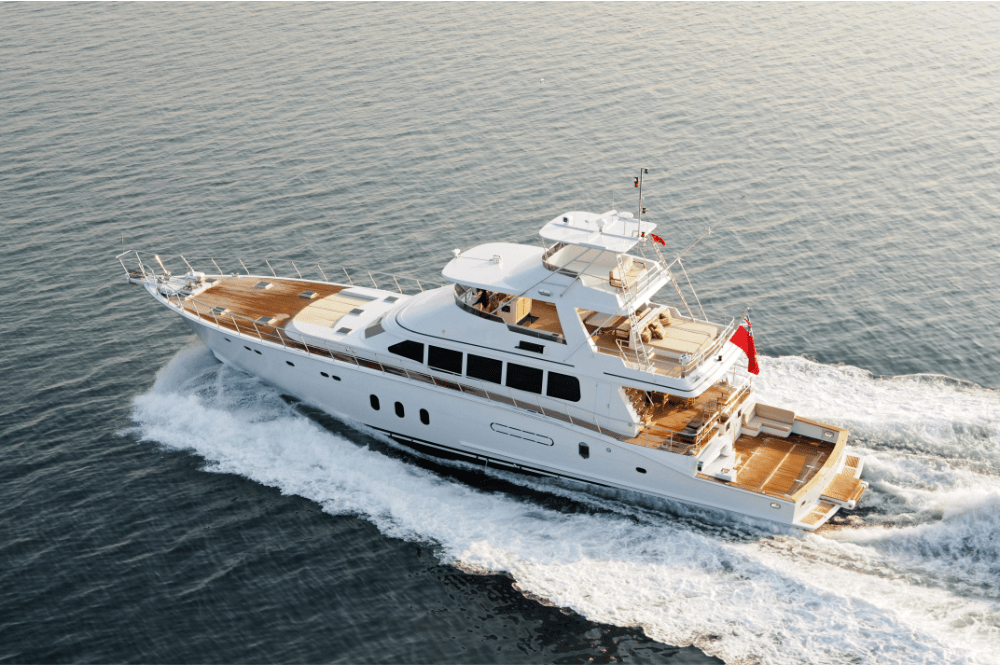 2. Keep positive
Steward and Stewardess jobs are great fun but can involve long hours and challenging shifts – which is why it's so important to stay positive so you can ensure that your guests have the best possible experience!
In fact, two of the most important skills a successful Superyacht Steward needs to have are a strong work ethic and a positive attitude.
When you work as a Steward or Stewardess on board a Superyacht, you need to be prepared to get stuck in and carry out all of your tasks with a smile on your face. Basically, nothing is too much effort for your guests, so make sure you keep positive and show willing.
This can-do attitude and positive outlook is sure to get noticed by your Chief Stew and is not only important when it comes to boosting the interior team morale but will also put you at forefront of mind for future opportunities – something to think about if you hope to become Chief Stew one day!
3. Make sure you've got the necessary qualifications
If you want to work as a Superyacht Steward or Stewardess, you also need to make sure you've got the right qualifications.
You must have your ENG1 medical and STCW Basic Safety Training certificate to work on any commercial vessel, whereas other qualifications that are great to have include:
Superyacht Interior Certificate
CIEH Food Safety Level 2 (online course is not accepted on yachts)
MCA Proficiency in Designated Security Duties (PDSD)
RYA Powerboat Level 2
RYA VHF Radio
Barista training, wine appreciation and mixology
4. Build strong relationships with your team
As a Superyacht Steward, you'll be working as part of the interior team and reporting to a Chief Stew. The size of your team will depend on the size of the Superyacht you're working on, so you may very well find yourself working alongside the same people for days at a time.
Working (and living!) in such close quarters means that if you're going to succeed as a Steward/Stewardess, you need to build strong relationships with your team – and the rest of the crew too.
When you become a Yachtie, the crew is like one big family, so you need to make sure that as well as succeeding in your own work, you help others achieve their goals as well.
It's therefore really important that you build a positive relationship with your team and crewmates so that you can not only work effectively together, but have an enjoyable time doing so, too!
If you think you've got what it takes to become a Superyacht Steward, the next step is to start your training!
Our specialist Superyacht Steward/ess courses include modules on STCW Basic Safety Training, Superyacht Interior, barista training, cocktail mixing courses, flower arranging and more to ensure that you have everything you need to succeed at your role from your very first day on board the yacht.
Simply follow the link below to register for one of our courses today, or get in touch to discuss our courses in more detail. Alternatively, you can download our guide to getting a job on a Superyacht here.