Overview
The one-day STCW Elementary First Aid course is a requirement for crew working on commercial vessels. The Course forms part of the STCW Basic Safety Training Course. This course teaches important first-aid topics and skills to help you respond to medical emergencies at sea.
The course is highly interactive, with hands-on practical exercises and simulations. Participants can practice skills in a safe place, gaining experience and confidence in giving first aid.
What do we cover
This is a practical hands-on course run by experienced Paramedics. During the day, you will learn to identify life-threatening conditions, perform CPR, use AED's, recoignise hypothermia, and lots more. Please visit the full itinerary below for a list of skills covered.
In addition to the practical skills, the course also covers theoretical knowledge, such as the principles of first aid, recognising common medical conditions, and implementing proper infection control measures. Participants will also learn about the importance of effective communication and teamwork during emergencies.
Upon successful completion of the STCW Elementary First Aid course, participants will receive a certificate that is recognised worldwide.
Who is this course suitable for
Anybody working on a commercial vessel, including Superyachts.
RYA Yachtmasters.
Recreational sailors who spend time on the water, and want to learn more about first aid.
Individuals who recognise the benefit of keeping first aid skills up to date.
Note. If you are a Yachtmaster with commercial endorsement, you must refresh your STCW Elementary First Aid qualification every five years.
MCA Recognition
Flying Fish is an approved MCA Training provider. The training programme complies with section A-VI/1 of the STCW code.
Key facts
There are no formal pre-course requirements.
For successful completion, 100% attendance is required, and students must participate in all course elements.
Upon completing all outcomes and passing the assessment, candidates will receive a certificate of Proficiency in Elementary First Aid
First Aid Book
Certification
Candidates will be assessed on both practical and theoretical knowledge. There will be a multiple-choice assessment at the end of the day.
The course is based in our training centre in Cowes, on the Isle of Wight. During the day, you will cover a range of topics educating you on different aspects of First Aid:
First priorities of First Aid.
Training and Drills.
Calling for help at sea.
Assessment & immediate action.
CPR.
Bandaging.
Allergies.
Control of bleeding.
Awareness of CAT drugs.
Contents of a first aid kit.
Head, spinal injuries, and Fractures.
Shock and anaphylactic shock.
Heart attacks, Angina, Stroke
Training on the use of AED's
Burns and scolding, and electric shock.
Choking.
Asthma attacks, diabetic emergencies, and epilepsy.
Sea sickness.
Hypothermia and how to prevent it.
What our previous customers have to say
What an absolute honour and pleasure it was being a part of Flying Fish family for the 2 weeks I completed with them! From the professional, helpful and attentive staff to fun, laughter and memories.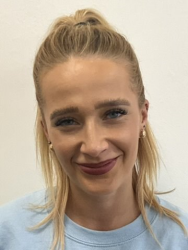 Monika B
Staff are amazing and so kind! Great course and great accommodation. Lovely location and an all round great friendly atmosphere.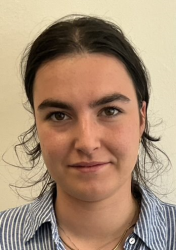 Ossia M
Book STCW Elementary First Aid Course today!
Still not sure?
From training to career advise we'll be happy to sit down and give you the guidance you need!
Customers often combine Elementary First aid with Personal Survival and VHF as part of commercial endorsement.