Overview
Our 4-day Swedish massage course provides the knowledge, skills, and experience to start your journey towards becoming a professional massage therapist. If you aim to work as a Superyacht Stewardess, this additional qualification will help your CV stand out from the rest.
Swedish Massage Course
Our 4-day Swedish Massage course complements our Superyacht Steward/ess course. It allows new crew members to combine being a Stewardess with a Swedish massage qualification. This combination opens up more job opportunities both on and off the water.
The course includes both theory and practical skills. You will learn about health and safety, anatomy, physiology, and full-body massage techniques. You can find a full description of the 4-day course under the key facts section below.
The course price includes £230 in recognition and exam fees.
Having more transferable skills increases your chances of finding your dream job. Superyachts are looking at CV's with additional skills to help improve the service offered to guests.
Louise, Interior Recruitment Specialist at YPI Crew, says 'Over the past years, we have seen a huge increase year on year for massage skills, it's a great advantage for new crew, especially to have this on a CV as it can be added value to the yacht, as with the purchase of a massage table they can offer more to their guests'.
It's worth pointing out that, as well as qualifications, employers will want to see what practical experience you have, too. Before giving your first full body massage, you must build experience shadowing others. However, the first step is to get qualified!
The Role of a Masseuse on a Superyacht
Most Masseuses working on a Superyeryacht have a dual role, Steward/esses first masseuse second. The role of a Stewardess is well-defined and includes everything from housekeeping to 5* service to the guests and owner. As a masseuse, you would provide soothing and relaxing massages to the guests.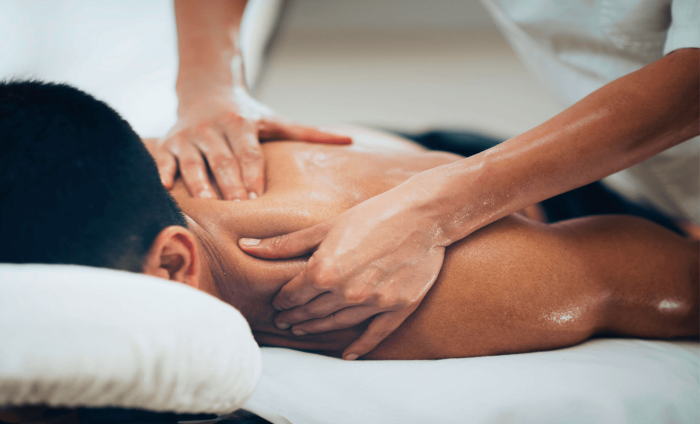 VTCT Level 3 Certificate in Swedish Massage
Swedish massage is one of the most popular and widely recognised massage techniques. To work as a massage therapist onboard a Superyacht, you will need a recognised qualification.
The Swedish massage course we deliver is a VTCT Level 3 Certificate in Swedish massage. It is a highly desirable qualification, recognised worldwide.
As well as the qualification, you will develop a sound knowledge of health and safety, client care, and communication. You will also develop a knowledge and understanding of the practical skills learned throughout this course, such as anatomy and physiology.
Accommodation
Almost all customers choose our accommodation option. Flying Fish crew houses in Cowes are comfy and conveniently located—only a 5-minute walk to town and our training center. You can mix and socialise with other people on the course who, like you, will start a career in the Superyacht industry.
Please select the accommodation option below if you want to stay with us.
Key Facts
No previous knowledge or experience is required.
You must be 18 years or older to join this course.
Our 4-day Swedish massage course comprises both practical and theoretical subjects.
Before the course starts
Once you have booked the massage course, you will be sent:
Access to online Anatomy and Physiology pre-course learning platform
Training manuals
Pre-course assessment questions must be completed and submitted before the course starts.
Revision guide for exam papers
How to set up your portfolio
All of the above needs to be completed before your 4-day training programme.
This is an intense course, so please be prepared for some bedtime reading.
Day 1
The course starts with a briefing at 09:00 at our training center in Cowes.
Course briefing: Outline the structure and objectives of the course and set the stage for your learning experience.
Deconstruction of massage treatment. Dive into every facet of a massage treatment, providing a solid practical understanding.
Leg massage: Instructor-led demonstrations of leg massage followed by practice and coaching. This hands-on approach sets the tone for practical engagement right from the outset.
Lunch
Back, arm, and abdomen massage techniques: Instructor-led demonstration and hands-on practice.
Day 2
Upper body techniques: Face, neck, and chest massage techniques demonstration and practice:
Full-body massage:  Using the techniques mastered so far, practice full-body massage.
Exam Papers 1 and 2: Begin your preparations for assessment with exam papers 1 and 2. These examinations will test your comprehension of the material, ensuring you are well-prepared for the assessment phase.
Day 3
Tailored Consultations and Proficient Practices
Consultation discussion: Delve into effective client consultations, building on your ability to comprehend individual needs and preferences. Through interactive discussions and hands-on practice, you can refine your approach to creating personalised experiences.
Practical skill enhancement: Build a deeper understanding by actively participating in a full-body massage with your peers.
Mock Practical Assessment: A Supported practical evaluation as you perform a full-body massage practice assessment. This real-world simulation serves as a platform to demonstrate your acquired expertise and adapt ahead of final examinations.
Day 4
Assessment day.
Full and half-body massage assessment:  Demonstrate your ability to deliver a full-body massage to a client. This evaluation shows your comprehensive understanding and application of the techniques you have mastered.
Course debrief
Lisa, your teacher is highly experienced in both lecturing and beauty/holistic therapy. She has dedicated over 30 years to training and working in this industry, accumulating a wealth of knowledge and experience. She has a lot of knowledge and experience in her field.
Lisa loves teaching young professionals and stays current with popular trends by practicing skills and treatments. She will be able to pass on these skills to you to enable you to become a professional & skilled massage therapist.
VTCT is a national awarding body regulated by OFQUAL and offers certificates and diplomas for different subjects. Your final qualification will be recognised by employers, insurance companies, and professionals worldwide.
What our previous customers have to say
What an absolute honour and pleasure it was being a part of Flying Fish family for the 2 weeks I completed with them! From the professional, helpful and attentive staff to fun, laughter and memories.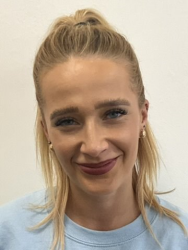 Monika B
Staff are amazing and so kind! Great course and great accommodation. Lovely location and an all round great friendly atmosphere.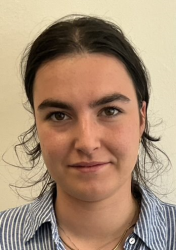 Ossia M
Book Swedish Massage Course today!
Still not sure?
From training to career advise we'll be happy to sit down and give you the guidance you need!
If working on a Superyacht as a Steward or Stewardess is your goal, then you should consider combining our Swedish Massage course with: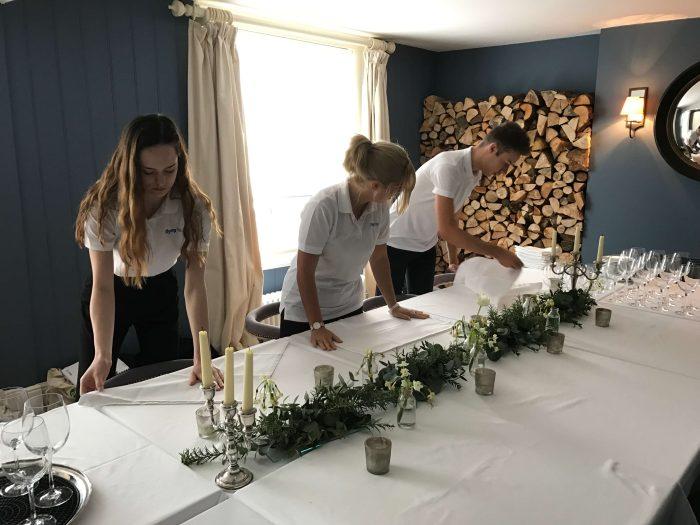 This course is the right choice for anybody looking to become a Steward/Stewardess. Includes STCW.