If you're thinking about taking a gap year, one of your first point of call will be to decide what type of program you want to do and what gap year company do you go with.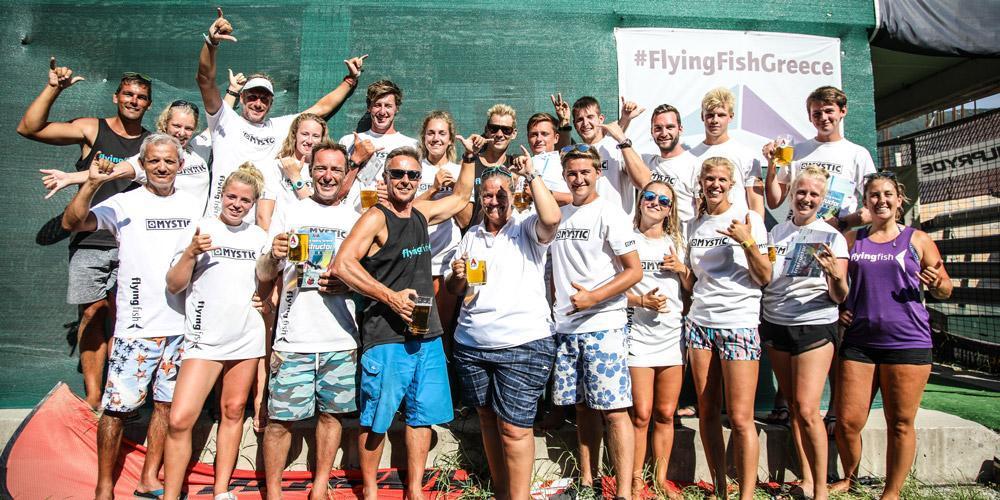 Whether you want to travel and see the world, volunteer or get some work experience related to your university course (or all of the above), there are a plethora of great gap year companies to choose from.
The best gap year companies mostly specialise in a particular niche industry, but they all help with organising and fulfilling your gap year experience.
There are companies dedicated to help you become a ski instructor, volunteer abroad, go on incredible adventures or even take you on an art tour of Italy.
There really is something for everyone, all you have to do is a bit of research to help you figure out the best company for you.
Going alone and trying to organise a gap year by yourself is not easy. These gap year companies all have excellent connections and everything is organised for you. Although initially the cost may seem high, by the time you've tried to organise everything yourself, the time and money spent just isn't worth it.
Also, these gap year companies tend to be group experiences, so you will travel with like minded people, most of whom will be experiencing travelling alone for the first time too.
Awesome gap year programs abroad
To help with your search and get your creative juices flowing, we have put together a list of the best gap year companies that focus on a specific program of travel and interest.
Culsan Gap Travel – African Conservation Projects
Art History Abroad – Artistic Courses
Real Gap – Paid Work Australia
The Mighty Roar – Medical Heathcare Projects
Contiki – Adventure Programs
Altitude Futures – Ski Instructor Programs
Americamp – Summer Camp
Live Languages – Languages Aboard
Flying Fish – Watersports Instructor Programs
After all, who wants to do the same gap year as everyone else (we've had enough of the full moon party stories, right?!). Do something original and come back with great stories and new friends that you may just keep for life!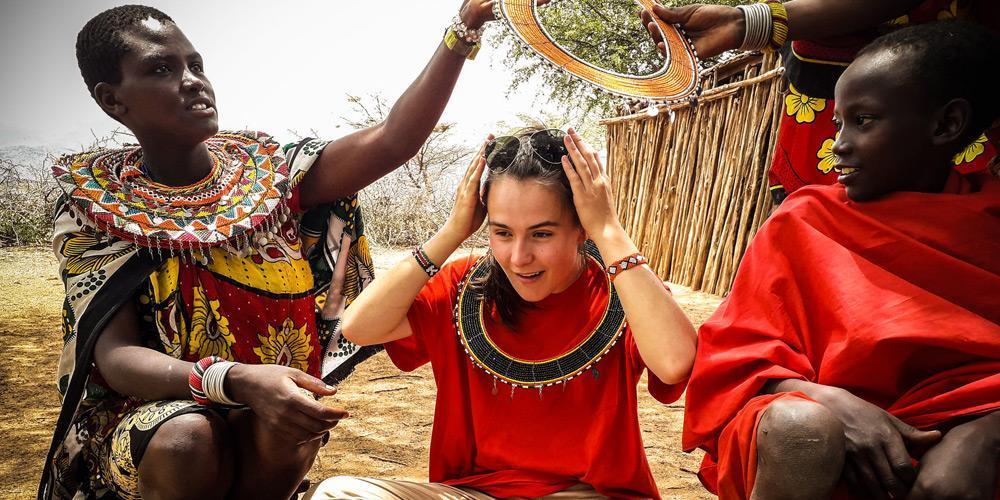 Culsan Gap Travel – African Conservation Projects
If you are interested in conservation and wildlife, then a gap year with Culsans Gap Travel might just be perfect for you. This meaningful work will ensure you really make a difference to the local community, which makes your gap year all the more purposeful and worthwhile.
Your destination is in remote Kenya, camping in the bush, so forgot electricity and plumbing, you'll be truly in the sticks and cut off from the modern western comforts we are all so used to.
You will have lectures about conservation techniques, meet the people who protect endangered animals, gain work experience and certificates. Volunteering happens on the Kabati Regenerative Farm, where you learn about organic and sustainable farming.
This trip will also include some once in a lifetime tours, such as hiking up Mt. Kenya where you camp above the clouds. From here the night sky is just incredible and nothing like you've seen before at home.
Whether you're planning to do a degree in environmental studies or just have an interest in conservation, a gap year experience like this will be great for your CV and personal development.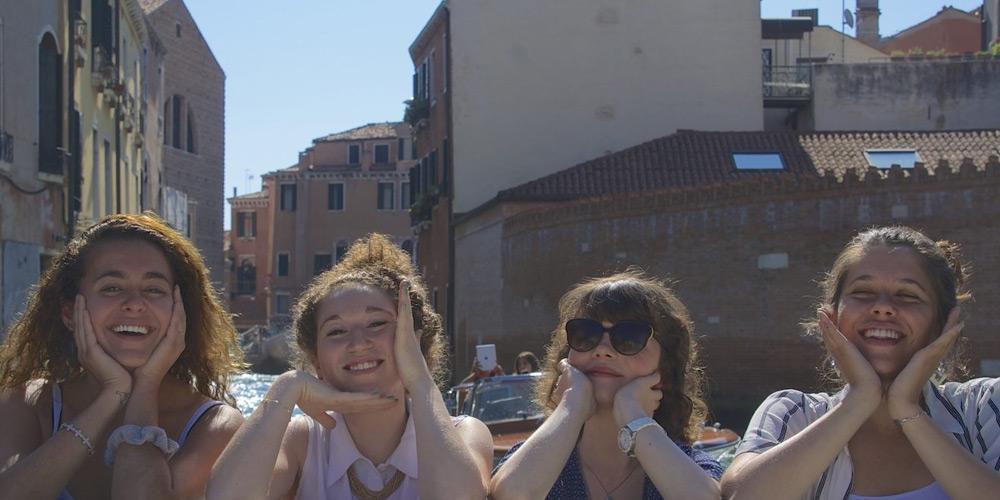 Art History Abroad – Artistic Courses
Art History Abroad create culture rich tours in Italy and France. Their 6 week gap year experiences are incredibly structured and taught in a way that delivers fantastic learning and fun.
They are very passionate about what they do and want you to return home with a new sense of knowledge and appreciation of art, architecture and culture.
Moreover, they love that students return home with the confidence to speak about art. The discussion based sessions that take place on the tour are great practice for any future university student, which will help you no end when you start studying again.
What makes these courses so fantastic are the tutors that Art History Abroad employ. They're not all stuffy, but passionate, supportive and fun. Although you will be learning a lot, it will feel a million miles away from those school days sitting bored in a classroom.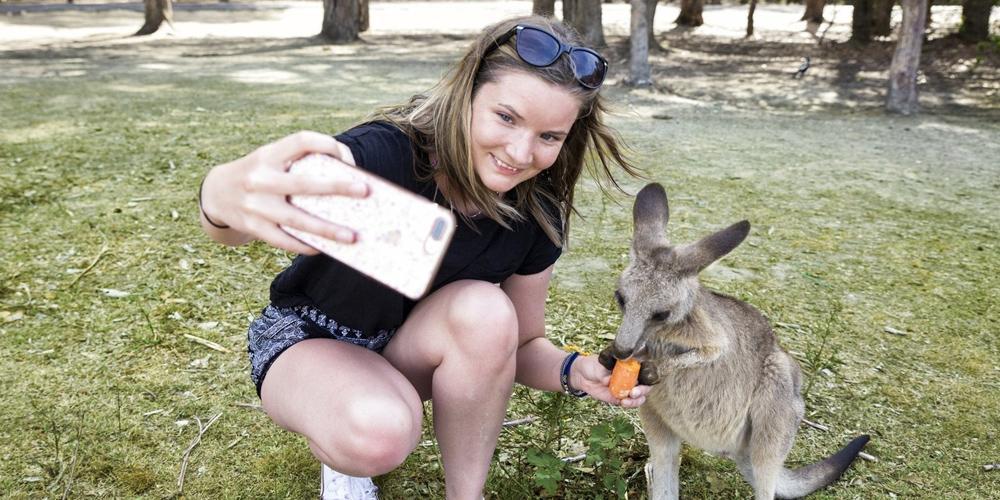 Real Gap – Paid Work Australia 
We couldn't write a list of gap year operators without including one about working in Australia. This is a great option for many people who want to live away from home (Australia is almost as far as it gets) and earn money on their gap year at the same.
Going with a gap year specialist like Real Gap gives you peace of mind that you will make the most out of your first few weeks in Australia and have all the necessary insider information to find work.
Starting with a personal meet and greet at the airport, you will spend the first 9 days of your time in Australia doing some amazing activities like surfing and jet boat tours.
Alongside this, you will have chats about how to set up a bank account, sign up to job databases and prepare for your first interviews in Australia. All this will help make you feel very settled and at home quickly.
Obviously, the cost of going with an operator is more expensive than doing it alone, but it is well worth that initial investment and will pay off in the long run.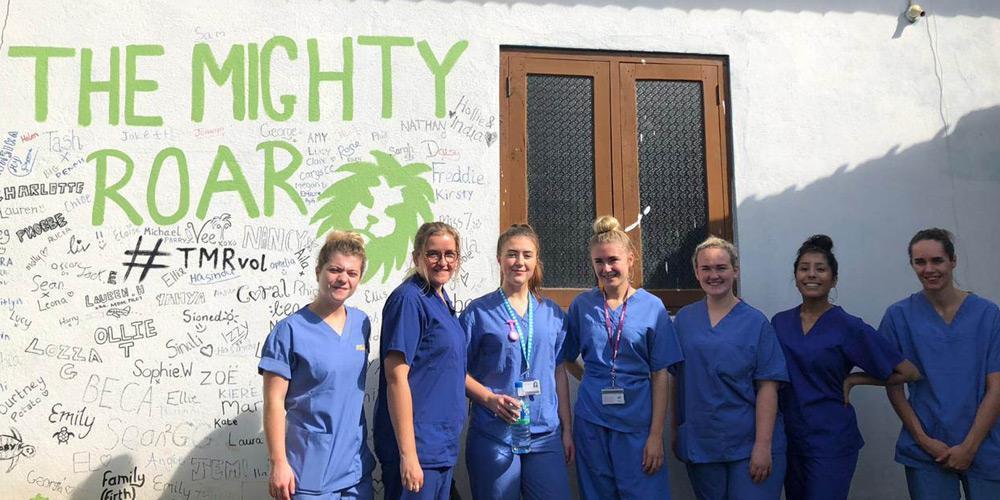 The Mighty Roar – Medical Healthcare Projects
A career in any medical profession requires a great deal of time and commitment, so a gap year experience with The Might Roar is a great way to dip your toe in the water and see whether you want to work in this incredible industry.
With medical volunteering programmes in places such as Sri Lanka, Ghana and India, you will have the opportunity to work alongside medical professionals and explore an exciting country at the same time.
The Mighty Roar are able to organise and number of placements, depending on what field you are interested in, including nursing, midwifery, medical, dentistry, pharmacy, physiotherapy, radiography and surgery.
On this gap year program you will gain invaluable medical experience to help enhance your CV but also make a genuine difference to the lives of people in the local community.
Even if you are not currently studying a relevant medical subject at university, you will still be allowed to volunteer at the private hospitals.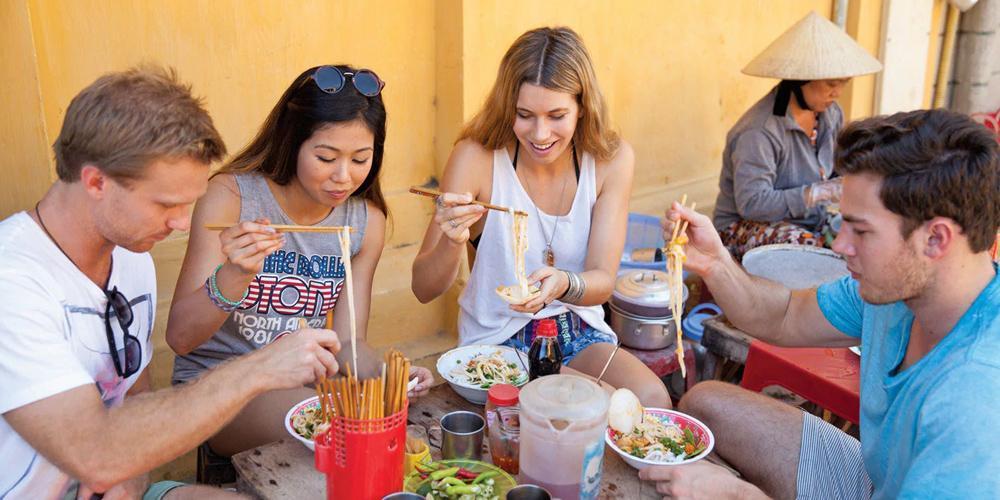 Contiki – Group Bus Adventures
Contiki is a large travel company and know exactly what young people want from an adventure gap year experience. From eco camping in Noosa, Australia to exploring the beaches of South East Asia, Contiki specialise in bus tours to many destinations around the world, mostly catering for 18 – 35 year olds.
They were known as the party bus company, but they've moved on since then and you have a choice of what style of travel is best suited for you. So whether you want high paced travelling and partying, or a more laid back and relaxing trip, they will have something special that you will remember for a lifetime.
You will have a tour manager on the bus, but these people aren't 'local guides'. They are there to make sure everyone is still on the bus on the way home and you don't get into too much trouble.
Contiki is an incredibly easy option for any solo or group travellers, because everything is done for you. If you're not fussed about going off the beaten track and are happy in large groups, Contiki could be a great option for a fun gap year adventure experience.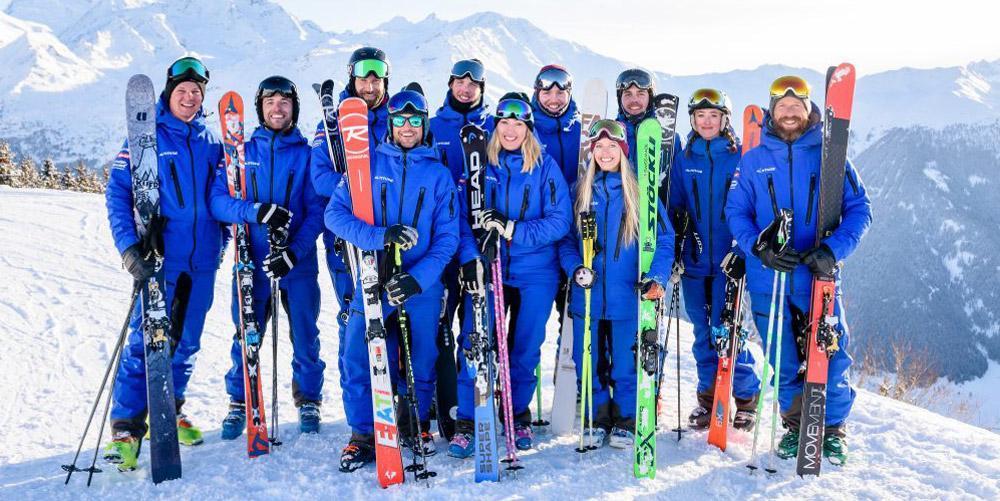 Altitude Futures – Ski Instructor Programs
If you love going on ski holidays, why not live in the mountains for the whole season and become and ski instructor. The way to do this is to sign up for a ski instructor program where you get all the necessary qualifications to teach your passion.
Altitude Futures run high quality training courses in Verbier, Switzerland. Their 10 week BASI 1 & 2 (British Association of Snowsport Instructors) instructor course is the perfect way to learn and live in the Swiss Alps. You will have a lot of fun on the course, and potentially even more once you qualify and stay in the Alps for the whole winter.
Along with instructor training, they also run a ski school, so you will be able to get some work experience at the same time.
Although the initial investment of becoming an instructor is high, you need to remember this opens the door to earning decent money and you can live in some incredible places around the world.
Be warned – once you become a seasonaire, it's very hard to stop!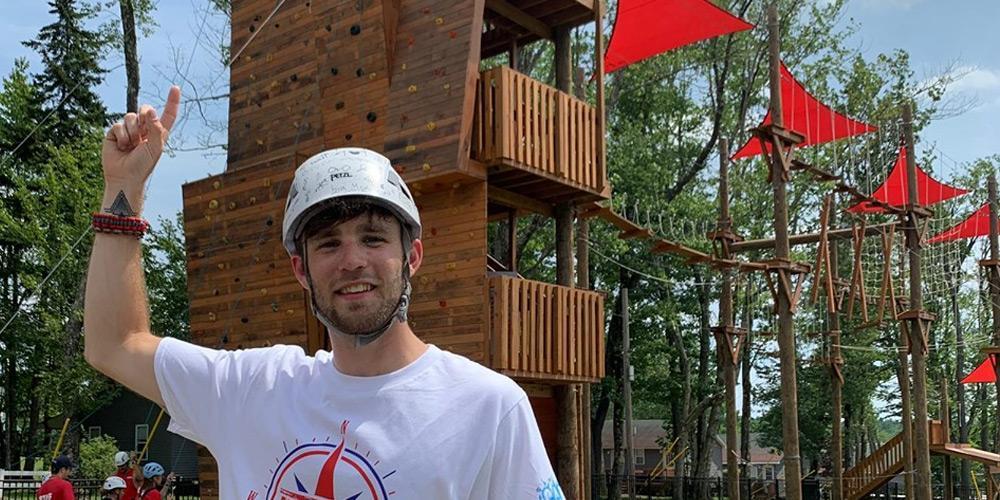 AmeriCamp – Summer Camps in America
Live the American dream and work at a Summer Camp. Going to 'Summer Camp' is a highlight for most American children and you can be a part of that experience by working as a Camp Counsellor.
Going into camp Camp Counselor and teach, organise or assist in activities such as watersports, arts and crafts, film production, horse riding and more! You'll have a fantastic summer, get to travel some of America and have a great addition to your CV.
However, getting a job in America is not all that easy, so this is where companies like AmeriCamp come in. Organising your visa sponsorship and work placements is a very difficult process and this is what AmeriCamp does best. Being a UK based company also means you will always have a contact at home you can rely on if you get into any bother.
Rated the 'Best Summer Camp America Organisation' for eight years running, AmeriCamp seems unrivalled in finding you Summer Camp placements with the highest salaries and low fees. The salary is all important as with the money you save from working is normally spent travelling around America for one month.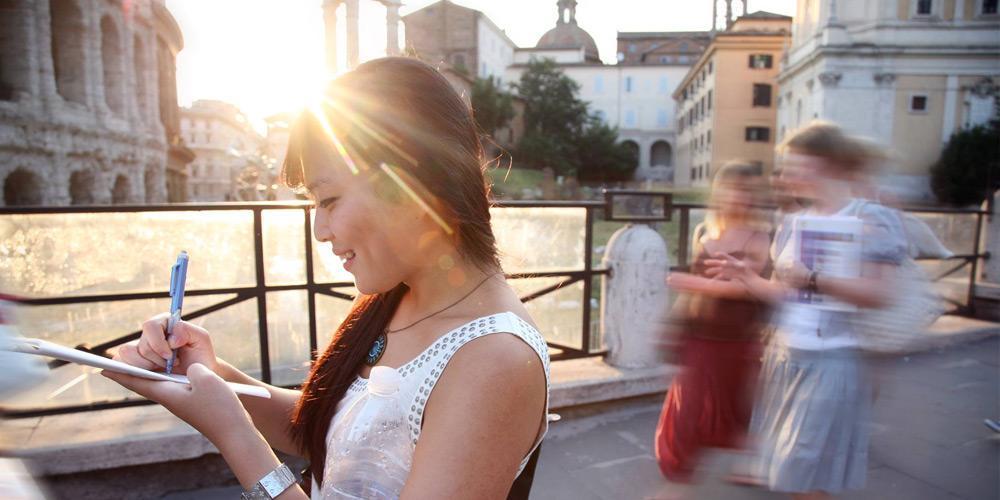 Live Languages Abroad – Gap Year Language
Learning a language is a great skill to have in life, and one of the best ways to do this is to immerse yourself into the country and culture of your chosen language.
You can really benefit from a gap year when learning a language. You will have a great deal of time to practice and will almost certainly come away with newfound confidence and independence.
Live Languages Abroad offers a fantastic structured gap year solution and is the perfect option for anyone starting a language degree, wants to learn or brush up on their skills.
They offer courses in France, Spain, Italy, Germany, Russia and Portugal. There is great flexibility to choose the right course for your ability and you can choose your duration from 1 – 36 weeks. They also offer mixed course options where you could learn a language and a sport at the same time. Learn Portuguese in the morning and surf in the afternoon – what a great and productive way to spend your gap year!
Flying Fish – Watersports Instructor Programs
We couldn't go through this list without a little bit of self promotion!
If you dream of working on the beach as a Watersports Instructor, then our Windsurfing and Dinghy Sailing Instructor programs will get you teaching in no time at all. Located in the stunning bay of Vassiliki, Greece, there really is no better place in Europe to train and learn your trade. 
Courses are 6 – 12 weeks long and give all the necessary qualifications and experience to work in this incredible industry. After you become a qualified RYA Windsurfing or Dinghy Sailing Instructor you will be able to apply for summer seasonaire jobs all over the world. With these qualifications you can have work during the uni summer holidays too!
Check out our video for a glimpse into what your summer could be like with Flying Fish.