Superyacht Stewardess Course
This course is the right choice for anybody looking to become a Steward/Stewardess. Includes STCW.
Overview
Our Superyacht Stewardess Course provides everything you need to start your career as a Superyacht Stewardess. A fantastic option if you are new to the industry and want to learn all the qualifications to get started.
Flying Fish has been running Stewardess training courses since 2008. We have trained over two thousand crew, most of whom have gone on to have fantastic careers in the Superyacht Industry! 
This course is suitable for anybody, male or female, all you need is a desire to work in the Superyacht Industry.
Our Superyacht Stewardess Course is one of the most popular courses we offer. It provides the mandatory STCW Basic Safety Training Course and a whole host of skills and skills required to work as a Stewardess, from Napkin folding to driving a Powerboat!
Course Overview
The course is split into two sections; the first week is the mandatory STCW Basic Safety Training Course, required by all crew who work at sea.
Week two is our Superyacht Interior course. Here, you will learn everything about being a steward/ess, from silver service to flower arranging. Please see below for the full itinerary.

The role of a Stew
As a Superyacht Stew, your primary role is to maintain the Interior of the yacht, as well as service and Laundry. A Superyacht will must a bespoke provide 5* experience to the guests or owners.  You are part of a larger team of Officers, Engineers, Chefs, and Deckhands, overseen by the Captain.
You will live onboard the yacht as it travels around the world. Yachts only go to beautiful places. The pay is not bad either! If you're eager to learn more about the role of a Stewardess, then  Becoming a Stewardess.
Instructors
Our instructors have extensive experience in their field. Your interior instructor spent seven years working as a Chief Stew, has a deep understanding of the Superyacht Industry. Emma, who is also a qualified teacher, will share her experience (and stories) of the industry and will teach you how to become a successful Superyacht stew.
Career Support Service
As well as practical skills, customers benefit from our bespoke Careers Support Service, which provides mentoring and support to ensure you are ready to start your new career. Our Career Support Service has everything you need from CV guidance to prepare you for life in the Superyacht industry, 
Why train with Flying Fish
Flying Fish limits student numbers to small groups. This means you have the opportunity for one-on-one time with our expert Instructors.

Hands-on experience.

We provide shared self-catering accommodation in

crew houses

5 minutes from our training centre in

Cowes

.

Exclusive Career support service.
Check out what one of our Superyacht Steward/ess graduates, Rosie Jones, says about finding work in the Superyacht industry!
A brief insight.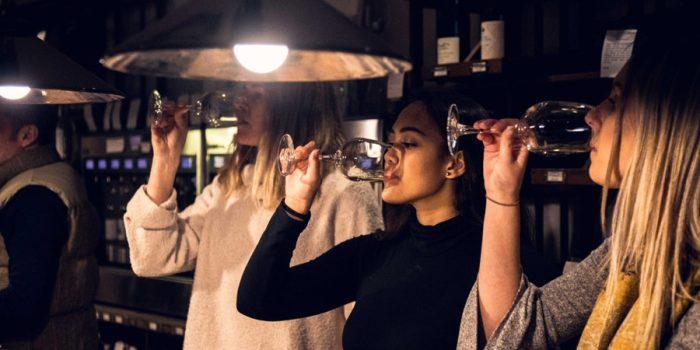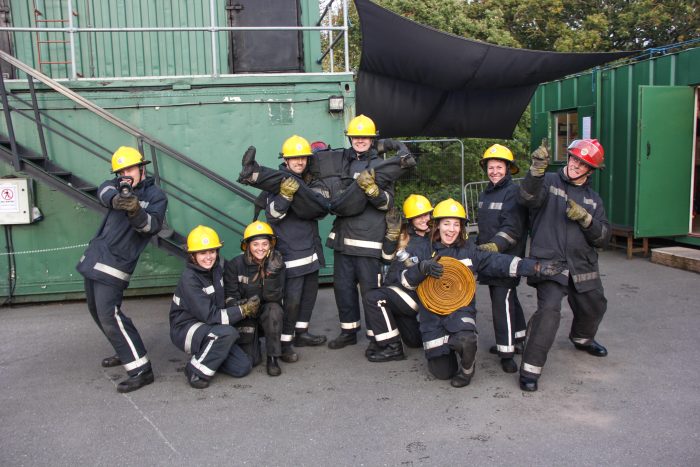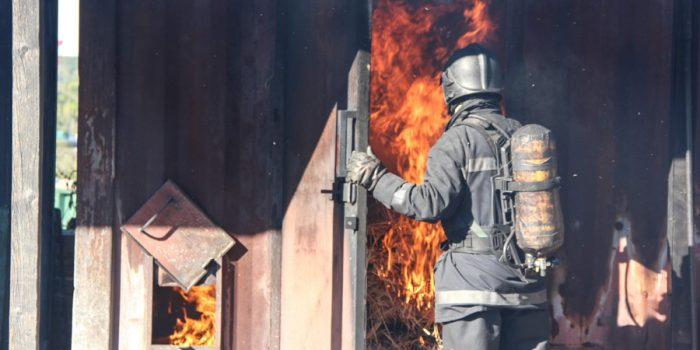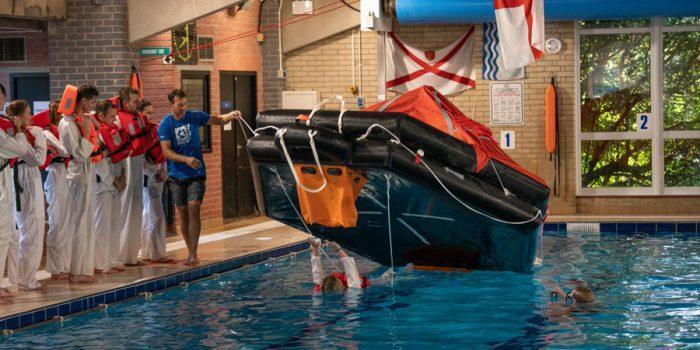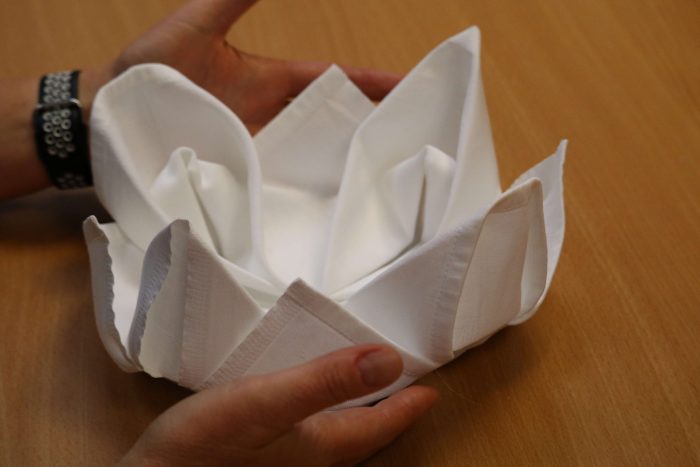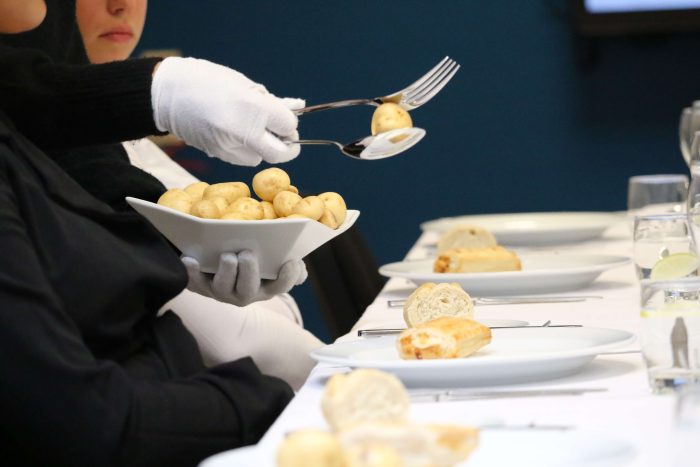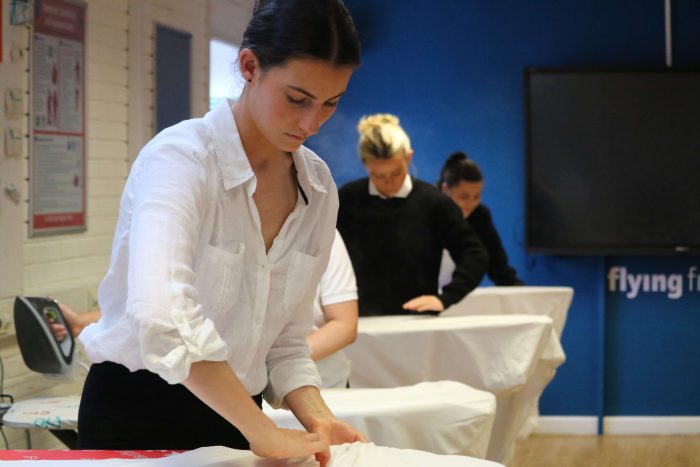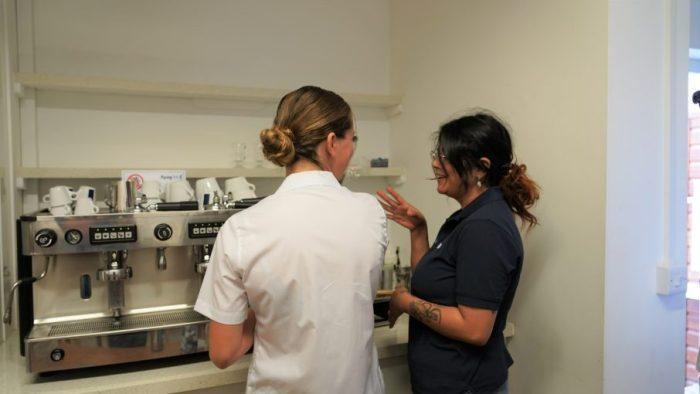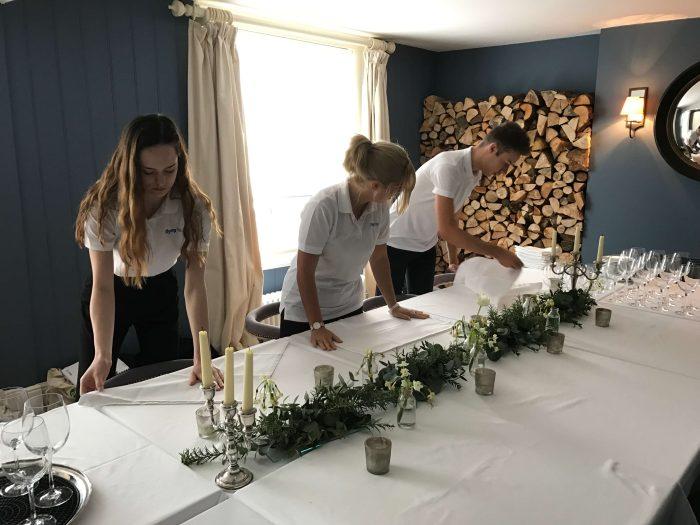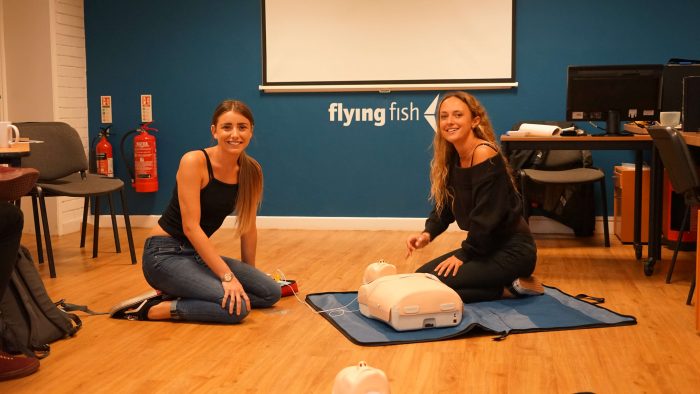 What our previous customers have to say
What an absolute honour and pleasure it was being a part of Flying Fish family for the 2 weeks I completed with them! From the professional, helpful and attentive staff to fun, laughter and memories.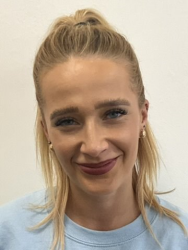 Monika B
Staff are amazing and so kind! Great course and great accommodation. Lovely location and an all round great friendly atmosphere.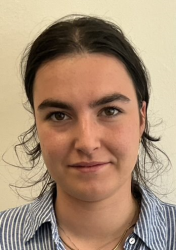 Ossia M
Book Superyacht Stewardess Course today!
Our Superyacht Steward/ess course gives you everything you need to start looking for work as a Superyacht Steward or Stewardess. A great option if you are new to the industry and want to learn your role onboard.
Still not sure?
From training to career advise we'll be happy to sit down and give you the guidance you need!
We would recommend supplementing your training with the following courses to further boost your CV and increase your employability.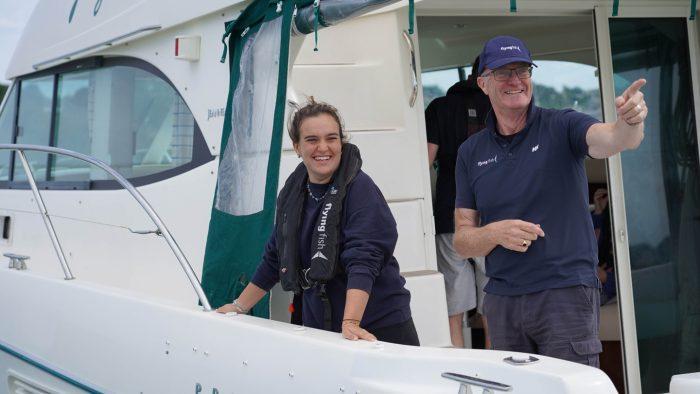 Our most popular programme, providing everything you need to start your new career. Includes STCW Basic Safety Training.

This course is suitable if you already hold your STCW Basic Safety Training and are looking for additional knowledge and training on the role of a Steward or Stewardess.