So you're thinking about becoming a Yachtie?
You may have a friend or relative who already works in the industry, or you have watched TV programmes like Below Deck, you know working on a yacht is the right for you, but where do you start?
With the potential to earn great money, travel, and work with loads of like-minded people, it's not surprising this job ticks a lot of boxes for many people.
Becoming a Yachtie and getting paid to work on luxury yachts may seem like a job and industry that only the elite can have access to, or it just seems too confusing to start.
However, with an understanding of the requirements, certification, and having some expectations of what job role you should be looking for, starting work as a Yachtie will not seem so daunting.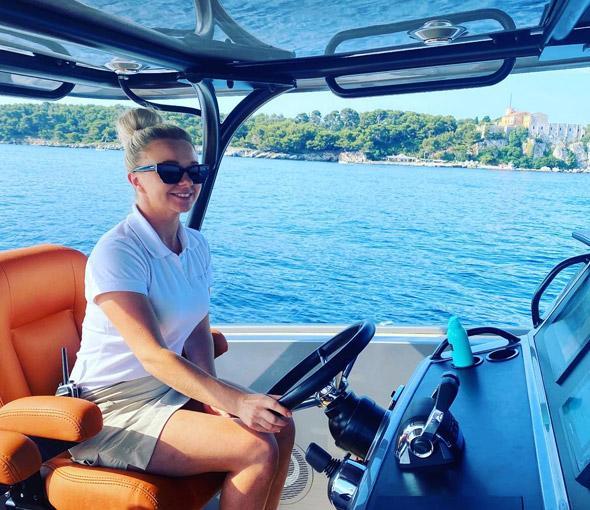 What is a Yachtie?
Before we go any further, let's make sure we are all singing off the same hymn sheet.
A Yachtie is a broad term used to describe anyone who works on a yacht. More specifically, it has become the term for people working as yacht crew on superyachts.
A superyacht is a very large boat that is extremely luxurious and often owned by multi millionaires and billionaires.
These Yachties who work on superyachts hold a number of different positions. Most Yachties will start their superyacht career working as a Deckhand or Stewardess. With more experience and responsibilities, your role will change as you progress up the career ladder.
It's worth noting there are other types of yachting and Yachties. The other kind of 'Yachtie' could describe those who hold their Yachtmaster qualification and have jobs like skipper charter boats.
Job roles for new Yachties
Yachties new to the industry (also known as 'Green' Yachties) will traditionally apply for entry levels roles, which are Yacht Deckhands or Yacht Stewardesses.
These are both very different jobs, so you need to be sure which one you want to do and start training for that career path.
Yacht Stewardess (Stew)
A Stewardess, or Steward, looks after the interior of the yacht. This means anything that happens inside the boat, you will be responsible for it.
Think of any job in the hospitality industry and then combine it into one role on a yacht, that is what you will be doing.
From making beds, doing the laundry, cleaning, serving food, and hosting dinner, you will do it all to a 5-star standard. Anything less than perfect, and your guests won't be satisfied.
It's the small things that make the difference between high standards and exceptional standards. You must have a great eye for detail and be able to make sure no stone is left unturned. Everything on board the ship must be 100% perfect at all times.
You will be reporting to Chief Stew, who will be your manager and give you your task list. After a good few seasons as a green Stewardess, you will have enough experience and confidence to apply for Chief Stewardess roles.
Yacht Deckhand
In contrast to the Stewardess role, Deckhands look after the exterior of the boat.
Predominantly a male role, Deckhands will do everything from general maintenance to cleaning the teak deck, looking after the toys (Jet Skis, etc.), and even driving the tenders.
Deckhands should know how a yacht operates, the basic terminology used onboard, how to tie knots, and loads and loads of enthusiasm.
Deckhands may also dip in and out of helping the Stewardesses, and it isn't uncommon for Deckhands to give a hand during busy evening meal preparation and service.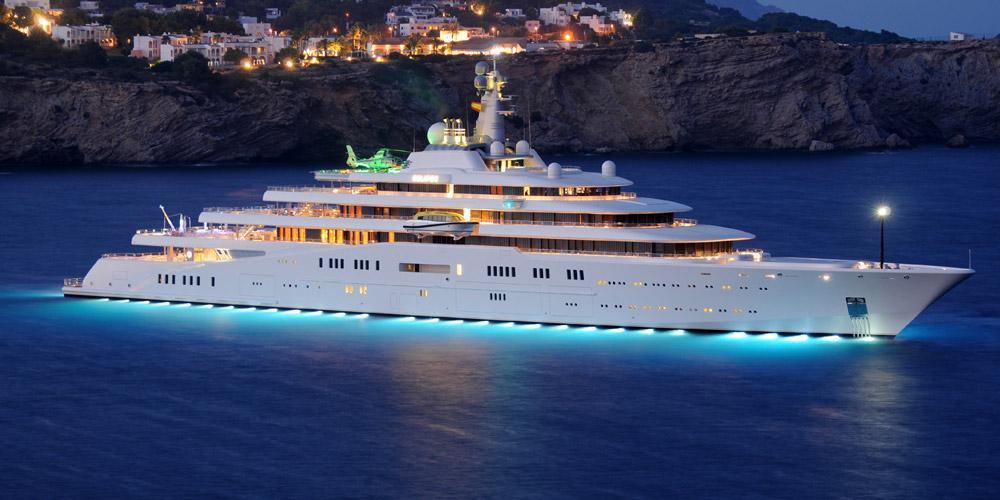 5 steps to Becoming a Yachtie
With an understanding of the job roles available, you can now decide which one best suits you. With the right attitude, qualifications, and knowing where to look for work, becoming a Yachtie is achievable for anyone who wants it.
Have the right attitude
Pass an ENG1 medical
Complete STCW Basic Safety Training
Gain experience
Go to a superyacht marina
1. Have the right attitude
Along with gaining the correct qualifications to prove your competence, to become a Yachtie, you must have certain characteristics to thrive in this industry.
Yachties have to be well presented, articulate, know how to take orders, and be able to work hard, all with a smile and enthusiasm. You have to be able to work incredibly long hours, sometimes under stressful conditions, without losing your patience.
Having a job on a superyacht may sound glamorous, but if it's your 10th day working in a row and you've got your head stuck down a toilet trying to clean it, you may want to think again. To become a Yachtie, you have to be happy with spending a lot of time away from home without seeing your friends and family. This may all seem obvious, but this situation does not suit everyone, and without careful consideration of the negatives, you will leave this industry quicker than when you arrived.
2. Pass ENG1 Medical
The first actionable step you need to take to become a Yachtie is gaining an ENG1 medical certificate. The ENG1 medical is an examination by an approved MCA (Maritime and Coastguard Agency) Doctor to make sure you are fit and able to work at sea.
Every single person working at sea must have an ENG1 medical certificate, without this, you are not able to start working on superyachts. The examination will take around 45 minutes, during which the doctor will go through a checklist to make sure you have no underlying health conditions that may impact the safety of you or anyone else on board the ship.
The most common reason new yachties fail the ENG1 is colour blindness. Surprisingly many people can go through their whole life without knowing they are colour blind. However, on board a ship, this can have huge implications. If you cannot identify signals and lights correctly, it will be impossible for you to help navigate the ship in an emergency. Unfortunately, this means you cannot start work as a Yachtie.
3. Complete STCW Basic Safety Training
Another requirement for working at sea is completing STCW Basic Safety Training. Similar to the ENG1 you can only get a job on a yacht if you have the STCW certificate.
STCW stands for 'Standards of Training, Certification and Watchkeeping'. It is to make sure that all Seafarers have an understanding of what to do in an emergency and are aware of the procedures required.
STCW Courses are action-packed and quite a bit of fun. From fire fighting to sea survival, you will get stuck in learning, and learn loads of new skills.
4. Gain experience
If you are lucky enough to have a job offer on a superyacht, then having your ENG1 and STCW certificates will be enough.
Don't worry if you haven't already got a job offer, it's quite normal to go through all these steps and not have a job lined up yet. If this is the case, gaining more experience and qualifications is a good idea to give you a competitive advantage over anyone else applying for the same job role.
This is achieved through signing up to a Deckhand or Stewardess Course. On these courses, you will get your standard STCW certificate and a list of extra qualifications demonstrating your competence, ability, and commitment to the industry.
Deckhands will learn how to drive a small yacht, engine maintenance, general yacht repair, and how to clean teak properly. Stewardesses will understand wine and how to serve it, the art of flower arranging, and how to drive a powerboat.
5. Go to a superyacht marina
After you have completed your superyacht training, now is the time to head out to France and look for work. Along with signing up to yacht crew recruitment agencies, going to one of the main superyacht marinas and handing out your CV to Captains is a great way to find work. This is known as dockwalking.
If you complete your Superyacht Course with us, you will have the option of signing up to our recruitment day in Antibes, France. We head out to France as a group, talk you through the process and offer you our industry contacts.
This is a great way to start your journey, and all our students find work in no time.
How much do Yachties make?
So you've heard you can make a good amount of money working on superyachts? Along with the travel, the great salary is why many people decide to become a Yachtie.
Like a job within any industry, salary varies. A Superyacht will agree on a crew salary budget with the owner of the yacht.
If you are just starting out, you can expect a salary of around €2,200 – €3,200 per month. However, the industry standard is €2,500 per month. Once you gain more experience and qualifications, your salary will increase.
When you look at the salary at face value, it looks great but not incredible, however when you are at sea, you have zero outgoings. Working on a yacht means you don't have to pay rent, bills, or buy food which will save you heaps of money compared with working at home.
If you want to see the salaries of all yacht crew, check out our Salary Guide.
Do Yachties pay taxes?
Another reason why the salary is so appealing is that in most cases Yachties don't have to pay tax.
This is a government scheme called the Seafarers Earning Deduction, and providing you are eligible, Yachties can keep 100% of their earnings.
To be able to apply for Seafarers Earning Deduction, you must be working on a ship outside of UK waters for a period of 365 days. This doesn't mean you have to spend a whole year at once away from home, rather you can only apply once all the days you work on a yacht adds up to 365.
Being able to understand this tax scheme will be hugely beneficial before you start working on a Superyacht.
Download our free Guide
Want to know more about working on a Superyacht, please download our free guide.