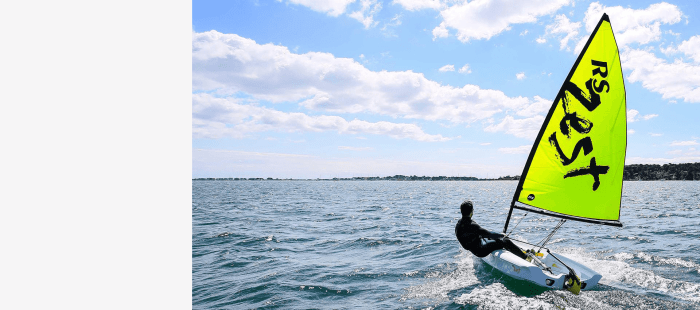 Dinghy Instructor Course
The Dinghy Instructor Course is designed for intermediate sailors who want to fast-track to RYA Dinghy Instructor.
Overview
The Dinghy Instructor Course will teach you all you need to know to become a competent RYA Dinghy Instructor and will prepare you for work as a professional or club Dinghy Instructor.
Designed for sailors who already hold basic dinghy sailing skills, and want to train in the sunshine, warm water, and in a stunning location, Sydney Australia.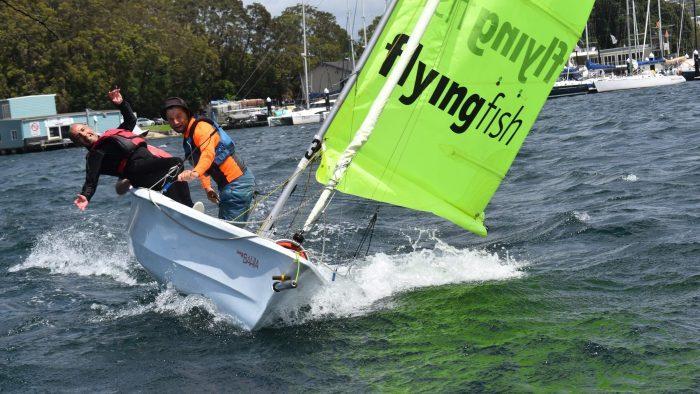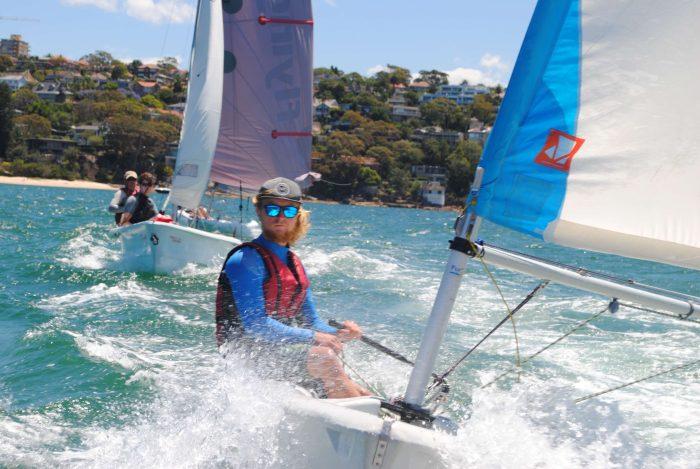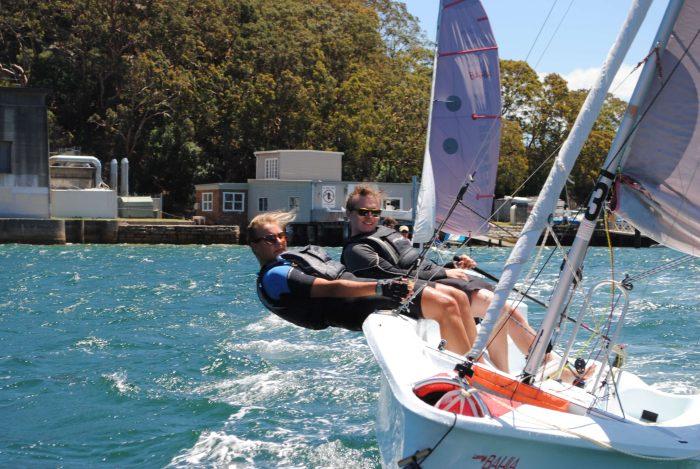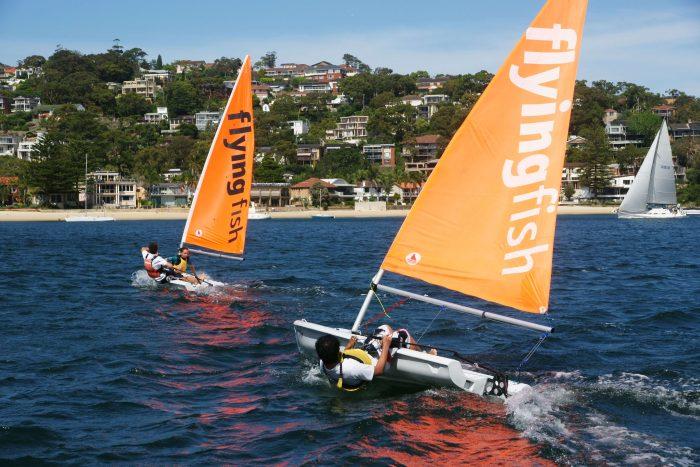 The Dinghy Instructor Course is a four-week training programme designed for confident, intermediate sailors who have good boat handling ability and are looking to gain their Dinghy Instructor qualification.
The course is based in the spectacular setting of Middle Harbour Yacht Club on Sydney Harbour. The weather is generally warm, sunny, and windy. There are plenty of stunning sandy beaches for you to sail to. As well as the sailing there is plenty to do, fantastic nightlife, and lots to see and explore.
Sydney is a fantastic place to escape to for the winter. Many of our customers travel and explore before and after the course. Sydney is home to some of the world's most beautiful beaches and great tourist destinations., with Manly being one of them.
Manly has lots to offer, with friendly people, stunning bars and restaurants, and only a 30-minute ferry ride to the Sydney Opera house and the heart of the city center.
Flying Fish can offer accommodation in one of our crew apartments in the heart of Manly, a stone through from the beach and 15 minutes bus ride to the training centre at Middle Harbour Yacht club. The accommodation is self-catering and a popular choice for customers who want to stay on the beach!
Choose our accommodation option when booking your course.
Airbnb
Some customers choose to book an Airbnb for the duration of the course. Manly is a huge tourist destination, and there are accommodation options for all budgets. We recommend booking somewhere in Manly.
To join this 4-week Dinghy Instructors course, you would be competent to RYA Level 2 standard.
The RYA Level 2 includes the following skills:
Able to rig a dinghy for various weather conditions
Can tie the basic knots.
Knows the five essentials.
Can sail on all points of sail.
Can recover from a capsize.
Understands basic meteorology.
Seamensip skills: Anchoring, close-quarter sailing, and safety equipment
If you are a beginner sailor then please contact us and we can arrange for an additional week of training in Sydney before the course starts.
You must be a confident sailor, competent to RYA Level 2 standard.
You must be 18 years of age or older.
As an RYA Dinghy Instructor, you are required to become a member of the RYA
Travel insurance is compulsory for all customers booked on our programmes in Australia
Training starts at 10:00 am at our training centre, finishing around 5:00 pm each day. You train for five days a week, and evenings and weekends are free.
Weeks 1 and 2
RYA level 2 and 3 sailing skills:
You start with personal tuition working on your skills and practicing new ones aiming toward the advanced dinghy modules. RYA Powerboat Level Two plus rescue training to familiarise yourself with techniques used in high wind training centres. Sail away trips, racing and coaching skills, and high wind blasting on performance dinghies.
Week 3 – Seamenship skills
RYA Safety and Fun Course. Learning and teaching styles. Pre-Instructor course questionnaire sessions, practice presentations, and how to give feedback. Close-quarter sailing skills, boat handling, rudderless sailing, and final coaching session before pre-assessment.
RYA Powerboat Level 2 Course
Week 4 –  Dinghy Instructors course
First Aid Course
Pre-assessment. An RYA Dinghy Coach/assessor will evaluate your skills and teaching techniques in preparation for the Instructors course. The following four days is your Dinghy Instructors course allowing you to showcase your sailing ability and teaching style ashore and afloat.
No. We don't offer flights or transfers however; there are daily flights to Sydney, and as an international tourist destination traveling from the airport to your accommodation in Manly is just a click away. Please contact us if you require help arranging travel to Australia.
Yes. All tourists visiting Australia require a visa. Please see our page on Australia visa requirements
RYA Powerboat Level 2 and rescue training
First Aid training
RYA Safe and Fun Course
Racing and race coaching
RYA Pre-assessment and Dinghy Instructor
All RYA Publications and certificates
Full tuition up to advanced level from our highly experienced team
What our previous students have to say
I recently completed my training with flying fish. From booking the course all the way through to receiving my certificates the team made it an effortless process and were always on hand to help.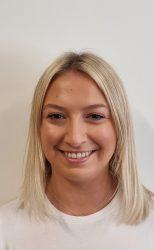 Daisy
I completed the Superyacht Deckhand course with Flying Fish in January 2023 and I highly recommend anyone interested in starting a career in yachting do their training with Flying Fish.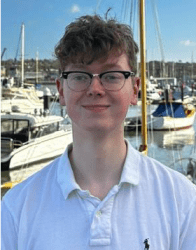 Niall
Book Dinghy Instructor Course today!
Our Dinghy Instructors course in Sydney, Austrlaia
Still not sure?
From training to career advise we'll be happy to sit down and give you the guidance you need!