Yachtmaster Ocean Theory and Passage
This course is for sailors who hold the RYA Yachtmaster Offshore certificate and want to qualify as Yachtmaster Ocean.
Overview
Yachtmaster Ocean Theory and Passage combines the RYA Yachtmaster Ocean Theory course with an exhilarating Pacific Ocean passage.
The passage prepares experienced skippers for the prestigious RYA Yachtmaster Ocean Certificate of Competence and the MCA Master of Yachts 200gt Unrestricted Certificate of Competence. If you want to skipper a commercially operated yacht under 24m across the Atlantic Ocean, you need to qualify as a Yachtmaster Ocean.
The course is also suited to individuals looking to further their knowledge in Ocean sailing or are thinking of crossing an ocean for the first time and would like to learn more.
Course programme
The programme begins with the RYA Yachtmaster Ocean Shore-based theory course, where you learn how to fix your position using a Sextant. You will also learn about Ocean weather patterns, long-distance passage planning, safety, and twenty-first-century navigation methods from one of our Ocean Instructors.
The course will provide all the skills, knowledge, and confidence to sit your Yachtmaster Ocean Oral exam.
Ocean passage
You then set sail onboard Arctos for a 600-mile-plus passage across the Tasman Sea. Arctos is a 55′ Ocean going yacht, built to go around the world a great platform to learn from.  You will become familiar with the  Sextant to fix your position using the sun, moon, and stars. On top of celestial navigation, you will cover watchkeeping and the crew management skills needed to undertake an extended ocean voyage.
Each Ocean course follows a slightly different route, depending on the time of year.
Course Options
Our December start date begins with your Yachtmaster Ocean theory, followed by a three-week break over Christmas before flying to Hobart, Tasmania, where you start your Ocean passage. You will sail from Hobart to Lord Howe Island, then back to Sydney.
Our April start date, the two-week Ocean passage follows your Ocean theory. You will leave Sydney, sail down the coast to Eden, then over to Lord Howe Island before returning to Sydney.
Both course options are subject to weather and may have to be adapted to suit.
Key points
Meals on yachts, all safety equipment, publications, tuition.
Internal flight from Sydney to Hobart to start your ocean passage (December course date only)
1,500 sea miles logged.
All safety equipment, life jacket, personal EPIRB
Please note The RYA Yachtmaster Ocean oral exam fee is not included, please budget approximately £130 in the UK or $350 in Australia.
You will need to bring your own wet weather jacket, trousers and boots for your Ocean passage
If using ELCAS funding flights and food can not be claimed for.
You must be a confident sailor with the prerequisites for the RYA Yachtmaster Offshore Certificate of Competence.
All students are required to secure travel insurance for the duration of their course.
Week 1 – RYA Yachtmaster Ocean Theory
The syllabus includes celestial navigation, ocean currents, meteorology, and ocean passage planning. We make sure that you can use a sextant and know how to reduce sun sights and star sights to find your position.
Week 2 – Ocean passage planning/ begin ocean passage
Next is the Long Range (HF) Radio Operators course for long-distance communications. The crew then gets together to plan the ocean passage and prepare the boat ready for departure
Weeks 3/4 – Ocean Qualifying passage
Depending on the course date you may start your Ocean passage from Hobart or from Sydney. Both Ocean passages aim to stop at Lord Howe Island before returning to Sydney, subject to weather. During the passage you will practice what you learnt in the classroom, plotting your latitude and longitude using the sun-run-sun method and completed a compass check using the sextant
600 nautical miles
Crew members rotate the role of Acting Skipper or Watch Leader, ensuring everyone logs the required 600 nautical mile qualifying passage in a position of responsibility.
Oral exam
The RYA Yachtmaster Ocean assessment is a separate oral exam arranged between you and an RYA Ocean examiner. Unlike your Yachtmaster Offshore exam, the Ocean exam is conducted with each candidate individually.
The RYA examiner will require you to have completed a narrative of the passage and the Sight reduction calculations you did while on the passage to fix your position using the Sextant.
What our previous customers have to say
What an absolute honour and pleasure it was being a part of Flying Fish family for the 2 weeks I completed with them! From the professional, helpful and attentive staff to fun, laughter and memories.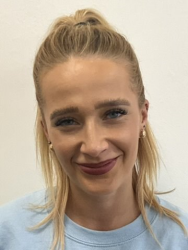 Monika B
Staff are amazing and so kind! Great course and great accommodation. Lovely location and an all round great friendly atmosphere.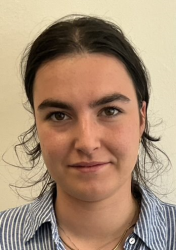 Ossia M
Book Yachtmaster Ocean Theory and Passage today!
This course is for sailors who hold the RYA Yachtmaster Offshore certificate and want to qualify as Yachtmaster Ocean
Still not sure?
From training to career advise we'll be happy to sit down and give you the guidance you need!
To continue your Yachtmaster qualifications, we recommend the Yachtmaster Ocean course.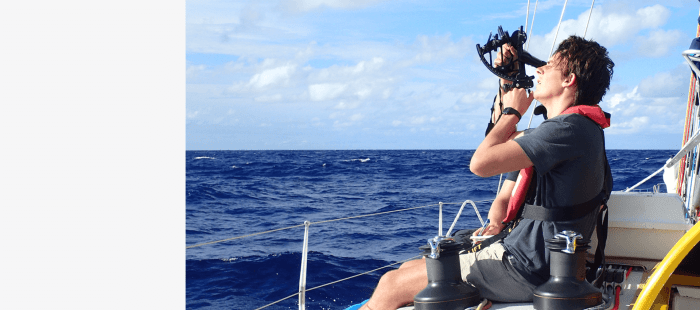 Our Yachtmaster Ocean Course takes you from beginner to Yachtmaster Ocean in 16 weeks.