Proficiency in Designated Security Duties
The Proficiency in Designated Security Duties Course (PDSD) is for professional crew who are required to perform a security-related duty onboard a commercial vessel which must comply with the ISPS cod...
Overview
The Proficiency in Designated Security Duties Course (PDSD) is designed for individuals who work on board ships and have security duties as part of their job responsibilities. The course provides participants with the knowledge and skills needed to carry out their designated security duties in accordance with the International Ship and Port Facility Security (ISPS) Code.
If you are about to start a career at sea then we recommend you complete this one-day course qualifying you to undertake security-related duties on-board your ship or Superyacht. This is a great qualification to add to your CV.
The Proficiency in Security Duties course is included as part of our Superyacht Deckhand Course and Superyacht Steward/ess Course.
Chapter X1-2 of SOLAS (Safety of Life at Sea) requires that all vessels over 500 gross tonnes (around 50 meters) are to comply with the I.S.P.S code which means vessels must maintain adequate security onboard at all times. To satisfy the requirements, vessels produce a ship security plan outlining what measures the ship will take to minimise the risk of unauthorised persons getting onboard. The ship security plan will involve having a number of trained crew onboard who are able to perform the security duties outlined within the plan.
Those crew members will need to complete this Proficiency in Designated Security Duties Course to familiarise themselves with the roles and responsibilities onboard.
MCA approved certificate.
Course notes.
There are no formal pre-course requirements but you must be 18 to enrol on this course.
For successful completion, 100% attendance is required, and students are expected to actively participate in all elements of the course.
The course starts at 08:30 and will finish at 17:00. The course is classroom-based with team exercises and scenarios that you will work through based on likely events. During the day your instructor will cover the following:
Overview of maritime security, terms, piracy, and armed robbery
Maritime security policy, who is responsible, and other roles onboard
Security levels and procedures onboard
Security reporting procedures
Requirements for mandatory drills and exercises
The ship security plan and how it is implemented
Security documentation and the Declaration of Security
Group exercises
Recognition of potential security threats, weapons, and hazardous substances
Security equipment
What our previous customers have to say
What an absolute honour and pleasure it was being a part of Flying Fish family for the 2 weeks I completed with them! From the professional, helpful and attentive staff to fun, laughter and memories.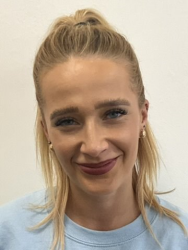 Monika B
Staff are amazing and so kind! Great course and great accommodation. Lovely location and an all round great friendly atmosphere.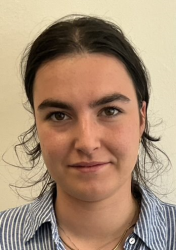 Ossia M
Book Proficiency in Designated Security Duties today!
This one-day, MCA approved course will provide the essential training to enable you to perform a designated security role onboard.
Still not sure?
From training to career advise we'll be happy to sit down and give you the guidance you need!
If you are starting a new career then you will need to complete your STCW Basic Safety Training course, mandatory for anybody wishing to work at sea.