Overview
This one-day STCW Personal Survival Course provides anyone intending to go to sea with the knowledge and training to enhance their chances of survival in an emergency. This course forms part of the STCW Basic Safety Training Course, which is mandatory for all seafarers working on commercial vessels.
What does the course cover
The course is divided into two sections: The first half of the day is classroom-based learning of the theory of survival and getting to know the different types of equipment onboard. The afternoon is spent in a swimming pool, where we show you how to use a life raft and techniques to help you survive at sea.
Topics include:
Main types of maritime emergencies
Survival equipment used during a maritime emergency
Principals of survival during such emergencies
How to abandon ship during an emergency
How to be able to survive in the water
How to use a survival craft during an emergency
MCA Recognition
Flying Fish UK is recognised MCA training provider.
Key facts
Safety equipment, training and certification.
Transport to and from the swimming pool.
There are no formal pre-course requirements, but you must be 17 or over to enrol on this course. Don't worry if you can not swim, the course is designed for non-swimmers.
Personal Survival is physically demanding and requires a good level of fitness. We recommend that all customers complete an ENG1 medical or equivalent medical before enrolling on this course. If you have concerns about your fitness, then please get in touch with Flying Fish.
For successful completion, 100% attendance is required, and students are expected to participate in all parts of the course.
This course is delivered in English therefore, you must understand spoken and written English to pass any verbal or written course assessments.
AM – Classroom-based session
Principals of survival
Life-saving appliances
Equipment used
Different types of life raft/boat
Safety equipment, including life jackets
E.P.I.R.Bs/S.A.R.T.S
Use of flares
Survival suits and TPA's
Surviving in cold water
PM – practical wet drill in the swimming pool
Donning a life jacket
Jumping from a height
Swimming while wearing a life jacket
Right an inverted life raft while wearing a life jacket
Keep afloat without a life jacket
Boarding a life raft from the water
Group exercise
There will be a written and practical assessment as part of the PST course. Customers will be awarded a certificate on successful completion of both assessments.
What our previous customers have to say
What an absolute honour and pleasure it was being a part of Flying Fish family for the 2 weeks I completed with them! From the professional, helpful and attentive staff to fun, laughter and memories.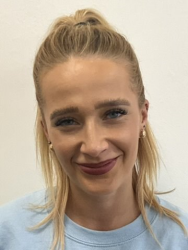 Monika B
Staff are amazing and so kind! Great course and great accommodation. Lovely location and an all round great friendly atmosphere.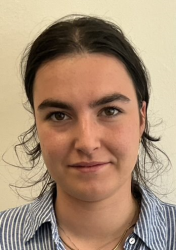 Ossia M
Book STCW Personal Survival Techniques today!
Still not sure?
From training to career advise we'll be happy to sit down and give you the guidance you need!
You should combine this course with STCW Elementary Fire Prevention and Fire Fighting, Personal Safety and Social Responsibilities, Proficiency in Security Awareness and Elementary First Aid – or search again for STCW Basic Safety Training which covers all these subjects.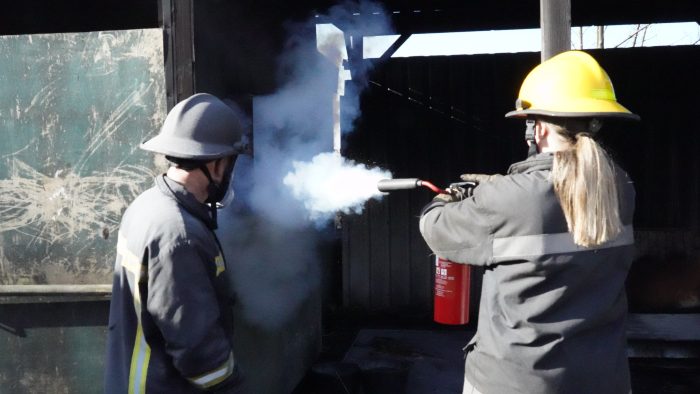 Our 2.5-day course, part of the STCW Basic Safety Training, provides skills and knowledge to deal with a fire onboard.