In April 2018 Ben Dunne left his job in London, completed his Deckhand Course with Flying Fish and has gone on to forge a career in the incredible and exciting Superyacht industry.
He has shared his experience of Flying Fish and what he has been up to since his course.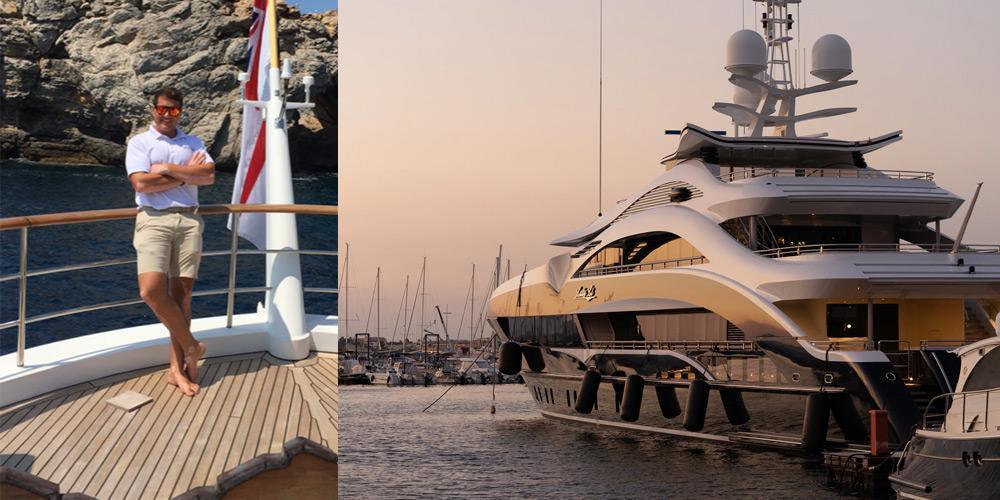 About a year ago I left my job in the city in pursuit of something more fulfilling that would scratch the adventure itch.
Having sailed from a young age I decided to give up the 9 – 5 routine and go after a career in yachting. However, my only understanding of 'yachtie' employment was that in order to get work you needed to complete a STCW Course, little did I know that this is quite literally the bare minimum required!
I booked my STCW through an outside company local to Brighton – where one of the trainers recommended Flying Fish and the additional courses they had to offer.
If I really wanted a fighting chance as a greeny to gain employment, Flying Fish are there to push you in the right direction, helping you get more tickets under your belt than the normal Deckhand, such as VHF radio, RYA Radar & RYA Diesel Engine. They also pump up your CV and make sure it wasn't just left hidden at the bottom of the CV pile.
I got in contact with the team and was delighted to find that although I already had my STCW, they could tailor make my Superyacht Deckhand Course to cover the parts I was missing.
I came in not knowing any of the yachtie lingo and all the odd phrases that are used – but hands down doing this course was the best decision I ever made! I came out more qualified than other newbies and had a better insight into what to expect.
Flying Fish were able to break down the complexities of yachting and its quirky terms and translate it into a more digestible content.
Super yachting tends to be a difficult industry to crack mostly because of its image and standards. As deck crew or even interior crew, what you look like accounts for a lot. But don't be deterred, as a male under 5'10, with tattoos and a body that screams eat more kale – I thought I didn't have a fighting chance, but with the support and skills gained with Flying Fish, it was only a matter of weeks before I landed my first job on a yacht!
A successful season later and I went and joined Flying Fish's sister company in Australia to complete my Offshore Yachtmaster, where again they were able to help guide and assist me in my further development… I have now landed my dream job on a boat that spends its summers racing and exploring the med and it's all thanks to the innovative team at Flying Fish!
So what's next on the cards for me? I'm hoping to head back out to Australia at the end of this year and get cracking with the Ocean Yachtmaster training!
In short, I'd recommend Flying Fish to any newbie or seasoned sailor & I cant wait to work with them in the future!
Ben Dunne