Qualified dinghy sailing instructors have job opportunities all over the world. From sailing clubs at home to holiday resorts in exotic locations, being a sailing instructor will give you the chance to travel the world, doing what you love.
Working as part of a beach team, you will teach sailing to groups of people, some of which will have signed up for just a few hours, or may want a full week of coaching from you.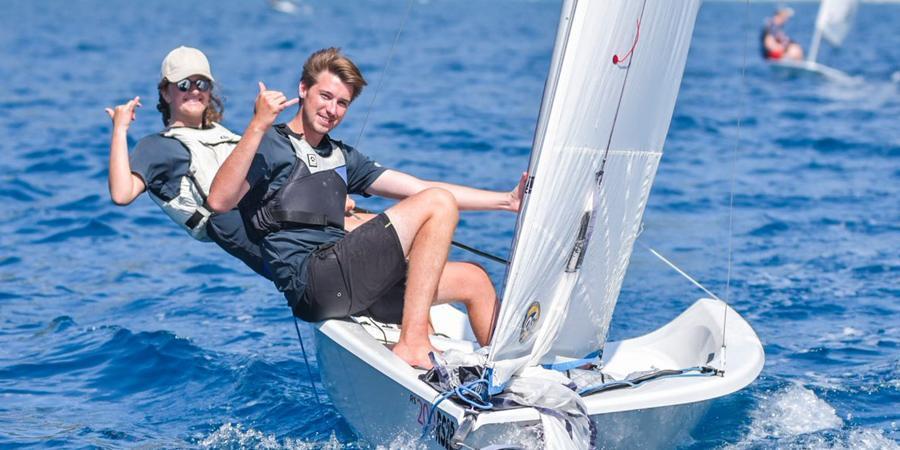 You will be expected to teach a huge range of ages, from one-to-one lessons with adult clients to kids club sailing weeks, your job will be varied which will keep you on your toes, and make you a great instructor!
However, you won't just be expected to teach sailing during your working day. Other jobs will include rigging and derigging boats, going on safety cover or even help repairing some boats that have been damaged.
Spending every day on the water for your season will give you plenty of time to improve your own sailing and racing skills.
You will most likely be able to use any boat at the centre, and most companies encourage sailing instructors to try the high performance boats, so you can teach them to your guests.
Getting your first sailing instructor job
After completing your sailing instructor course we suggest you spend a season working in the Mediterranean.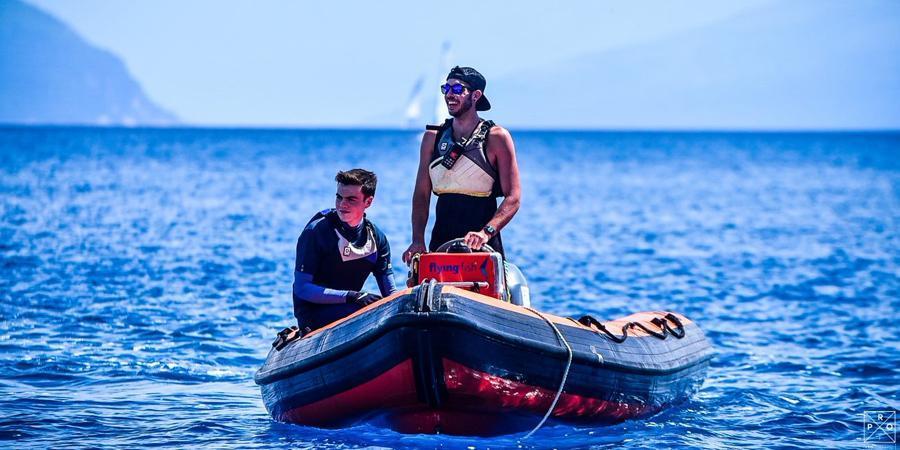 Summer season jobs
Major employers need sailing instructors throughout the Mediterranean season. From large holiday providers to independent retreats, all companies demand qualified sailing instructors with the correct certificates such as First Aid and Powerboat Level 2.
The summer season in the Med starts around April, before then the weather is a bit cold and wet so most people going on holiday prefer longer haul destinations.
For peak season, which is in July and August, more instructors are needed so you can try to find work around that time too. Peak season is when the school holidays are, so you can expect that time to be the busiest.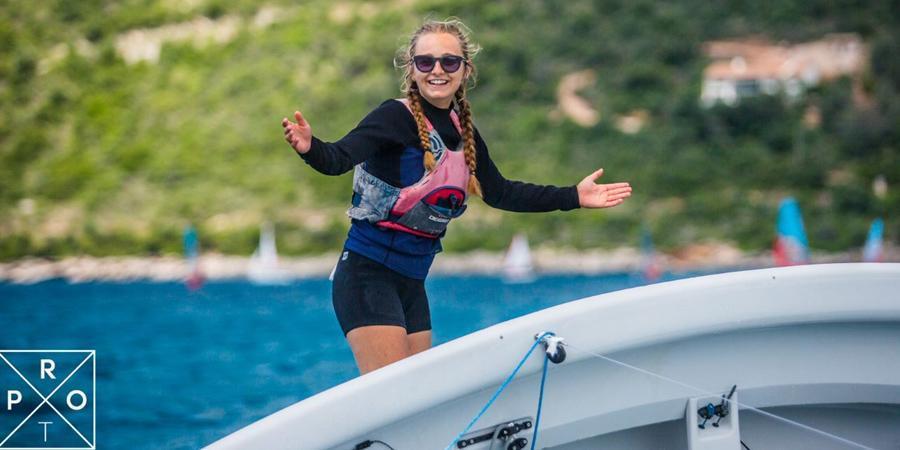 In September and October more jobs arise as some staff leave early to return to university.
You can apply for work and expect to be hired, no matter when you qualify with Flying Fish.
Your CV 
Before you join a Flying Fish course, start working on your CV (resume). Include the certificates you expect to get on your course.
Apply for sailing instructor jobs and start networking as soon as you begin training. There can be more jobs going than applicants for them. We expect you to get hired!
Sailing instructor salary
Your first job will not be highly paid. You can expect a weekly wage of £100 or $160 in your first European instructor job.
But – your living costs are extremely low, your employer usually pays for your housing and meals are often supplied, too.
If you start work in Australia you will start on $20 an hour.
As you become more experienced and better qualified your pay will increase. A Senior Instructor at an established UK sailing school can expect a salary of £18,000-£24,000.
Next steps in your career
The Mediterranean season runs until October or November. Now it's time to look for winter work in the Caribbean or Middle East – or maybe go down to Australia for that endless summer.
There are sailing schools, clubs and training centres in great locations worldwide. Look for today's job opportunities online where a quick Google search will give you the jobs you are looking for.
Top tips for a newly qualified sailing instructors
Approach employers no later than January for Mediterranean jobs starting in April.
Gain some teaching experience at a local club as soon as you qualify.
Think about upgrading your instructor qualifications in time for your second season.
To start work as a sailing instructor you need to get RYA qualified. Get all the correct certificates and experience with our 6 week Dinghy Instructor Course.