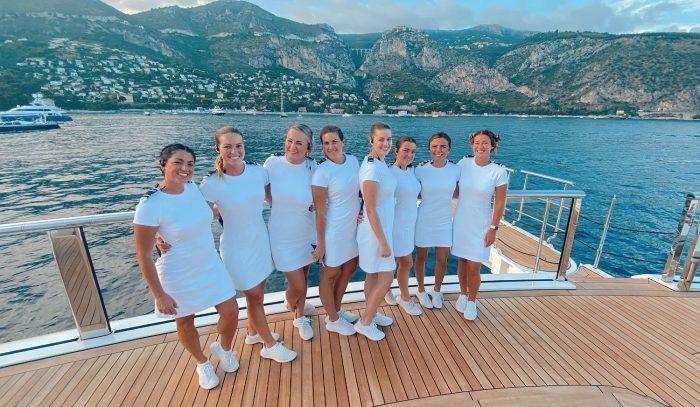 So you're thinking about getting a job on a Superyacht?
Having a career on a Superyacht is a dream job: it will change your life forever. You get to travel the world on a beautiful yacht, meet some fantastic people, and the salary is not bad either!
In this Ebook we break down the steps required for you to get your first job as a Deckhand or a Stewardess in this amazing industry.
In this Ebook, you'll learn:
What qualifications you need to work on a yacht
The different roles on board and which one you should apply for
Your expected superyacht salary
How to find the best marinas and crew agencies
How to tailor your CV for the yachting industry
How to develop and progress your career
This Superyacht Guide is offered free of charge. When subscribing, you are asked to provide certain information for registration and analytics purposes. Flying Fish may contact you in connection with the guide.
For more information, view our privacy policy