Taking a Gap Year before university gives you a fantastic opportunity to see different places, try new things and learn about how the world works.
But a whole Gap Year travelling without earning money is not realistic for most people, so you will need to find some dollar to help you along your journey.
Many Gap Year-ers travel and work in blocks, so you'll spend a few months earning in one place then spend that money travelling and exploring new countries.
Our list will give you ideas about ways to earn money on a Gap Year that combines working and the potential for living aboard.
You'd prefer to be teaching windsurfing on a stunning beach in Greece rather than working down at the local Co-op, right?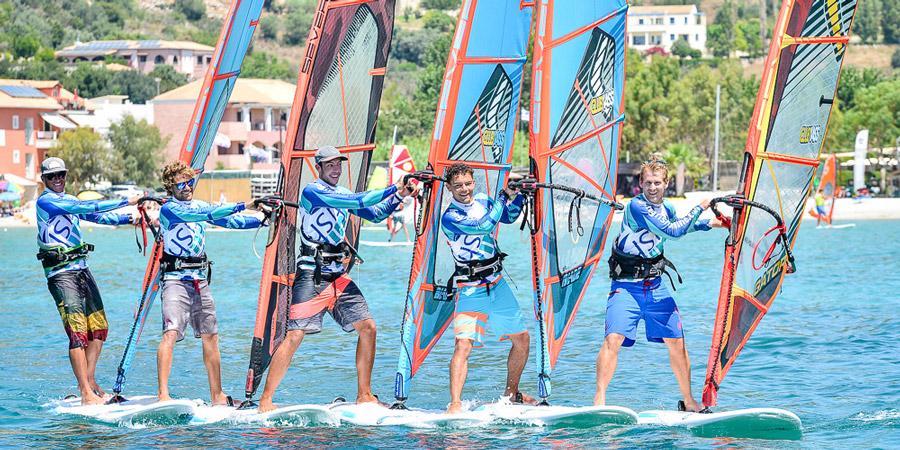 Even if you're thinking about not going to uni, this list can give you ideas about not just earning money, but maybe starting a career in an industry you will love.
Of course we've put our own Flying Fish spin on this list and you won't see anything as boring as fruit picking (who wants to do that?!) but genuine and exciting opportunities to make you money whilst doing some amazing gap year activities*.
Teach watersports
Work in a holiday resort
Bar or waiter/waitress work
Blogger
Work on a superyacht
Work in a hostel or hotel
Photography
Be a ski instructor
Freelance
Work on a cruise ship
* Many ways to earn money on a gap year require you to spend a little before you start making the $$$.
This is because you will need to become a professional in your work (with qualifications) in order to get the best jobs.
However, trust us it's 100% worth it and you will earn that money back in no time. There are also gap year companies who can help you find work and make money on your gap year.

Make money on a gap year
1. Teach watersports
If you love the beach and being on the water, there aren't too many better jobs than being a watersports instructor on your gap year.
Teaching windsurfing or dinghy sailing is a lot of fun and extremely rewarding as you'll see your students progress.

You don't have to be a fanatic windsurfer or dinghy sailor either, as long as you know the basics (which can be learnt in a few weeks) you can easily get qualified and start teaching.
You will tend to be working in a team with other instructors, so the social scene normally gets lively too.
Watersport Instructor jobs can last from 2 to 6 months and you can find work in some of the most stunning destinations in the world to easily combine work and travel.
2. Work in a holiday resort
Work in a holiday resort and become a seasonaire!
There are many jobs you can do that require little or no experience.
Be a driver and take people to and from the airport, become a nanny and work in a hotels creche, or even a cleaner.
Working in a resort on a Gap Year is less about the job and more about where you are, surround yourself in a place you want to be.
You will meet so many fun people, work hard and play even harder.
When you find seasonaire work, the wages are normally low but you will normally have your accommodation and food paid for!
3. Bar work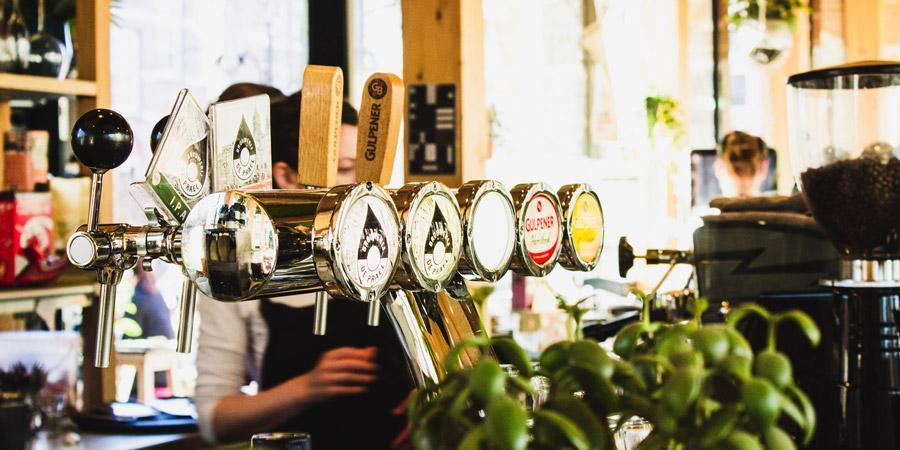 Fund your Gap Year by working in loads of interesting bars around the world.
The great thing about working in hospitality are the flexible hours, so you can work around exploring a new country at the same time.
Spend the daylight hours sunbathing on the beach or hiking up mountains, then spend your evenings where everyone will probably be anyway, at the bar!
If you are presentable, sociable and work hard, you can often earn more in tips than your standard wage.
Remember, don't just go for the first bar job offer that probably pays less and is out of town.
Stick to your guns and go for the most trendy bar or fancy restaurant you can.
4. Blogging
Blogging can be a great little money earner, or could even turn into a full time, well paid job if you do the right things and have a bit of luck behind you.
Many people set up a 'travel blog' and pretty much list everything they did whilst travelling.
If you are really interested in making money from blogging, instead of just a travel blog, try to be more niche and specific about what you write about.
Maybe you are into food, then maybe blog about the 'best street food vendors in Asia', or if you love sailing boats, a blog all about yacht sailing in Greece could potentially earn money on your gap year.
Whether you end up making money from your blog or not, it will still be a brilliant personal account so you can look back in years time and reminisce about your incredible Gap Year.
5. Work on a Superyacht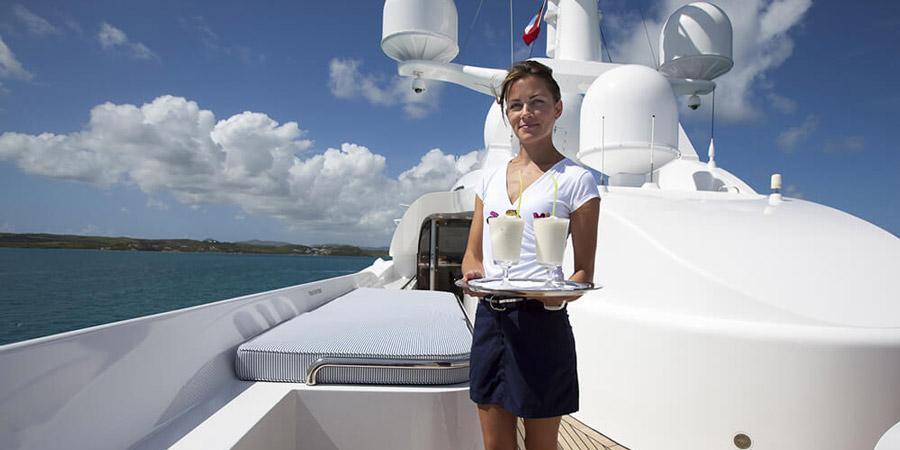 Travel the world by becoming a Deckhand or Stewardess on a Superyacht!
This could potentially be the biggest money earner on the list, did you know the starting salary for any superyacht work is £2,000 – £3,000 per month…tax free!
Your food and accommodation is normally paid for so will you pocket most of that money too.
All that money in the bank will be very useful for paying university fees or even a deposit towards a house.
The pay for working on a Superyacht is great, but they do expect you to work hard for it!
You will spend hours cleaning the inside and outside of the boat, everything will have to be immaculate all the time.
A trait you must take on will become a 'yes' person, no matter what the task or job given to you.
You will be expected to complete it straight away and always with a smile on your face.
6. Work in a hostel or hotel
A different route to formally applying for work is just to ask as soon as you arrive anywhere.
The hostel or hotel you are staying in may just need an extra pair of hands for a few weeks and you are there just at the right time.
It could be any sort of work such as cleaning, bar work, organising the office, or if you are handy at DIY you could offer your skills and help with maintenance.
7. Photography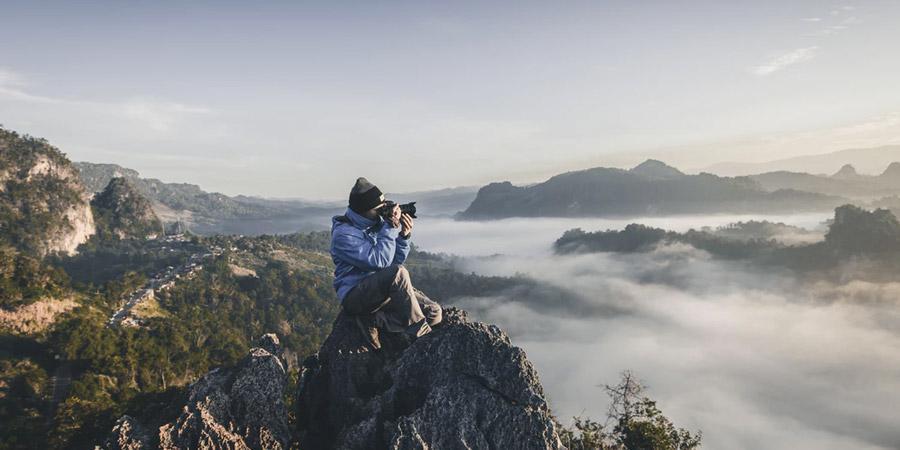 If you are travelling and into photography, why not combine the two and earn whilst you travel.
With the advent of digital photography and smartphones that have cameras to rival professional equipment, you'd think everyone and every company can take great quality photos.
However, do a search of local companies and you'll quickly see many will have poor, out of focus, low quality images on their website and social media.
Here is where you come in, send them an email, examples of your work and propose to them how you can use your skills to help them.
If you did not want to work with companies, you could add your images to online stock libraries such as Shutterstock, Getty or iStock.
Here you'll gain royalties for the images downloaded via these sites.
8. Freelance
You can freelance in just about anything, including a lot of the job on this list.
Instead of being employed by a company and feeling like you have to stick it out with them for a certain amount of time, freelancing gives you the freedom to pick and choose where and when you work.
Maybe you've come from a digital marketing background, take those skills you've learnt, find a few clients and work remotely anywhere in the world!
The other option could be prospecting to local companies (wherever you are in the world) and help them with your professional skills.
Remember, in some remote areas the talent pool of skilled workers is very small, so chances are you will have something different, new and probably better to offer these companies.
9. Become a Ski Instructor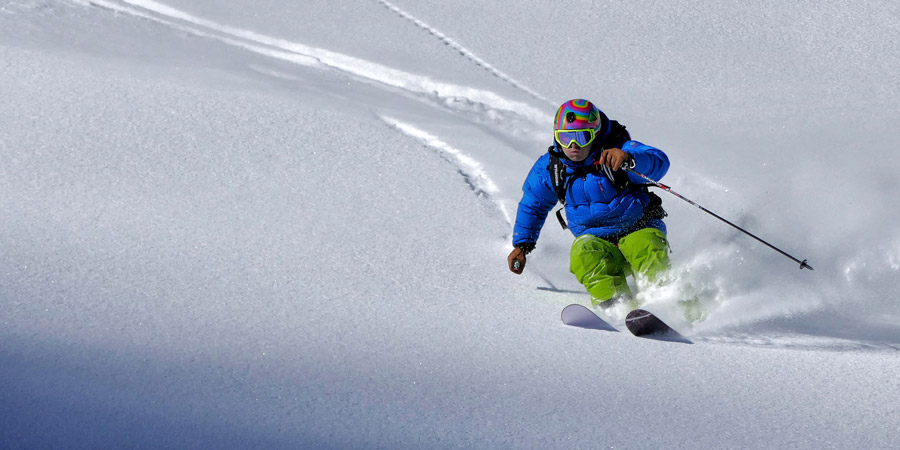 If you want to wake up to snow every morning, get paid doing what you love, then becoming a Ski Instructor could just be perfect for you!
Every week you will have new clients to teach and seeing them progress will always put a smile on your face.
To work as a ski instructor you will need formal qualifications and ideally know a second language.
It's important to know roughly where you want to work as a ski instructor, as the governing bodies vary you want to make sure you have the correct qualifications.
Once you get your certificate you can start looking for jobs at ski schools.
10. Work on a cruise ship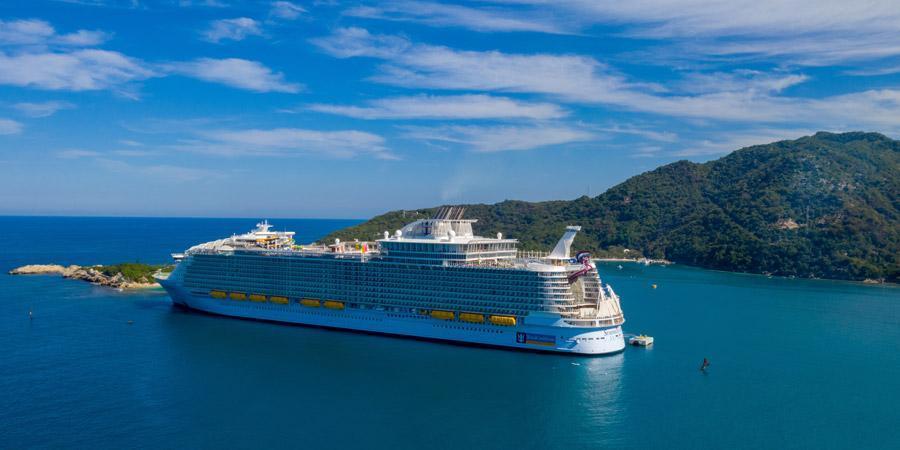 Another opportunity to earn money on a gap year and see the world is to find employment on a cruise ship.
There are many jobs on offer that you can do at sea, including restaurant work, entertainment such as musician, nanny, chef, personal trainer and more.
With a huge number of staff onboard these ships, you will forge so many new friendships in no time, and probably make some that will last a lifetime.
To work on a cruise ship, you'll need to be 21 years of age or older and have all the right qualifications including STCW.
STCW stands for 'Standards of Training, Certification and Watchkeeping and is required by all seafarers who are working onboard commercial ships.
One huge benefits of a gap year is the chance to make money doing what you love, so make the most of it!
Our Flying Fish Gap Year programmes focus on getting you Water Sport Qualifications so you can find work on beaches and boats around the world! More info