The best jobs are the ones that don't feel like work…
When the Pandemic hit, the world changed. Millions were forced inside, and for many time, which used to be a luxury, was suddenly in abundance. We all had time to think about our lives and what was important; for many, it was time to make a change. At Flying Fish, we saw a lot of interest from customers who wanted to know how to get a job on a Superyacht.
The Pandemic supercharged the Superyacht industry, too, with many high-net-worth individuals deciding that life was too short and it was time to build a new yacht. Over 1,000 new boats were ordered or were in build in 2022, with a new yacht being launched every month.
In short, there has never been a better time to get a job on a Superyacht.
What are you looking for?
For the purpose of this article, we will assume that you are new to the Superyacht Industry and are wondering how you land your first job.
There are many roles onboard a Superyacht. Almost all people entering the yachting industry for the first time look at one of two roles; Deckhand or Steward/Stewardess. Which role you choose will depend on your interests, background, and skills.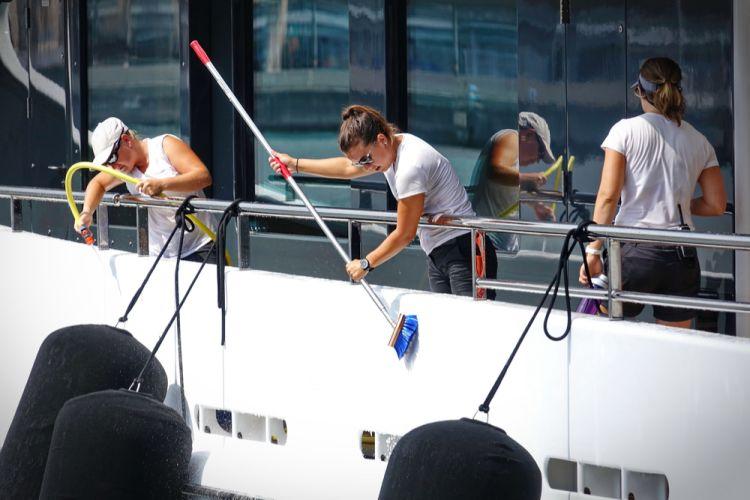 Superyacht Deckhand
The primary role of a Deckhand is to clean and maintain the yacht's exterior, tenders, and toys. In addition to your key duties, you may be given any number of other roles; for example, you will assist with the berthing and unberthing of the yacht. You may be asked to go into town to purchase some supplies or carry the owner's or guest's luggage from the private jet! It is fair to say that the role of a Deckhand is different from any normal job, and there is never a dull moment.
Superyacht Steward or Stewardesss
The role of a Steward/ Stewardess is similar to that of a Deckhand. Your primary role is the meticulous cleaning of the interior of the yacht. You may be changing bedding one day and then serving drinks on the beach the next. Similar to a Deckhand, no two days are the same.
How to get a job on a Superyacht
The three main areas to consider are:
Are you medically fit to go to sea
You will need to get qualified.
Work ethic.
Let's dive into the detail
All Superyacht crew must hold an ENG1 medical certificate to go to sea. The ENG1 medical certificate is used to determine the overall fitness and health of individuals who work in the maritime industry. It is typically conducted by a qualified medical practitioner approved by the relevant maritime authority, not your GP.
Get Qualified
As well as the ENG1 medical, to work as Deckhand, Steward, or Stewardess, you must hold the relevant qualification. Mandatory qualifications include STCW Basic Safety Training; additionally, Powerboat Level Two, and Proficiency in Designated Security Duties would be expected on a CV.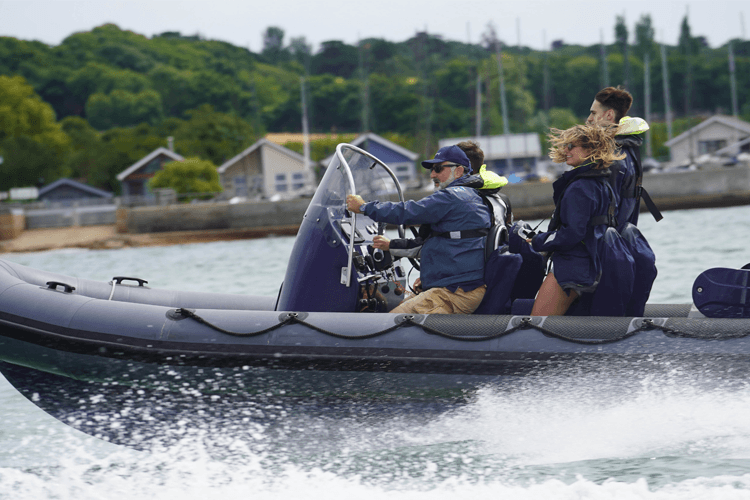 The essential qualifications listed above are the minimum required. If you want to stand out above the rest, we recommend looking at additional training to improve your CV. Our Superyacht Deckhand Course and a Superyacht Stewardess Course, include these additional skills.
Work ethic
The qualifications are the easy bit, the biggest factor, by far, to be successful in the Superyacht industry is you!
In a normal job, you would finish your day's work, then hop in the car or a bus and go home. If you had a tough day, you could relax at home and share your day with friends or family. On a Superyacht, at the end of a long day, you end up in the crew mess with your colleagues. You have dinner together, chat about your day, and share a cabin with another crew member.
Looking at it from the Captain's perspective, when it comes to employing crew, he/she is looking for a crew who can do the role to a high standard and has a nice personality. Common interests, somebody the Captain and crew would want to spend time with, are also key factors.
If you were employing somebody to work in your house full-time, somebody you would have dinner with each night and be in your home 24/7, what qualities would you look for?
Getting a job on a Superyacht requires a friendly personality, someone who is easy to get along with, has a great work ethic, can think outside the box, is hard-working, and has additional skills they can offer the yacht.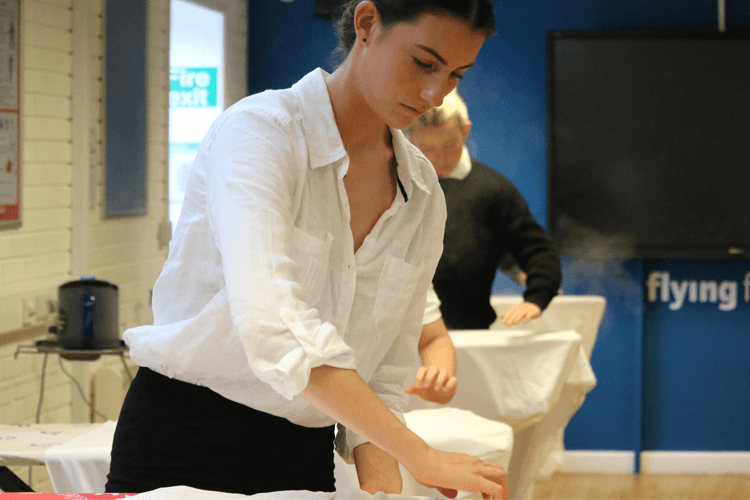 Additional Skills
You don't have to have been to sea to work on a Superyacht. However, any sailing experience or time with family or friends on the water will help. Deckhands with Watersports Instructor qualifications, PADI Dive Master or Instructor, Carpenter, and Engineering skills are handy skills for the CV. Don't forget that all crew are required to hold the ENG1 Medical Certificate and STCW Basic Safety Training, as a minimum.
As a Steward or Stewardess, any hospitality, beauty, massage, or yoga experience will look great on the CV. Some yacht owners have young children, so if you have been a Nanny or looked after, children can also help.
Your CV
Having a good yachting CV is a key factor in getting a job on a Superyacht. Such the importance Flying Fish has a dedicated Career support service as part of our Superyacht Deck or Steward/ess programmes. The career service also includes industry guidance, our industry event in Antibes, plus lots more.
When are the yachting seasons?
The Mediterranean season starts between March and May, and the winter season in the Caribbean/US is between October and May. Some yachts are on world cruises. We see a demand for training from December to March as people gear up for the Mediterranean season. Our next busy period is between August and September, ready for the winter.
How long does it take to find a job on a yacht?
From our experience, it takes, on average, about one to five weeks to land that dream job. However, this all depends on a couple of factors, how hungry and determined you are and the number of available jobs. We have had hundreds of customers train with Flying Fish, and it's fair to say that most find a job on a Superyacht.
Take the time to browse for jobs online, including social media sites like Facebook and YotSpot. Sign up to dedicated yacht crew recruitment agencies, such as YPI Crew, Quay Crew. There are a few online job platforms, like Yacht Jobs and YotSpot.
If you have contacts in the yachting industry, they can help you find that dream job as they will have inside knowledge and can recommend you for a job on a Superyacht.
How do I get started?
If you want to start a new career on a Superyacht, then either contact us and talk to one of the team, or for more information about working on Superyachts, download our FREE guide.