With the help of Andrew Holme, MD of yacht crew agency Insignia Crew, we discuss how the impact of Coronavirus may force a technology change in the yacht crew recruitment process.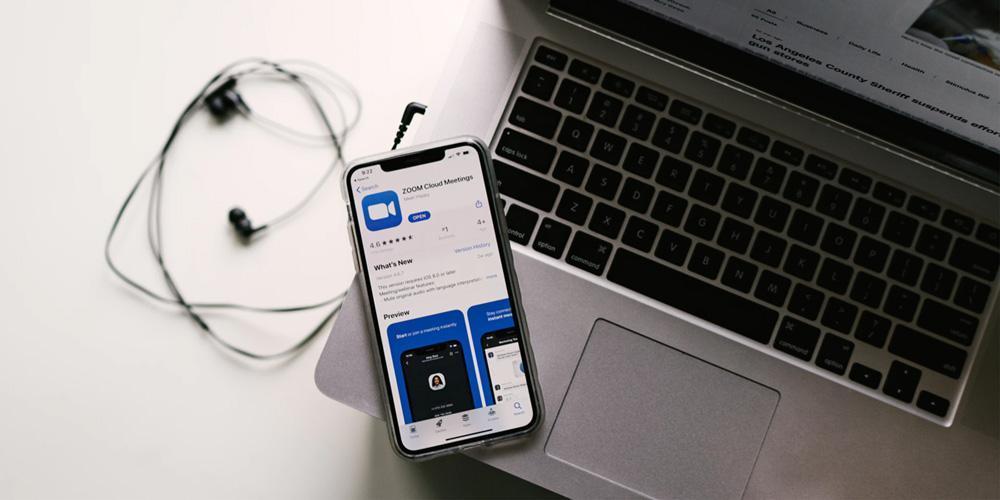 Spring in Europe normally signals the start of the Superyacht season. Our Deckhand and Stewardess Courses have been fully booked and our graduates are preparing to head off to the Mediterranean in search of their new life working onboard a Superyacht. 
A new and very different 2020
Coronavirus has taken a huge impact on all our lives, and it is certainly no different in the Superyacht industry. Whilst some billionaires have gone into isolation onboard their superyacht, others have opted to stay where they are. Some yachts have got rid of most of their crew, others have kept everyone on board.
The regattas, yachts shows, and events such as the Monaco Grand Prix that draw in the biggest and best yachts have either been cancelled or rescheduled for later on this year. These key events help employ day workers and crew, because the yachts need to be in pristine order and polished to perfection.
But not this year.
Within the UK, and many countries around Europe, any kind of travel is only allowed if it is essential. This means most people, if they are able to, have been working from home in a strategy to socially distance from each other and stop the spread of the virus.
As we now have restricted movement, people and businesses are relying more heavily on online technology to continue to work. The forced change of working has resulted in all of us using video conferencing and instant messaging as a way of communicating with our colleagues.
Easily accessible and free technology such as Zoom, Skype and WhatsApp has helped some industries continue work, such as recruitment. Recruitment agencies have embraced this technology and are now holding online interviews to continue the recruitment process.
Will traditional job seeking methods be replaced?
We are already seeing a shift in how Superyacht crew look for work, and maybe the next big change is going to be how employers engage with new crew.
For years dock walking used to be the preferred method of finding your first yacht job, but now there are online recruitment agencies and Facebook groups that essentially do the same thing. Moreover, there are many benefits of applying online, it's a lot more convenient, takes far less time and is a lot cheaper.
Traditionally new crew looking for work on Superyachts fly to the Mediterranean to walk the dock, meet the agents and socialise in the bars in the hope of finding that dream job.
Paying for flights and accommodation to get near a Mediterranean marina does cause some anxiety because you've haven't got that certain guaranteed job. 
How can technology help yacht crew recruiters?
So what if the industry norm and recruitment process changed to always having the first interview as an online video conference call?
Some yacht crew agencies, like Insignia Crew, seem to think things are starting to change. MD Andrew Holme shares this thoughts…
'The COVID-19 Pandemic has changed the landscape for us all in ways that until recently, it would have been hard to comprehend. Forced change has made us all think differently about how we function, be that personally or professionally.
One such area where we have seen considerable change is virtual communication, and how whilst in lockdown, we have all quickly adopted and understood technology in order to assist us all in our daily lives, thus allowing us all to remain socially present.
The Superyacht industry and those who work within it has been at the forefront of adaptation in this area, we have seen video communication platforms such as Zoom take off exponentially, allowing people and organisations to work reasonably well under the current isolation restrictions where 'multi communication' is a factor.
WhatsApp, which is already a popular platform in the industry, has seen a resurgence in its use.
The COVID-19 pandemic has forced all industry's to adapt, but what does this all mean for an industry that is used to change, adaptation and forward-thinking technology? At Insignia Crew, we have seen a quick acceptance to the 'new normal' by those we support, be that clients or candidates.
Accepting that face to face interviews are for now strictly off limits, we have switched to hosting interviews via video communication platforms and where we would normally travel to key Superyacht hubs in order to meet our clients face to face and also speak to a pool of new clients about the unique services we can provide, we are now conducting such discussions via virtual platforms where possible.
If we're honest, we have all known for some time that advances in technology and in particular communication technology can assist us in our daily lives. There is no doubt we all utilise these advances in technology to improve how we all function, be that for business or pleasure.
The COVID-19 Pandemic has taught a large proportion of us, but not all, that life can function reasonably effectively without the need for mass travel, without the need for unnecessary face to face meetings and without the need of pointless office space being used by companies, this in turn saves our environment, saves us time and of course, saves us money.
We believe the use of advanced technology in order to streamline how we all function, must now be taken far more seriously than perhaps it ever has.
We are all now living in a world that has quickly accepted significant change in how we function, and we believe this change in mindset is here to stay, and as such we are adapting accordingly.
Before the COVID-19 Pandemic crisis swept the world, Insignia Crew was already developing an app that will positively impact an area of the industry that has largely been forgotten about, the app will very effectively streamline how business is done in this sector and will be a positive demonstration of how embracing technology and thus challenging the status quo can really be a force for good in all our lives.'
---
Whether the Superyacht employment process will go back to normal after coronavirus or the way we conduct interviews and communicate have changed forever, only time will tell.
One thing is for certain, billionaires will still have their superyachts once the coronavirus passes and Superyacht jobs will start appearing again soon after.