Now that the UK has left the EU, free movement between Great Britain and the EU ended on 1st Jan 2021. With all the changes taking place, how will working on a Superyacht after Brexit affect you?
Superyachts will still need crew, and there are still lots of Superyachts advertising new positions. The way we find work will change over time, but there are some rules that you should be aware of.
Travelling to the EU after 1st January 2021
British Citizens can travel to any EU member state without a visa. However, under the new rules, Brits, along with other Non-EU nationals, will only have the right to stay for up to 90 days in any 180-day period within the Schengen area.
What is the Schengen Area?
The Schengen Area is a group of 26 EU and Non-Eu countries that agreed to free movement across internal borders without the need for passport checks. The 90/180 rule relates to entry and exit from the entire Schengen Area apart from Bulgaria, Croatia, Cyprus, Romania, and Ireland.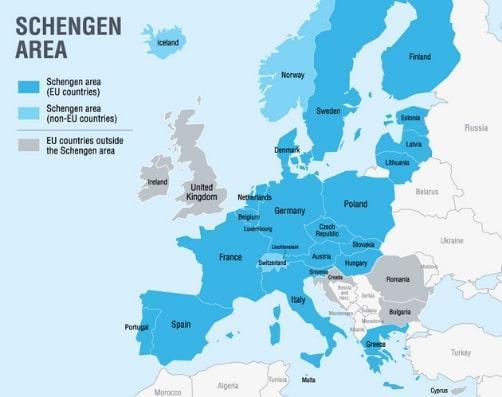 If you travelling to the EU after 1st Jan 2020, the 90/180 rule will apply. When you arrive at the airport, immigration officials may ask for:
A return or onward ticket
At least 6 months left on your passport – check your passport!
Show you have enough money for your stay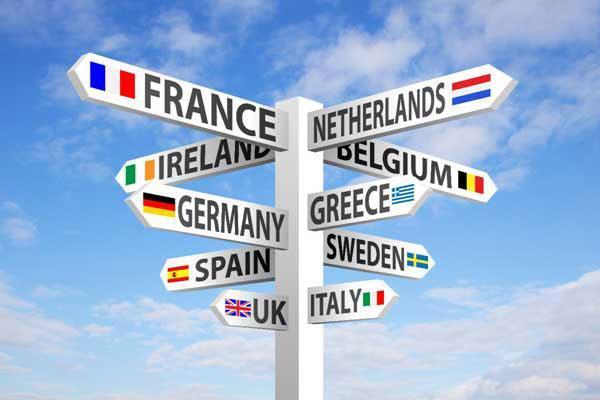 What happens if I stay for more than 90 days in the EU?
If you have not been keeping track of your days in the EU and you spend, say, 91+ days in France, then it is likely that you will end up with an "over-stay" flag on your passport. Some countries could apply the letter of the law, which could lead to a fine or, at worst, deportation. Other EU countries, which tend to be the southern European countries, are more relaxed. The fact is nobody knows what will happen. To make sure you don't overstay, there is an online short-stay calculator. I guess the message is to know your dates and stick to the rules.
Can I still look for work on a Superyacht after Brexit?
Now that the UK has left the EU, working on a Superyacht is permitted, assuming the vessel is registered (flagged) outside the EU. The rules regarding day work are not clear, some EU countries (France and Spain) require UK citizens to hold the correct working visa, while others have not made their position clear. There is some movement, for example, the Italian Government has just launched a Superyacht visa, which allows Superyacht crew, currently working, to stay for an extended period in Italy.
The way crew find work on a Superyacht is changing, with more positions found online, whereas before Brexit, with zero travel/work restrictions, people would travel to the EU to look for work, for as long as they liked. Saying that, we still hear that the crew houses in France are full of crew looking for work.
What happens when I find a job on a Superyacht?
This is the important bit!
After you have found a job, and signed a contract, the Captain will sign you on to the yacht. Most Superyachts are flagged (registered) in a country outside the EU. Therefore, once you are signed on, the 90-day clock stops as your place of work is onboard, i.e. outside the EU.
When you leave the yacht, for example, a week's holiday, the Captain will sign you off the yacht. The moment you walk off the yacht, you are back in the EU, and the 90-day clock starts ticking again. However, 90 days is ample time, and it is unlikely that you will ever need to worry about time spent in the EU!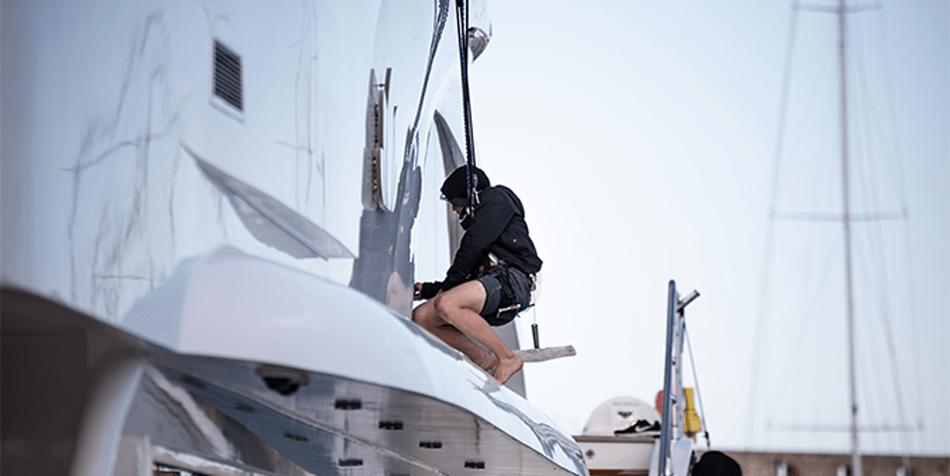 UK Citizens currently working on a Superyacht
If you are currently working on a Superyacht within Schengen Area, we recommend that you ask the yacht's agent to arrange for a Customs official to stamp you out of the Schengen Area. It is likely that without an exit stamp in your passport you may have problems leaving the EU. As we have just left nobody knows whether or not EU customs officials will take issue if your passport has not been stamped.
Apply for a Discharge book ASAP.
Once you have signed a contract of employment we recommend that you apply for a Discharge book. Your Discharge book is an Internationally accepted document allowing the holder to land at foreign ports without needing a visa. If you hold a discharge book then you can travel between the UK and your yacht without restrictions.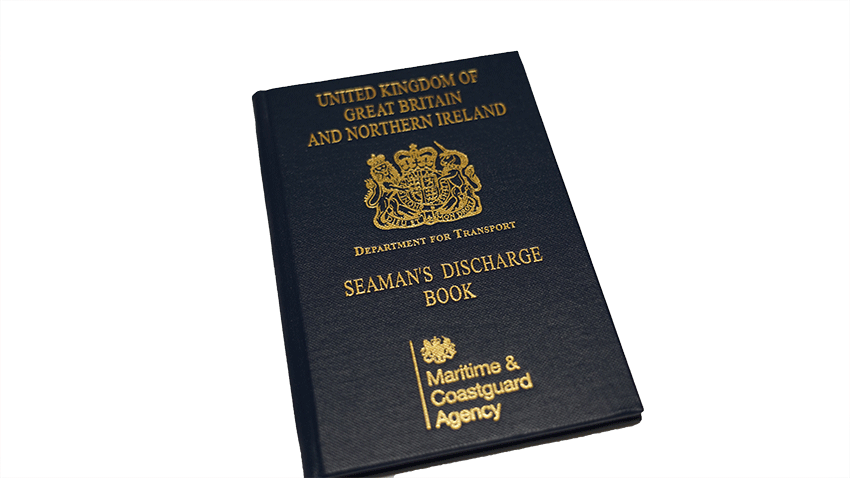 Can I still use my European Health Insurance Card?
The deal announced on 24th December says that EHIC cards issued before 2020 will remain valid until expiry. Now we have left the EU, a new card is available called the UK Global Health Insurance Card (GHIC). Both the EHIC and GHIC cards cover existing illnesses as well as emergency care.
Please beware of companies offering this card at a fee, as it is available for free through the NHS. You can view further details and apply here.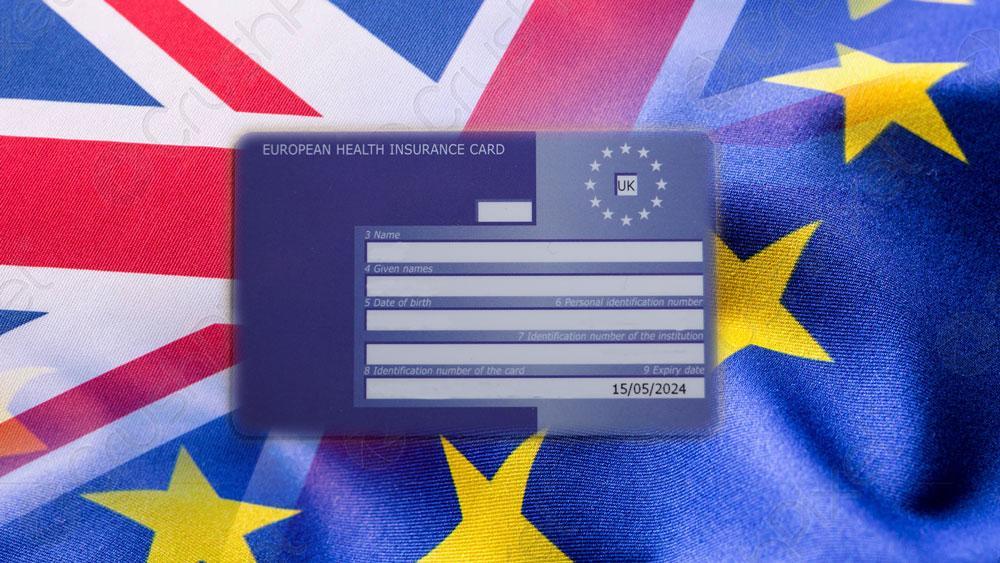 Travel insurance
Anybody traveling to Europe should take appropriate travel insurance for the duration of your stay. Once employed the yachts medical insurance policy will cover for any accidents while working onboard. It is not always the case that the yacht's private medical insurance will cover you for accidents on your weekends off.
We recommend that you maintain travel insurance cover in case of accidents when off the yacht.
Looking to start a new career on a Superyacht
Despite Brexit and all the changes we are reading about, in time things will settle down and we will adapt. It is a fact that Superyachts will still need crew whatever the world throws at us. For people that would like a career as a Deckhand or Steward/ess then Flying Fish can help make your goal a reality.