A super yacht's yearly schedule is decided by the yachts owner; if is a charter yacht then the schedule is based on when and where the yacht is chartered. Generally speaking , yachts tend to spend the summer season in the Mediterranean and winters in the Caribbean or USA.
How long is a yachting season?
Typically, a super yacht will arrive in the Mediterranean from the Caribbean between February and May to start the summer season. It is during this period the crew leave, enrol on a training course, such as Yachtmaster Power, or move to a different boat.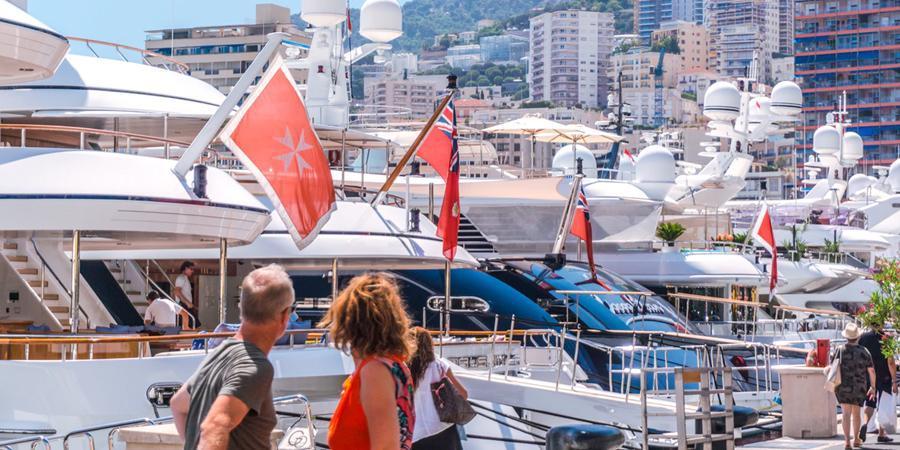 The Mediterranean yachting season finishes September to October time. Not all yachts will make the crossing to warmer climates, some will stay in the Mediterranean over the winter for scheduled maintenance and surveys, this is called a "yard period".
The best time to look for yacht jobs
Traditionally crew start looking for work anytime between February and May, which is when the majority of yachts will be returning from the Caribbean.
As the yachts get bigger and bigger they require more Deckhands and Stewardess to keep the yachts running. We have also noticed that the employment window is growing too, with new crew finding their dream job in the middle of the summer season.
Try dock walking in Antibes for super yacht work
Whether you choose Antibes or Palma depends on what type of yacht you are looking to work on.
Antibes, in the South of France is generally where the larger motor yacht can be found. The transport network is excellent providing access, via train, to ports from Monaco to St Tropez.
Palma is home to the sailing yachts and motor yachts. There are fantastic services in Palma so sailing yachts are more likely to spend winters undergoing refits or repairs here.