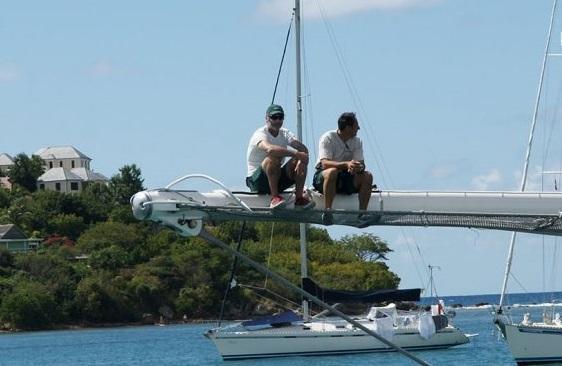 There are few careers more rewarding than that of a Superyacht Deckhand!
When you become a Superyacht Deckhand, you'll have the world (well, ocean!) at your feet, and years ahead of you to explore different parts of the globe, make some amazing friends for life, and earn a fantastic wage!
However, being a successful Deckhand goes beyond having your mandatory qualifications (such as your ENG1 Medical and STCW Basic Safety Training certificate) and completing the relevant training (like our Superyacht Deckhand course here at Flying Fish).
Our team of experts at Flying Fish have pulled together their knowledge and expertise of the Superyacht industry to share the following list of essential things that you'll need to have the best possible Superyacht Deckhand career…
In order to be a truly successful Superyacht Deckhand, you need to:
1. Have a good attitude
A good, positive attitude is often the first thing a Captain or Purser will look for in a Superyacht Deckhand before they hire them.
This is because work onboard a Superyacht never really stops, and while you will have your daily jobs and tasks to complete on board the Superyacht, your day will also be filled with moments of being told what to do.
Having a good attitude will typically be reflected in your:
Flexibility – one minute you might be cleaning the side of the Superyacht, and the next told you need to go and support the Stewardesses serving lunch. In a situation like this, you'll need to adapt quickly in order to get the job done, and done well.
Problem solving ability – as great as working on a Superyacht is, things can go wrong – and having a positive attitude and approach to these problems in order to resolve them will leave a powerful impression.
Behaviour towards others on board the Superyacht – it's amazing what a smile, positive vocabulary and willingness to help guests and other members of the crew can do!
2. Be a strong team player
Being a Superyacht Deckhand is not a job for a lone wolf. To succeed in your role (and help others on board the Superyacht succeed in theirs), you'll need to be the best possible team player you can be.
This means putting the goals of the crew first (often before your own), celebrating the success of your teammates, supporting others if they're struggling, offering to lend a helping hand, being a good listener, and acting upon feedback.
It's also important to remember that you'll be spending time with your fellow crew members 24/7 – which means that being a good team player during your work hours will make you a popular member of the crew during social occasions, too!
By doing all the above, you'll prove yourself an invaluable asset to the rest of the Superyacht crew and put yourself at the front of the line for more exciting opportunities in your career down the line.
It means you'll also have a far more enjoyable time, too!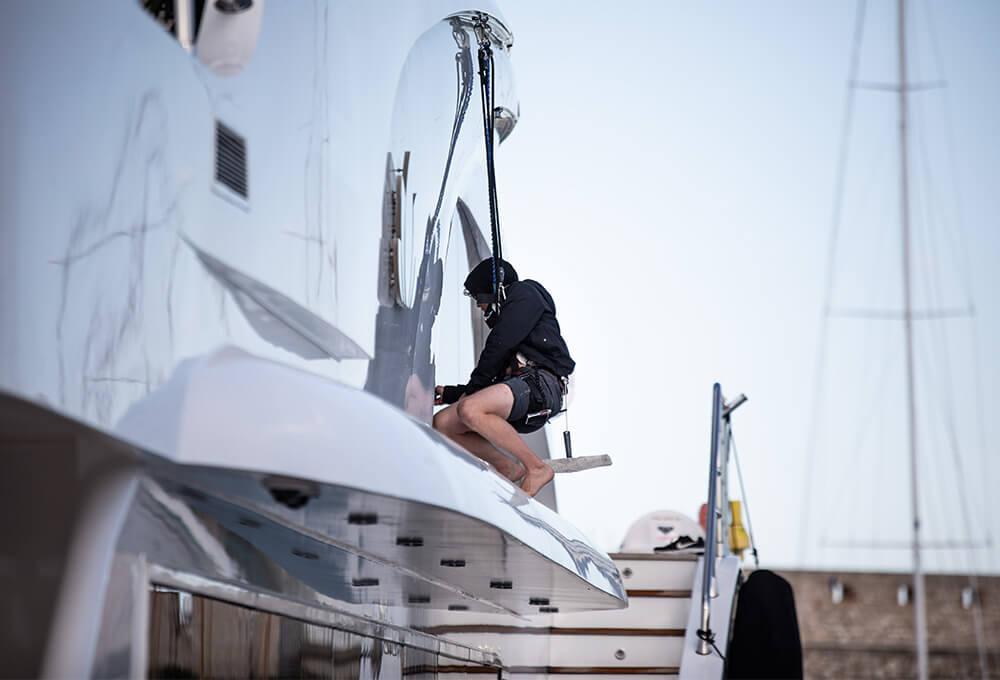 3. Have a good work ethic
Being a Superyacht Deckhand is brilliant fun – but it is also, without question, hard work. As a Deckhand, you'll be doing a lot of physical, hands-on jobs, and you may find yourself working as many as 10 hours a day or more, five to seven days a week.
However, while you can be the most physically able and skilled Deckhand in the world, this won't get you very far without a good work ethic.
This means being where you need to be on time, remaining focused on the job at hand and ensuring it is done to the highest possible standard, being able to use your own initiative whilst following instructions from your superiors on board, and having a desire to keep improving.
In fact, as stated by The Islander Magazine, Superyacht crew members with a strong work ethic usually do the best, and those without one are very quickly found out – so it's an absolute must-have for a successful Superyacht Deckhand career!
4. Never stop learning new things and acquiring new skills
If you have any work experience prior to becoming a Deckhand, or you've completed a Superyacht Deckhand course, you'll have developed a range of skills along the way, such as:
communication skills
problem solving skills
practical and physical skills
From your training, you'll have also gained a lot of useful knowledge about the Superyacht industry that you can apply to your everyday work.
As mentioned above, part of having a good work ethic on board a Superyacht is the desire to keep improving – and one of the best things about working on the ocean is that your opportunities to learn new things and nurture new skills are never-ending!
Keep up with the latest news and updates in the Superyacht industry by subscribing to online magazines and newsletters, and check out additional training opportunities that you can take on.
Going back to our earlier example of helping the Stewardesses on board with serving meals to guests, you could complete the Superyacht Interior course to learn everything about life on-board, from silver service to how to make good coffee and great cocktails.
You'll greatly enhance the success of your Superyacht Deckhand career this way, as you'll not only be able to take on additional or more advanced duties on board and make your job more exciting than ever before, but make yourself an indispensable member of the crew.
By embracing all the above traits and advice, you'll be setting yourself up for a truly successful career as a Superyacht Deckhand!
Before you get to that stage, though, you should consider starting with your initial Superyacht Deckhand training.
Our two-week Superyacht Deckhand course at Flying Fish will teach you everything you need to know (and then some) to get on the Superyacht career ladder; from how to carry out essential maintenance work to boat handling, crafting the perfect Superyacht CV and beyond – we'll leave the positive attitude up to you…