You've closed your eyes and imagined a deep breath of the salty sea air, the midday sun on your face and seeing incredible new landscapes from the gentle rocking of the yacht.
It's idyllic.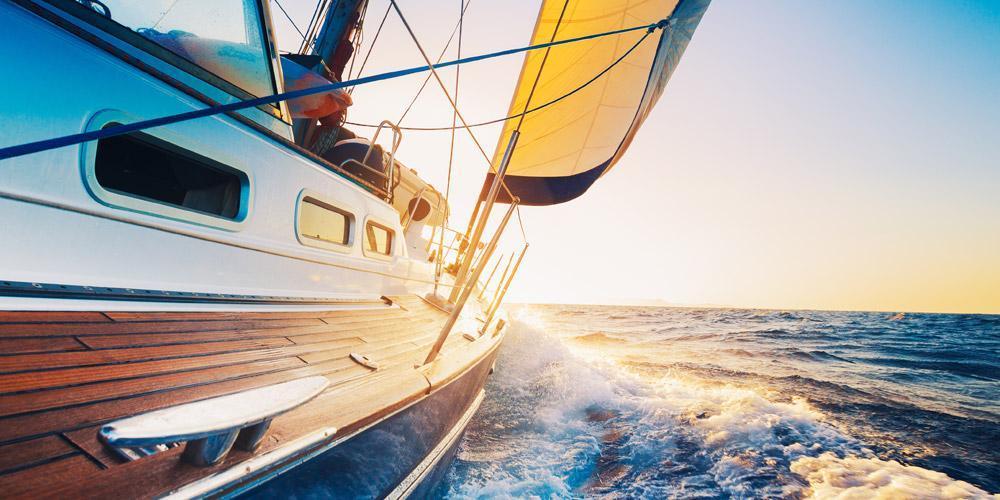 Instead of this just being a dream forever you have taken action and are starting to figure out how this could become your everyday life. You research if you could actually make a living working at sea. What is working on a yacht like? How do I become a yachtie? Is yachting a good career?
It's a brilliant question and one that needs careful consideration because this is not just going on a 2 week holiday, you are thinking about a career move and total shift in your life.
You are wanting to find out more about this industry, the amazing benefits but also any hardships because if it was all perfect 100% of the time everyone would do it.
This article briefly explains about a career in yachting and gives you an insight into the types of careers available from someone looking to start in the industry.
Let's get right to it, so is yachting a good career? To be paid very well to travel the world, have most expenses taken care of, meet incredible people and make memories that will stay with you for the rest of your life, it is safe to say yachting is a great career choice.
Before we go any further examining the positives and yachting career paths, let's look at the negatives so you can quickly weigh up whether this career could be a good option for you.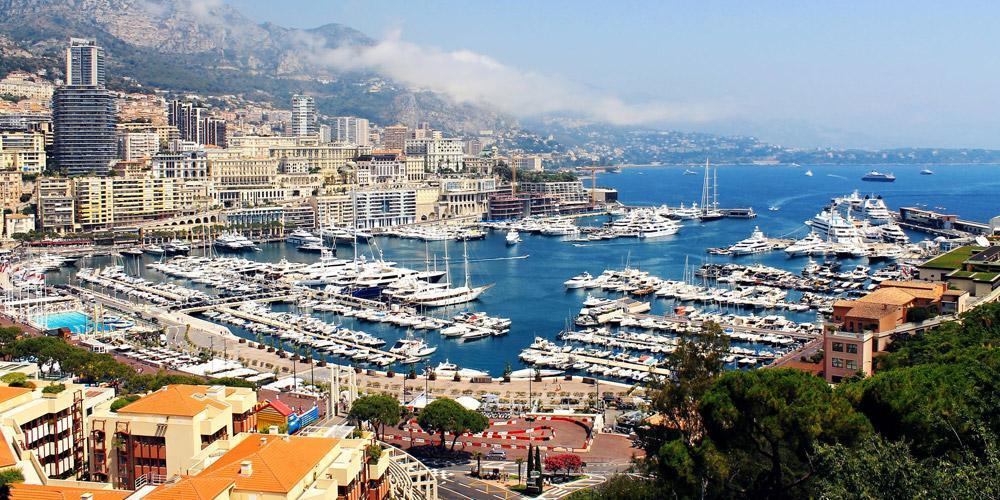 Potential downsides of working in yachting 
Hard work
Although your salary working in yachting can be amazing, there is no getting around the fact you have to work very hard for your cash. Sometimes you may be working 16 hours a day to get the yacht in tip top shape for the owner or guests.
Living away from home 
If you can't imagine not seeing your best friends and family for 6 months to up to 2 years, then working on a yacht is not for you. Most see being away from home and exploring the World a core benefit of wanting to get into yachting. You will not fit in if you are someone who has to Facetime parents every day and gets homesick easily.
Cramped living conditions 
Whatever type of yachting career you choose, crew members who work on boats will live in small and cramped rooms. Whilst the guests have their luxury spaces, ensuites and king sized beds, you will be jammed into a small corner of the yacht, probably sharing a bedroom with 2 or 3 others and are likely to be in bunk beds.
Being told what to do – a lot
You have to be a 'Yes' person with bundles of positive energy to have a career in yachting. Nothing can be too hard or stressful because you will be told what to do from different people all day, every day. If you are someone who has said 'that's not my job' or 'that's not in the job description' before, you will probably quickly learn a career in yachting is not for you and you will be sent home by the Captain.
Phew, that's some of the main negative aspects for working on a yacht done. If you think you still have what it takes, then let's look at what makes it a great career choice.
What makes yachting a good career?
Salary
Your boss and owner of the yacht is likely to be a multi million or billionaire. These people are happy to pay well above the average salary to make sure their yacht is kept in the best condition and their experience on board is worth the investment. You will be expected to work hard for your salary, but will get rewarded with a great pay packet.
Most young superyacht crew tend to buy a house with their savings, which sets them up for the rest of their life. See our superyacht salary guide for more information.
Travel
This one goes without saying. Working on a yacht means you sail around the most stunning destinations in the world. When you do come to land, you will be in incredible ports and get to explore the local area.
Career prospects
There are a number of yacht crew positions available and with time, experience and further qualifications you will be able to rise up the hierarchy to roles with greater responsibility and huge salaries. Roles like Lead Deckhand, Chief Stewardess or Flotilla Skipper all have managerial and administration elements, which are great transferable skills for any future career.
You don't need a degree
Very few jobs in yachting require a degree. You will still need industry qualifications to show your competence, but you do not need to spend 3 or 4 years studying at University. A willingness to learn on the job, being a hard worker and team player is far more valuable than an undergraduate degree.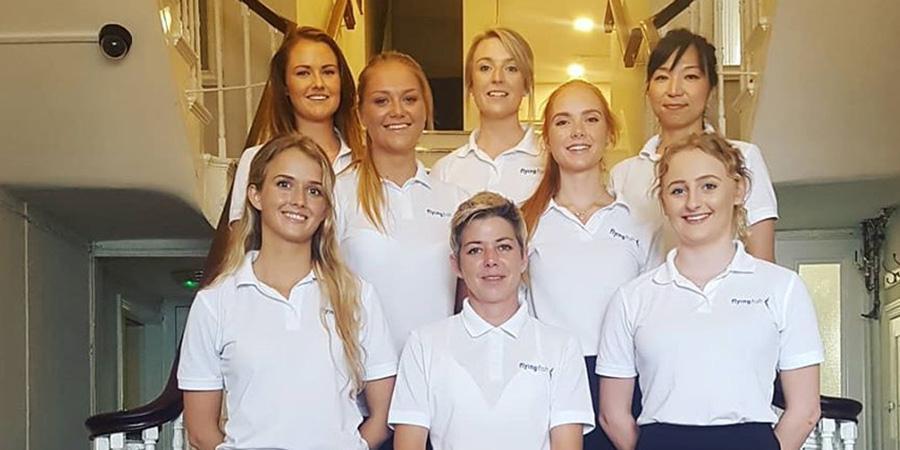 You'll make friends/relationships that last a lifetime
Quite often your colleagues, who you spend most of your time with, will become your best friends. You will work together and most probably plan your days off together. It's not uncommon for yacht crew members to form relationships that end up in marriage!
After all, you will have the same outlook on life, aspirations and experiences so it's very likely you'll find people you really get on with.
Determine what type of yachting career you would like
There are 2 types of yachting careers you can go down, working on superyachts or becoming a Yachtmaster.
Working on superyachts
This career path is very common for people who want to work on a yacht but have no experience in sailing.
A superyacht is a large and luxurious craft, powered either by motor or sail. Often owned by an extremely rich person, these yachts are the symbol of wealth that require a large team of full time crew to maintain and sail.
Superyachts tend to follow the sun and spend summers in the Mediterranean and winters in and around the Caribbean.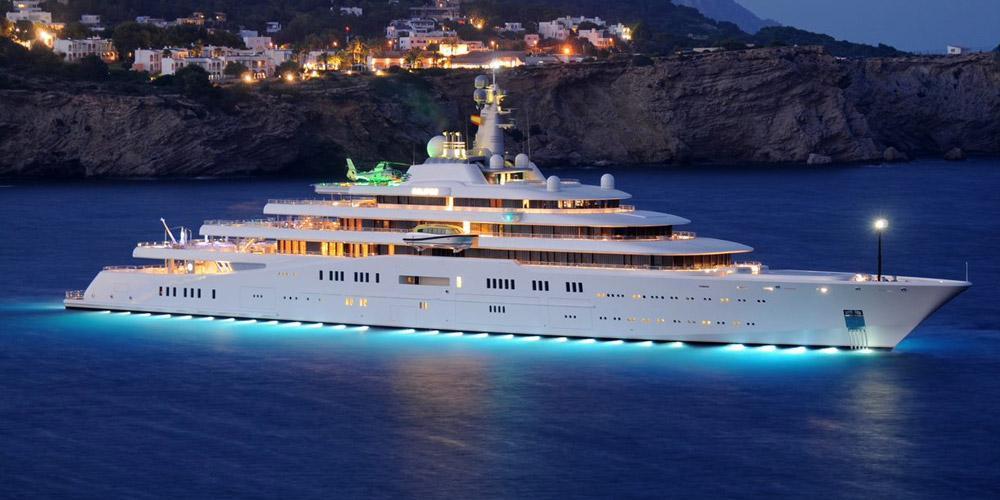 The way to start your career in the superyacht industry is finding an entry level job as a Deckhand or Stewardess.
Both roles are very different with their day to day tasks. Generally speaking, Deckhands are in charge of maintaining the exterior of the yacht and Stewardesses the interior. You will both be working towards the same goal of keeping the yacht in pristine condition to make sure the guests have the most magnificent experience.
Finding a job working on a superyacht is not as hard as you think. After attending a Deckhand or Stewardess Course to get the right qualifications, you can head out to South of France and start looking for work.
Superyacht career opportunities come up all the time and we find 98% of our superyacht course graduates get their dream job in no time.
Working as a Yachtmaster
The other way you can start a career in yachting is through becoming a Yachtmaster. This tends to be the option for people who already have a love of sailing and want to teach or skipper smaller yachts.
'Yachtmaster' is a term given to people who pass the RYA (Royal Yachting Association) certificate of competence for sailing a yacht. It is a very distinguished qualification and recognised around the world.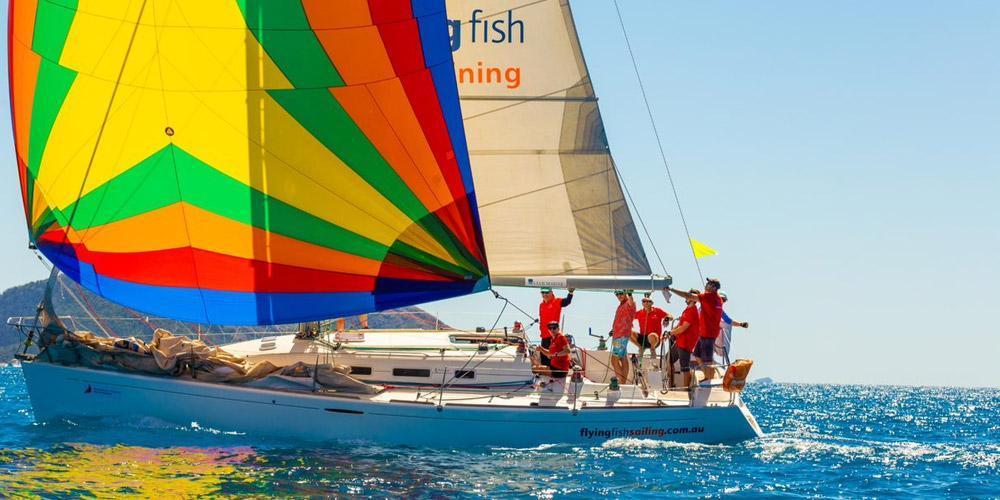 Starting a career in yachting as a Yachtmaster will offer a variety of roles, which are quite different from working on a Superyacht.
Flotilla Skipper
A flotilla is when a group of yachts are sailing around aiming to get to the same destination. It is generally for when people go on holiday and want to sail, but do not have enough experience to do it all themselves. As a Flotilla Skipper you will be in charge of planning the routes, sailing, guest experience and safety for the entire fleet.
Delivery Skipper
A delivery skipper is someone who is hired to sail a boat from point a to point b. You will be working independently, without guests on board, on any size of sailing or powered yacht, going from location to location all over the world. This is a great way to get mileage under your belt if you want to progress in the yachting industry.
Yachtmaster Instructor
Another option for Yachtmasters is to become an instructor. Holiday companies, Yacht clubs and schools will employ you to teach guests the basics of sailing and what is needed to become a Yachtmaster. After some experience teaching you could go freelance or set up your own school.  
So what next?
If you have decided yachting is a good career, the next step is to get in touch with training providers and talk to industry experts about the finer details of starting your new career.
We are a Superyacht crew training provider and Yachtmaster school, so please get in touch if you would like to learn more about this incredible industry.