Sunshine, travel, beautiful places and happy faces. No wonder a lot of people join the yachting industry as a lifestyle choice. Worldwide yacht crew job opportunities exist for yacht captains, mates, yacht steward/esses, engineers, sailing instructors and delivery skippers as well as a range of support jobs on the management, sales, admin or technical side.
Good news, there is currently a huge demand for skilled and qualified crew on superyachts.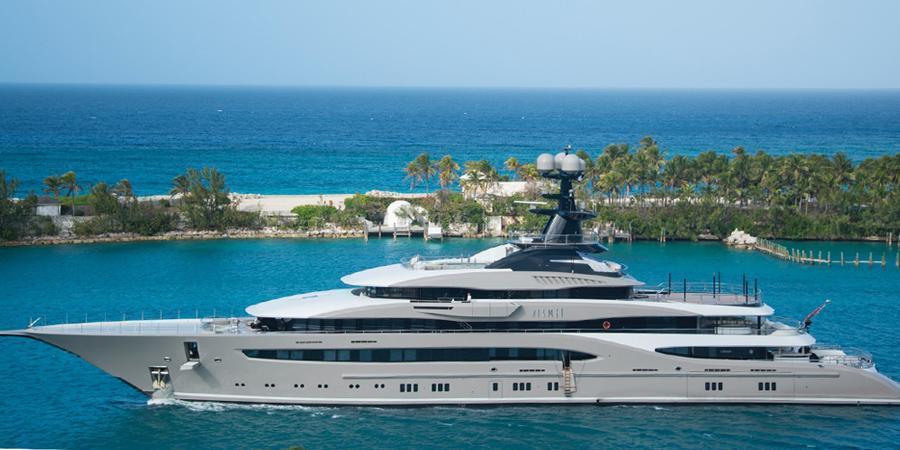 What jobs are available on yachts?
The best yacht captains have a rare combination of sailing, management, technical and people skills. The responsibility of the skipper is to ensure the safety and satisfaction of the crew and guests as well as to manage and maintain the yacht. Generally bigger yachts mean more responsibility and better pay.
RYA/MCA Yachtmaster Offshore & Master of Yachts 200gt (150nm) is the benchmark qualification for professional yacht skippers. With this you are licensed to skipper up to 200 gross tonnes. Flying Fish Yachtmaster training is widely recognised as an excellent launchpad to this exciting career.
Yachtmaster Courses take place at our training facilities in the UK and Australia.
Mediterranean flotilla skipper is an ideal job for a newly qualified Yachtmaster. The season starts in March or April and the timing is perfect if you have trained in Sydney between September and February.
Charter skipper and mate/hostess is a perfect yacht job for couples. The skipper takes command of the yacht and the mate/hostess acts as crew and looks after guests and onboard catering.
You will be expected to work together as a team providing a high standard of service. There are plenty of yacht crew jobs at the right time of the year in the Mediterranean and the Caribbean.
Yacht delivery skippers and crew may be hired to return a race yacht to its home port after the race or move a private yacht to the Caribbean from Europe for the winter. The skipper earns good money.
The crew can expect onboard expenses and travel costs to be covered. You will get valuable experience and those all important references under your belt. To work as a delivery skipper you need the qualifications gained on a Yachtmaster/Master of Yachts Ocean Traineeship.
Yacht instructors are in demand at RYA sailing schools around the world. If you enjoy teaching and are looking for variety in your work, instructing is a great way of improving your own skills and confidence.
You will need to qualify as an RYA Cruising Instructor first.
Superyacht crew work on a huge variety of sail and power vessels. The yachts are referred to as superyachts because they are bigger than 24m in length and no expense has been spared in equipping them. Some of them are literally magnificent.
They are usually owned by very high net worth individuals who expect high standards of presentation and customer service.
STCW Basic Safety Training is required by all crew working on a superyacht.
Superyacht interior crew should consider our steward/stewardess training course as well as RYA Competent Crew so you have basic yachting experience. Our two week super yacht stewardess course (Course) provides you with the minimum qualifications to step on board.
Deck crew will need an RYA Powerboat Level 2 certificate (for driving tenders), a marine radio operator's licence and an RYA Day Skipper certificate, in addition to the STCW 95 qualifications.
Superyacht officers, including Captain, Mate and Officer of the Watch, all start with Yachtmaster/Master of Yachts 200gt certification.
Some then work as a deckhand on a superyacht to acquire sea time before studying for command qualifications. Others choose to work as skippers on a smaller vessels before going on to upsize their certificates.
Once you have achieved Master of Yachts 3000gt you can apply for the best command jobs in the industry.
Before you start training, prepare a CV/resume with the qualifications you expect to achieve. Apply for yacht crew jobs online and start networking as soon as you begin your course.
How much will you earn working on a yacht? 
Superyacht crew positions are well paid and you have virtually no living expenses to worry about. The bigger the boat the better the starting salary. For a full breakdown of pay, view our yacht salary guide.
Deckhand: USD 30,000-45,000 a year
Chef/cook: USD 36,000-70,000 a year
First mate: USD 48,000-80,000 a year
Captain: USD 60,000-150,000 a year
Mediterranean flotilla work is less well paid but the lifestyle is great. A flotilla skipper earns GBP 120-180 a week.
A couple working together on a busy charter boat in the Caribbean will have joint earnings in the range USD 50,000-80,000 a year, and you can expect to add to this with tips, especially from American guests.
Delivery skippers earn USD 3,000-5,000 a month plus travel costs to and from the delivery.
In the UK, skippers can work for charter companies or RYA sailing schools, earning GBP 85-140 a day in the UK or AUD 200-300 a day in Australia.
A full time RYA yachting instructor can expect GBP 17,000-24,000 a year in the UK or AUD 40,000-55,000 in Australia.