STCW Elementary First Aid
The one-day STCW Elementary First Aid course forms part of the STCW Basic Safety Training and is a requirement for professional seafarers working at sea.
Overview
This practical course teaches you the basic principles of first aid. Learn to identify life-threatening conditions, perform CPR, recognise hypothermia, and be better prepared to help a casualty in an onboard emergency.
Our instructors are all Paramedics and have a lot of experience and a passion for Elementary First Aid. You will get to practice using AEDs and their importance in saving lives.
First Aid Book
Certification
There are no formal pre-course requirements, but you must be 18 or over to enrol on this course.
For successful completion, 100% attendance is required, and students must participate in all course elements.
You will receive a certificate of Proficiency in Elementary First Aid upon completing all outcomes.
The course is based in our training centre in Cowes, on the Isle of Wight. During the day, you will cover a range of topics educating you on different aspects of First Aid:
First priorities of First Aid.
Training and Drills.
Calling for help at sea.
Assessment & immediate action.
CPR.
Bandaging.
Allergies.
Control of bleeding.
Awareness of CAT drugs.
Contents of a first aid kit.
Head, spinal injuries, and Fractures.
Shock and anaphylactic shock.
Heart attacks, Angina, Stroke
Training on the use of AED's
Burns and scolding, and electric shock.
Choking.
Asthma attacks, diabetic emergencies, and epilepsy.
Sea sickness.
Hypothermia and how to prevent it.
What our previous students have to say
I recently completed my training with flying fish. From booking the course all the way through to receiving my certificates the team made it an effortless process and were always on hand to help.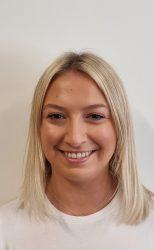 Daisy
I completed the Superyacht Deckhand course with Flying Fish in January 2023 and I highly recommend anyone interested in starting a career in yachting do their training with Flying Fish.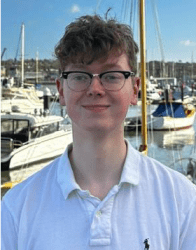 Niall
Book STCW Elementary First Aid today!
Still not sure?
From training to career advise we'll be happy to sit down and give you the guidance you need!
Customers often combine Elementary First aid with Personal Survival and VHF as part of commercial endorsement.