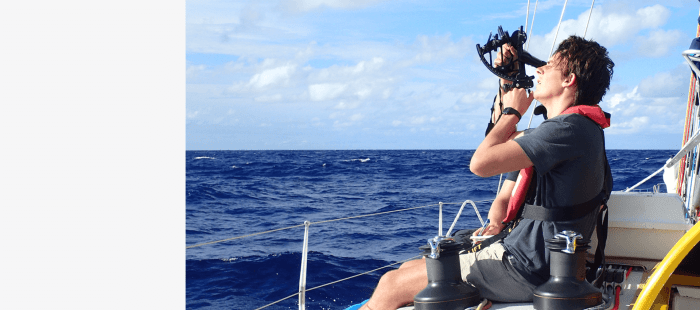 Yachtmaster Ocean Course
Our Yachtmaster Ocean Course takes you from beginner to Yachtmaster Ocean in 16 weeks
Overview
Our Yachtmaster Ocean course takes you from beginner to Yachtmaster Ocean in one 16-week course, in and around the beautiful waters of Sydney, Australia. If you want to combine training and the experience of a lifetime, then this is the course for you.
Our Yachtmaster Ocean Course is designed for newcomers to sailing and anyone with previous experience who would like to recap basic skills in a superb sailing environment.
Why Yachtmaster Ocean?
The Yachtmaster Ocean Certificate of Competence is the highest qualification achievable within the RYA scheme. Holders of the Yachtmaster Ocean Certificate have the depth of experience and skills to skipper a yacht up to 24m on a passage of any distance worldwide.
Customers who choose the Yachtmaster Ocean course would like the option to skipper a yacht across the Medettarainian, Atlantic, or Pacific Ocean.
Why train in Australia
Sydney has so much to offer when it comes to sailing. You have the stunning Sydney harbour, warm water, plenty of sunshine, and when it comes to Ocean sailing – some of the best conditions in the world. The East Coast of Australia is a perfect destination for long offshore passages; you will find yourself sailing from Tasmania to Sydney or from Sydney over to the beautiful Lord Howe Island.
When you're not sailing, many of our customers chill on the beach or enjoy Sydney's hospitality. Weekends are usually free, but customers are encouraged to join the local yacht racing scene with yacht owners at Middle Harbour Yacht Club.
Course Overview
The Yachtmaster Ocean course is divided between live-aboard passages and shore-based day sailing or theory classes. 
You start with Dingy sailing to home wind awareness and key sailing skills before moving onto the yachts to put those skills into practice. You will complete a few weeks in Sydney harbour on our 40.7s, perfecting the basic skills before going offshore to learn how to skipper a yacht during longer passages. 
As you progress, you will enjoy some longer offshore passages building miles and experience.
You will complete all modules for the Yachtmaster offshore course, then an additional four weeks of Ocean Master training. Once the Ocean module is complete, you then sit your Yachtmaster Offshore exam. The final stage is the Yachtmaster Ocean Oral assessment.
We have a great fleet of boats, dinghies, and RIBs for you to use. Arctos, the flagship of our Sydney fleet, is loved by all.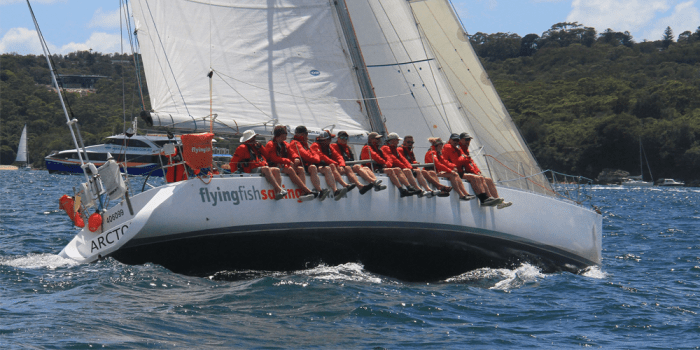 Course options
Our September start date includes a three-week break over Christmas, giving you time to relax, visit family or join the Sydney to Hobart yacht race.  This makes the course 19 weeks long. Training starts again in the new year with a flight to Hobart, Tasmania, to begin your Ocean passage. Your Ocean passage takes you from Hobart to the beautiful Lord Howe Island, then back to Sydney.
Our January course is our standard 16-week programme.  Your Ocean Theory is followed by the two-week Ocean passage, which leaves Sydney for Eden, then over to Lord Howe Island before returning to Sydney.
Both course options are subject to weather and may have to be adapted to suit.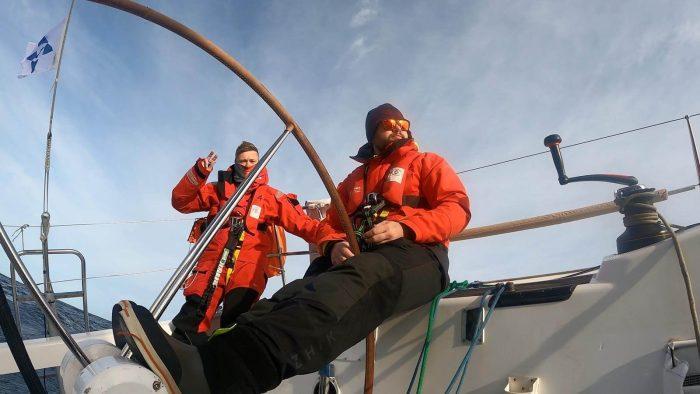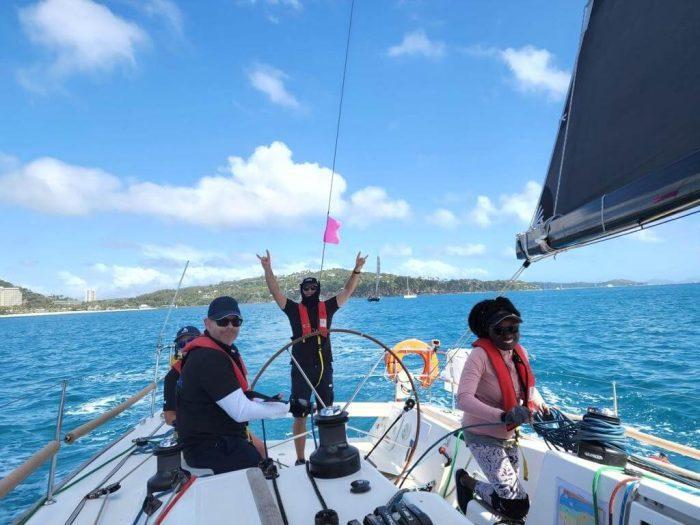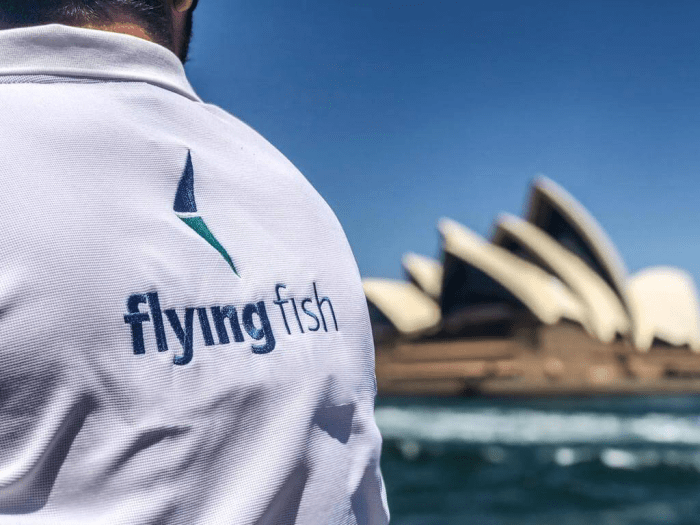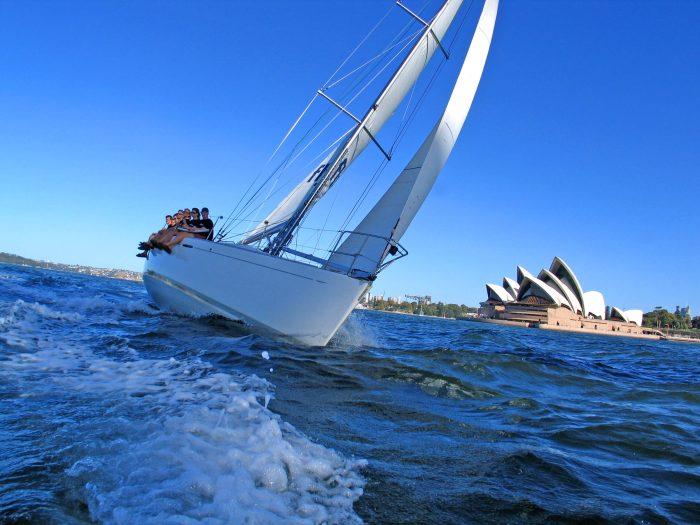 Key points
Gaining the Yachtmaster Ocean Certificate opens lots of doors. It provides an excellent starting point when entering the yachting industry as a professional skipper on yachts under 24m or as a Deckhand on a Superyacht.
If working as a professional is your choice, we recommend adding STCW Basic Safety Training.  STCW Basic Safety Training is the standard for professional skipper and crew. Adding STCW will allow you to apply for the RYA Master of Yachts 200 Gross Tonnes.
We would advise all customers to complete the ENG1 medical before enrolling on this course. The ENG1 Medical is a requirement for commercial endorsement. Without it, you cannot work as a professional skipper.
Once qualified as a Yachtmaster Ocean, you must apply for commercial endorsement through the RYA.
Unless you are an Australian or New Zealand resident, then you will need a visa to travel to Australia. You can apply for most visas online. The application process is quick and easy. Please click here for more information on what visa to apply for.
Flying Fish can provide accommodation in one of our crew apartments in the heart of Manly, a stone through from the beach and 15 minutes bus ride to the training centre at Middle Harbour Yacht club. The accommodation is self-catering and a popular choice for customers who want to stay on the beach!
If you choose to stay with us, there are two options available:
Option 1: A single room in a shared apartment
Option 2: You will share a twin or triple room in the same shared apartment
Please note if you choose the September start date, there is a two-week break over Christmas before your ocean passage begins. Our accommodation package for September is 18 weeks.
Airbnb
Some customers choose to book an Airbnb for the duration of the course. Manly is a huge tourist destination, and there are accommodation options for all budgets. We recommend booking somewhere in Manly.
Meals provided while on live-aboard passages
All safety equipment, publications, and tuition
3,100-3,700 sea miles logged
First Aid training
Watch keeping experience
ACMA HF Radio Licence
Please note Yachtmaster exam fees are not included: a fee of approximately $465 is payable to the RYA examiner for Yachtmaster Offshore.
The Yachtmaster Ocean oral exam fee is approximately $350 in Australia.
The last 4 weeks of the course are eligible for ELCAS funding.
This course is designed for newcomers to sailing and anyone with previous experience who would like to recap basic skills in a superb sailing environment.
You must be 18 or over to train with Flying Fish.
All students are required to secure travel insurance for the duration of their course.
Week 1 – Dinghy Level 1 and Level 2 (2 days) and RYA Powerboat Level 2 (2 days)
Week 2 – RYA Competent Crew (5-day live-aboard)
Week 3 – RYA Day Skipper Theory (5-day shore-based)
Week 4 – RYA Day Skipper Practical (5-day live-aboard)
Week 5 – Mile builder including qualifying passages
Week 6 – RYA Yachtmaster Theory (5-day shore-based)
Week 7 – RYA Coastal Skipper (5-day live-aboard)
Week 8/9 – Mile builder and qualifying passages (12-day live-aboard)
Week 10 – Race training and Spinnaker Handling Course (2 days)/Yacht Maintenance course (2 days)/ RYA Diesel Engine Maintenance.
Week 11 –  Yachtmaster prep/skills and drills (5-day live-aboard)
Week 12 – RYA Yachtmaster Ocean theory (5-day shore-based)
Week 13 to 15 – Ocean passage planning/qualifying passage (16-day live-aboard)
Week 16 – Yachtmaster Offshore Prep and exam week (5-day live-aboard)
*Once you have passed your RYA Yachtmaster Offshore practical certificate, you are then able to apply for the RYA Yachtmaster Ocean Oral exam.
What our previous students have to say
I recently completed my training with flying fish. From booking the course all the way through to receiving my certificates the team made it an effortless process and were always on hand to help.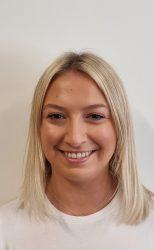 Daisy
I completed the Superyacht Deckhand course with Flying Fish in January 2023 and I highly recommend anyone interested in starting a career in yachting do their training with Flying Fish.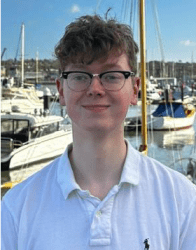 Niall
Book Yachtmaster Ocean Course today!
Our Yachtmaster Ocean Course takes you from beginner to Yachtmaster Ocean in 16 weeks.
Still not sure?
From training to career advise we'll be happy to sit down and give you the guidance you need!
We would recommend supplementing your training with our STCW Basic Safety training course, which will allow you to skipper a sailing yacht over 24 meters.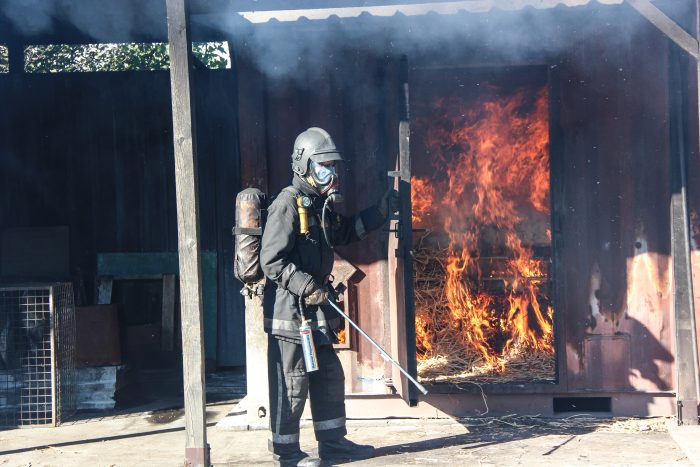 This entry-level course is required by all crew who want to work at sea on commercial vessels, including Superyachts.

This course is for sailors who hold the RYA Yachtmaster Offshore certificate and want to qualify as Yachtmaster Ocean.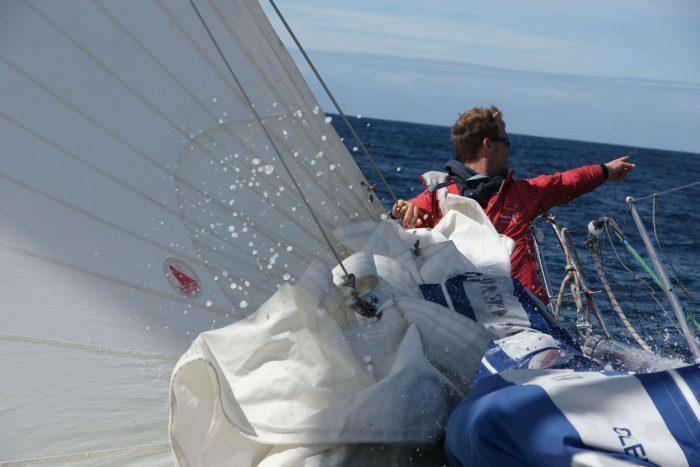 The Sydney to Hobart yacht race is arguably the world's most prestigious and toughest ocean yacht race