Once you've decided you'd like to work on a Superyacht, the next step is to choose your training course!
There are lots of different courses to pick from out there, each with their own unique and amazing features – so it can understandably be tricky to decide between them.
However, there are several different things that Superyacht crew training courses must absolutely include to fully prepare you for your career on the ocean and introduce you to the best job opportunities once you qualify.
So, to help you narrow down your search and ensure you pick the best course for you, we've shared the eight things that your chosen course must include below…
The 8 features your chosen Superyacht training course should include are:
1. STCW Basic Safety Training
No Superyacht training is complete without the all-important STCW Basic Safety Training. In fact, it's a requirement for any crew member that wants to work at sea on a commercial vessel!
This course includes modules on Fire Fighting and Fire Prevention, Personal Safety and Social Responsibilities (PSSR), Proficiency in Security Awareness (PSA), Sea Survival and Elementary First Aid.
Of course, it's hoped that you won't be required to use any of the skills you learn on this course once you start working on Superyachts, but in case of a fire, security breach or any other kind of accident or emergency, this part of your training course will ensure you're prepared for just about anything.
2. Proficiency in Designated Security Duties (PDSD)
As a Superyacht Deckhand or Stewardess on larger yachts, you may be required to perform security-related duties alongside your normal daily tasks. If that's the case, then additional training (PDSD course) is required.
This is because all vessels 50M+ in size have to comply with the International Ship and Port Facility Security (ISPS) code, which stipulates that vessels must always maintain adequate security onboard – including trained crew who can perform the security duties outlined within the plan.
This is where the PDSD course comes in, providing you with all the training you need to perform to the best of your ability in this role. It's only a one-day course, and looks fantastic on your Superyacht CV, so it's well worth doing!
3. RYA Powerboat Level 2
The Superyacht isn't the only boat you'll be working on as a Deckhand or Stewardess – as a Deckhand specifically, you'll also likely be asked to drive and charter small powerboats too to help guests travel between the Superyacht and the shore, as well as drive tenders and support craft on board the Superyacht!
Although you'll be less likely to do this as a Stewardess, if you end up working on a smaller yacht (40m, for example), then your role may include helping on deck in this way as well as undergoing your more typical duties.
The RYA Powerboat Level 2 certification therefore plays an important role in Superyacht crew training courses, giving you the practical skills and theoretical understanding needed to drive powerboats at both high and low speeds and park them in confined or tricky spaces.
This certification is also required for windsurfing and dinghy instructors, so by completing it as part of your Superyacht Stewardess or Deckhand training, you'll already have an advantage should you want to pursue additional training as a Water Sports Instructor.
(Side note: it's also brilliant fun!)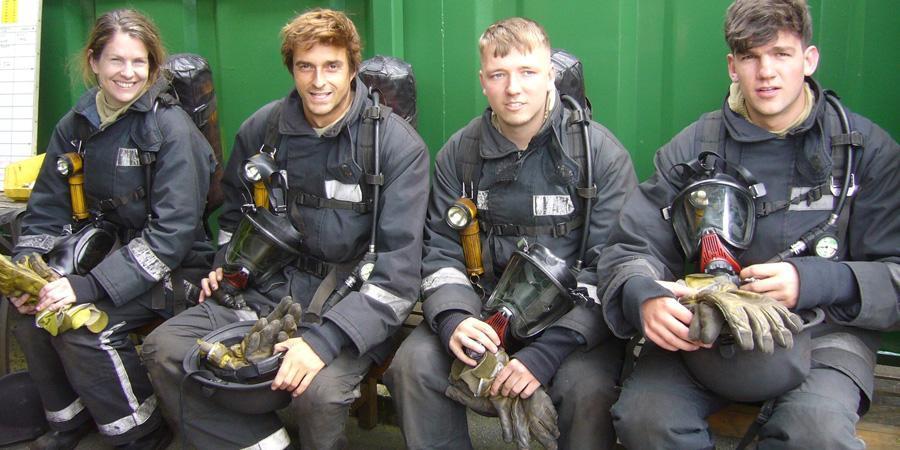 4. RYA VHF Radio
Superyachts are pretty huge, and communication is one of the most important skills you'll need to thrive in your career out on the ocean – hence, the all-important RYA VHF Radio Course!
In it, you'll learn how to use the VHF radio on board the Superyacht, and get a good grasp of the language, etiquette, and emergency procedures surrounding its use.
After all, if there's an emergency on board, you'll need to know how to communicate this effectively in order to keep everyone safe, so it's a pretty handy qualification to have under your belt!
5. CV clinic and mentoring
While many superyacht crew training courses will stop at the four parts shared above, the best ones will go the extra mile to ensure that you have everything you need to get hired into your dream Superyacht job!
Therefore, be sure to note down any courses that include a CV clinic and mentoring module. A good mentor in a CV clinic will take you through your Superyacht Deckhand or Stewardess CV step by step, ensuring that you cover every possible aspect that Superyacht recruitment agencies will be looking for – and well!
6. Job interview training
As well as supporting you with CV writing, a good Superyacht crew training course will also include interview preparation and training.
It's this kind of training that can help you stand out amongst other candidates during the application process, so be sure to put a big tick next to any courses that offer this as well!
7. Recruitment events
The final step to helping you secure a job on a Superyacht – and which all training courses should include – is attending Superyacht recruitment events!
With this included in your chosen course, you'll be in the best possible position to meet prospective employers and get a real-world understanding of what they're looking for in a Superyacht Deckhand or Stewardess. What better way to prepare yourself for your job search!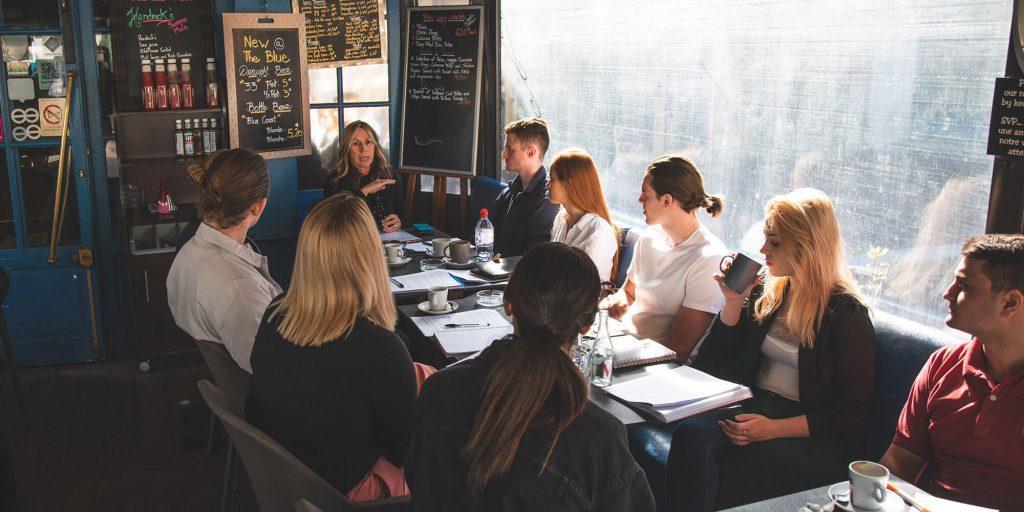 8. The chance to have fun!
Superyacht crew training courses are undeniably full on and intense – rather like working on a Superyacht itself – but you're far more likely to learn during your course if you have fun doing it!
The best way to check for this is not in the course description itself, but in reviews and testimonials from their graduates. If it sounds like they had a great time (as well as successfully securing a great job on a Superyacht afterwards), then you know you're onto a winner!
With the checklist above in hand, you're ready to get out there and choose your perfect Superyacht training course!

Here at Flying Fish, our Superyacht Deckhand Course and Superyacht Stewardess Course include all the elements shared in this blog – plus many, many more!
So, if you're ready to embark upon your Superyacht training and give yourself the best possible chance of launching a career in the industry, be sure to book yourself on one of our courses today…