It can feel very daunting to quit what you have worked so hard for and completely change your life around. Maybe you have lost of the love of working in the skies, or would just like to experience something new.
If you are thinking of leaving your job as Cabin Crew and start an alternative career, a great place to begin is to list all the transferable skills that working for an airline has given you. Here are some examples to get you going…
Communication
Presentation
Customer Service
Leadership
Teamwork
From understanding and listing all your amazing transferable skills, now it is time to figure out what jobs you can do with those skills.
What alternative career options can Cabin Crew have?
If you are wanting to find an alternative career for Cabin Crew that is accessible, pays really well and involves a lot of transferable skills, then it is worth thinking about working on Superyachts.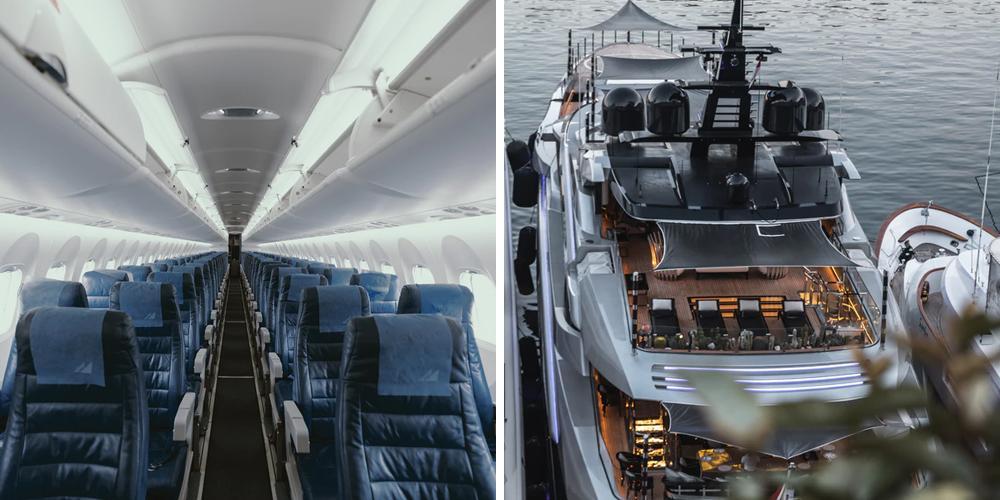 Chances are if you have been Cabin Crew you are adventurous, love seeing new places and are great at customer service. These are many of the qualities and characteristics Superyacht Crew have too and what is need to be successful in the yachting industry.
Like trying to start a new career in anything, there is some reading, courses and qualifications to gain, but you are already half way there in terms of experience, which puts you in a great position to find your first job working on a super yacht.
Of course, if you are seeking a change in lifestyle where you can stay at home most of the time, then working on a yacht is probably not for you. However, if this sounds like something you'd like to learn more about, read on to find out how one of our students discovered the yachting industry from working as Cabin Crew.
Student story – From Cabin Crew to Superyacht Stewardess
From a career as cabin crew to working on a luxury Superyacht, Kelly shares her journey to success and why she decided to become a Superyacht Stewardess.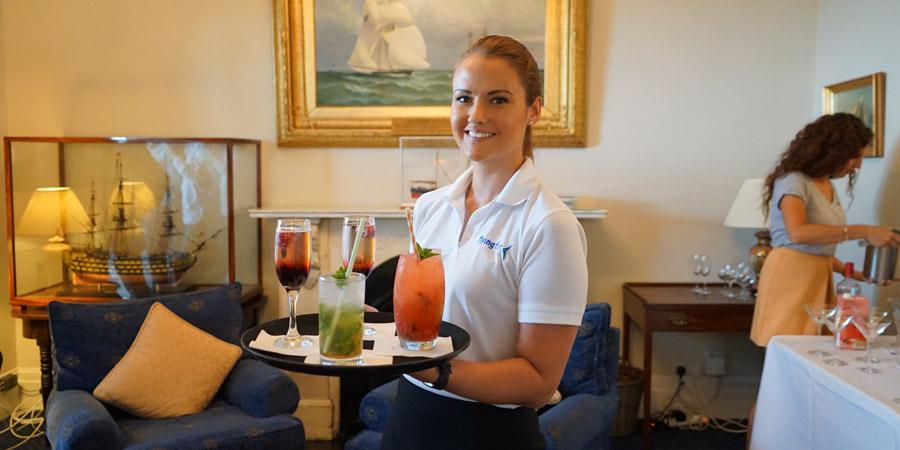 What did you do before you decided to become a Yacht Stewardess?
I did various phone based customer service roles including a spell selling insurance and even worked for a debt collection agency. I didn't much like sitting behind a desk so I retrained as Cabin Crew for British Airways, which was much more up my street.
I spent two and a half years travelling the globe, going to the some beautiful places with some amazing people.
How did you discover Superyachts?
I was lucky enough to spend Christmas and New Year in St Lucia with work, our hotel was within a beautiful marina. It was here that I met some Superyacht Crew who were taking some time out, relaxing in between charters.
I became friends with some of the crew and after getting to know them and hearing about life on board I just wanted to know more about the industry. It was here that I first thought about working on yachts and by March I decided becoming a yacht stewardess would be my next challenge. Everything I did from then was working towards becoming a yacht stewardess.
What attracted you to the Superyacht Industry?
After my stint behind a desk I knew I wanted a job that allowed me to travel and work at the same time. I though being Cabin Crew was the only answer, that was until I met the Yacht Crew in St Lucia. Customer service has always been a passion of mine so I wanted to be able to combine this with my passion for travel.
I had done it in the air so why not at sea!
Training to become a Yacht Stewardess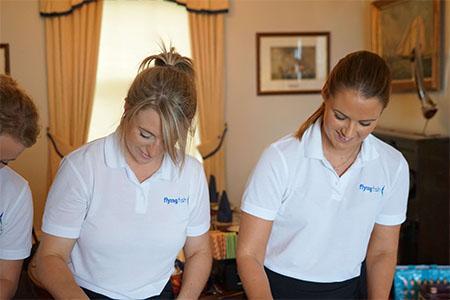 I did a lot of research into the industry and during that research I came across Flying Fish.
I decided to do a two week Stewardess Course as the course included all the qualifications you need, including STCW Basic Training.
I had worked in hospitality and on airlines as a stewardess, but I wanted to learn more about the role of a Yacht Stewardess which is why I signed up.
What was your experience like at Flying Fish?
I loved my time at Flying Fish! The training was so strong, the instructors were all brilliant and the group of people I trained with were amazing! Flying Fish were professional, knowledgeable and know how to make the course fun.
You learn a lot in a short period of time, it's pretty intense but trainers like Mark and Andy made it interesting and fun. We especially loved Angus who took us for VHF Radio, not the most interesting of subjects but actually one of my favourite days due to his hilarious stories!
How easy was it to find work on a superyacht?
I was so lucky as I got offered a job the day after I finished the course. There are lots of jobs online and Flying Fish help you prepare your CV, which is really important to finding a job.
When looking for work you do need to be ready to leave as most jobs want you to start immediately. I applied for a Stewardess job on Facebook, which led to an agency who then put me in touch with a yacht. I had a phone interview with the Chief Stewardess and was offered the job the next day!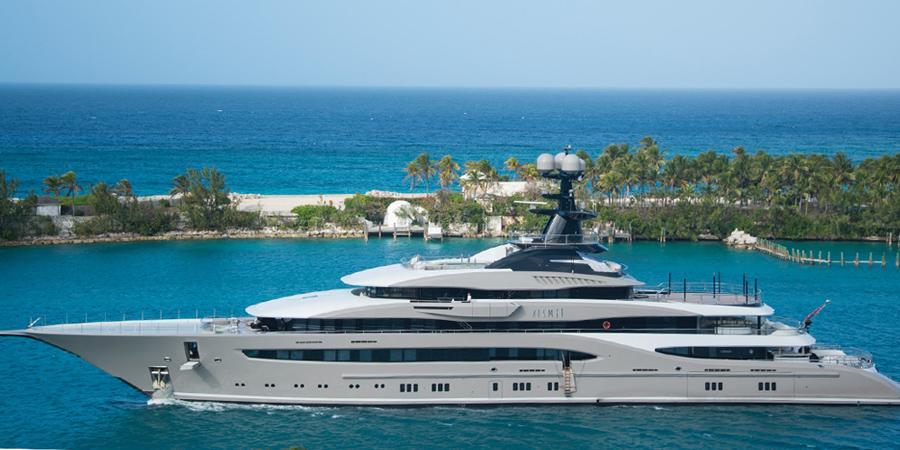 Where are you now?
So, I am now on the South Coast of the UK on a beautiful 80 meter motor yacht, with a crew of 23. It is literally my ideal yacht – I have really landed on my feet! At the moment we are preparing for an Atlantic crossing, we are due to leave in three to four weeks.
We are heading for Florida where the yacht will be based for the winter and we are hoping for a charter or two before Christmas. We are working from 8:00am until 5:00pm Monday to Friday with weekends off, but I know that will change once we arrive in the US.
I have been onboard for a week now, lots of cleaning and laundry and packing up ready for the crossing. I am getting to know the crew who are all brilliant. I know it has only been a week and its been hard work but I am having an amazing time, loving every minute.
I am so glad I made the decision to change career from cabin crew to working on Superyachts. This has been such an amazing experience, and you never know, I may end up in that Marina in St Lucia for Christmas!