Below Deck hit TV screens across the US in 2020.
If you've not seen it, Below Deck is an American reality TV show that follows a Superyacht crew as they live and work aboard a Superyacht.
The show re-surfaced to fame in August 2020 after being made available on Netflix (just in time to keep people entertained while under coronavirus lockdown restrictions). Since then, thousands have been inspired to train for Superyacht jobs and kick-start a career on the ocean as Superyacht Deckhands and Stewardesses!
In fact, one of the most popular questions we're asked by people hoping to take on a Superyacht training course at Flying Fish is how similar working on a Superyacht is to what they've seen on Below Deck.
Our experts (who are both fans of the show and experts in all things yachting) have answered that very question below by sharing the biggest similarities and differences between Below Deck and real-life Superyacht jobs!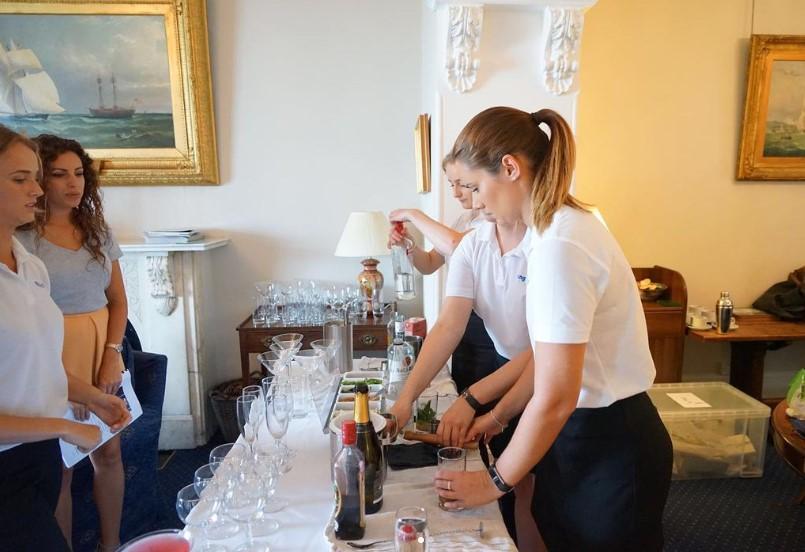 Your questions about the similarities and differences between Below Deck and real-life Superyacht work answered:
1. Are all the job roles on board the same?
Yes! Like Captain Lee Rosbach in Below Deck, there will be a Captain on board the ship, as well as a Bosun such as Kelley Johnson (who you'll report to if you become a Superyacht Deckhand), and a Chief Stewardess like Kate Chastain (who'll be your port of call as a Superyacht Stewardess).
When you first work on board a Superyacht, you'll likely be starting out as a Deckhand (like Rhylee Gerber or James Hough), or a Stewardess (like Elizabeth Frankini), before working your way up the Superyacht crew hierarchy.
However, your actual tasks in these roles will differ to the TV show depending on whether you work on a private or charter yacht, and the size of the yacht (the Below Deck crew work on private vessels of 184 feet/50m). Generally, though the fundamentals of your role will be the same.
For example, as a Deckhand, you'll be responsible for the cleaning and maintenance of the yacht exterior and its toys, and as a Stewardess, you'll be responsible for providing the ultimate holiday experience for your guests.
2. Is the work-hard, play-hard culture the same?
Work wise? Absolutely!
Because your role will be very similar to that of the Below Deck crew, you can expect long working days filled with a variety of tasks and new challenges.
However, it's all part of the fun, and by working hard and proving yourself as a valuable member of the team, you'll be sure to land yourself some amazing future opportunities (think Eddie Lucas rising through the ranks from Deckhand to First Officer by being one of the Captain's most trusted members of staff)!
On the play side… that's down to you!
The crew certainly play hard on Below Deck, enjoying late-night pool parties and other exciting social gatherings during their free time. However, this is strongly influenced by the showrunners because of the need for entertaining content for the show.
When it comes to your own Superyacht experience, you will be under the influence of yourself, your fellow crew and superiors, and will need to make sure that your "play" time doesn't negatively impact your work or any of your colleagues. Other than that, it's up to you how you spend your free time, and the opportunities for partying, exploring and fun are almost endless!
3. Will I get to visit exotic places like the Below Deck crew do?
Yes! Some of the most well-known places that Below Deck was filmed include Australia, Thailand, Europe… none of which are off the charts when you become a Superyacht Deckhand or Stewardess!
For example, our graduates at Flying Fish have visited some incredible places during their Superyacht careers; from Italy to Greece and across the Mediterranean. Before that, they also got to attend our Recruitment Event in Antibes, France.
The best part is, when you have some free time, you can leave the Superyacht to go and explore the different places you dock up at!
4. Are the tips as high?
According to Kate Chastain of Below Deck, the tips they get on the show aren't entirely representative of what you'd receive in real life Superyacht jobs.
While the Below Deck crew often get up to $5,000 a week on their private vessel thanks to the generous tips, they're typically paid around $2,000-$2,500.
In the (more everyday) Superyacht world, it's customary for charter guests to tip the crew, and this usually amounts to 10% of the charter fee. Private European Superyachts don't guarantee these kinds of tips though, with tips usually only paid on charter, so you'll need to push yourself the extra mile if you want a bit of extra cash to splash!
You will of course be very well paid for your work on board the Superyacht, though – as a Deckhand or Stewardess, depending on the size of the yacht, crew etc., you can expect to be paid between €2,000 to €3,500 per month (or £1650.23 to £2887.90 at the time of writing), with an average pay of €2,500.
5. Is every day as drama-fuelled?
More than likely (and hopefully) not! Again, you have to remember that much of Below Deck's appeal is in the drama that happens below deck(!), and these dramas are more often engineered than authentic. In fact, the crew are picked to be on the show more for their entertainment value potential than for their qualifications!
Yes, things on board can become stressful and challenging at times, and accidents can happen, too; but with the right training under your belt, a positive, can-do attitude and a great relationship with the rest of the crew, you'll be able to prevent any dramas happening in the first place – and will also be able to resolve any issues quickly and sensibly should they arise.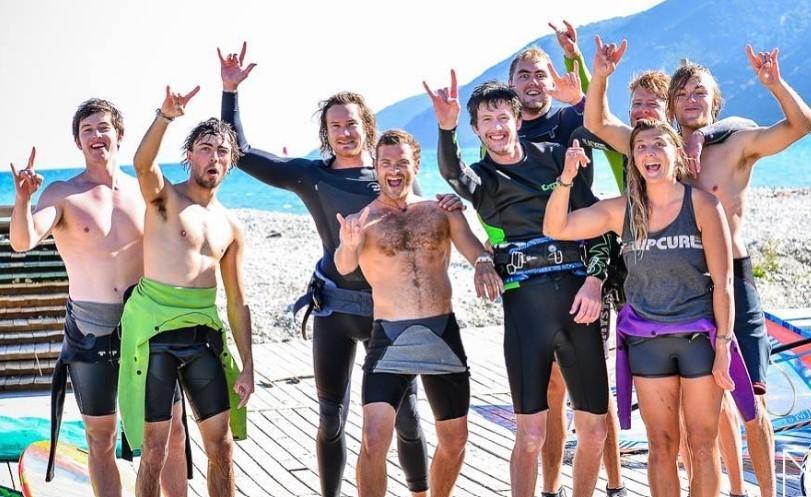 So, do Superyacht jobs really play out like Below Deck?
In short… for the most part, yes!
Ultimately, however, your Superyacht work experience is how you make it; and by proving yourself a hardworking and dedicated crew member, you'll be sure to have as much fun and success from your career on the ocean as those on Below Deck – most likely, even more!
Want to work on a Superyacht like in Below Deck?
While you can get work on a Superyacht with no experience (much like some of the Below Deck cast did), your best bet for hiring success is to complete Superyacht training!
Here at Flying Fish, we offer courses in becoming a Deckhand and becoming a Stewardess that will teach you everything you need to know to have a truly exciting and enjoyable time working on board a Superyacht. Simply follow the links below to find out more and register for our next available course dates.