Yachtmaster Coastal Course
Our Yachtmaster Coastal course takes you from novice sailor to RYA Yachtmaster Coastal in 9 weeks
Overview
The Yachtmaster Coastal Course is the first of three Yachtmaster Training Courses delivered by Flying Fish, all designed to take a novice sailor through a structured training programme to RYA Yachtmaster Coastal. The Yachtmaster Coastal Course is for crew or skippers who want to venture out of sheltered waters and explore further afield.
Why Yachtmaster Coastal?
Yachtmaster Coastal is the entry-level certificate into the commercial world. Customers choose to complete Yachtmaster Coastal if the intention is to work in Coastal waters no further than 20 miles from a safe haven. Yachtmaster Coastal is a shorter course and requires fewer sea miles (800) than the Yachtmaster Offshore (2,500 miles).
The Yachtmaster Coastal course is the preferred option for customers who do not intend to work as professional skipper but would like to consolidate what has been learned.
Course Overview
The Yachtmaster Coastal Course is divided between live-aboard passages and shore-based day sailing or theory classes. 
You start with Dingy sailing to home wind awareness and key sailing skills before moving onto the yachts to put those skills into practice. You will complete a few weeks in Sydney harbour and a week of Day Skipper Theory, First Aid, and marine radio and powerboat level 2. You are then back on our 40.7s, perfecting the basic skills before going on a short offshore passage offshore to learn how to skipper a yacht offshore. 
We mix in a two-day, learn-to-race package to understand how to use spinnakers and the art of yacht racing.
We have a great fleet of boats, dinghies, and RIBs for you to use. Arctos, the flagship of our Sydney fleet, is loved by all.

Why Train in Australia?
Sydney has so much to offer when it comes to sailing. You have the stunning Sydney harbour, warm water, and plenty of sunshine, plus Australia has some of the best sailing conditions in the world. The East Coast of Australia is a perfect destination for long offshore passages; you will find yourself sailing from Sydney up and down the beautiful East Coast to some amazing destinations.
Many customers chill on the beach or enjoy Sydney's hospitality when not sailing. Weekends are usually free, but customers are encouraged to join the local yacht racing scene with yacht owners at Middle Harbour Yacht Club.
Key facts
The Yachtmaster Coastal Certificate is the starting point for a career at sea. The qualification allows you to skipper a yacht up to 24m to 20 miles from a safe haven.
If working as a professional is your choice, we recommend adding STCW Basic Safety Training.  STCW Basic Safety Training is the standard for professional skipper and crew.
We would advise all customers to complete the ENG1 medical before enrolling on this course. The ENG1 Medical is a requirement for commercial endorsement. Without it, you cannot work as a professional skipper.
Once qualified as a Yachtmaster Coastal, you must apply for commercial endorsement through the RYA.
Unless you are an Australian or New Zealand resident, then you will need a visa to travel to Australia. You can apply for most visas online. The application process is quick and easy. Please click here for more information on what visa to apply for.
Flying Fish can provide accommodation in one of our crew houses, located in the heart of Manly. The accommodation is a stone throw from the beach and 15 minutes by road from the training centre at Middle Harbour Yacht Club. The accommodation is self-catering and a popular choice for customers who want to stay on the beach! For more details on our accommodation in Manly then click here.
All publications, meals when onboard and safety equipment
Approx 900 sea miles
RYA Competent Crew
RYA Day Skipper Practical
RYA Day Skipper Shorebased Theory
RYA Powerboat Level 2
TCP Marine First Aid
RYA Diesel Engine certificate
Basic Yacht Maintenance
RYA Dinghy Level 1 or 2
ACMA VHF/HF GMDSS Radio Course
RYA Yachtmaster shore-based
RYA Coastal Skipper Practical
RYA Yachtmaster Coastal exam (sail)
Please note Yachtmaster exam fees are not included: a fee of approximately $465 is payable to the RYA examiner for Yachtmaster Coastal exam.
This course is designed for newcomers to sailing and for anyone with previous experience who would like to recap basic skills in a superb sailing environment.
All seafarers applying for certification as Yachtmaster and Deck Officers need full colour vision. You must be 18 years or older to train with Flying Fish in Australia.
All students are required to secure travel insurance for the duration of their course.
Also, we recommend you have your ENG 1 medical before you join our course.
The course programme is made up of on-water training and classroom-based theory courses, spread over 8 weeks.
Week 1 – Dinghy Level 1 and Level 2 (2 days) and RYA Powerboat Level 2 (2 days)
Week 2 – RYA Competent Crew (5 days liveaboard)
Week 3 – RYA Day Skipper Theory (5 days shore-based)
Week 4 – RYA Day Skipper Practical (5 days liveaboard)
Week 5 –  Racing and Spinnaker (2days)/ Basic Yacht Maintenance (3 days)
Week 6 –  RYA Coastal Skipper (5 days liveaboard)
Week 7 – RYA Yachtmaster Theory (5 days shore-based)
Week 8 – Yachtmaster Coastal practical skills week (5 days liveaboard)
Week 9 – Yachtmaster Coastal Prep and exam week (5 days liveaboard)
What our previous customers have to say
What an absolute honour and pleasure it was being a part of Flying Fish family for the 2 weeks I completed with them! From the professional, helpful and attentive staff to fun, laughter and memories.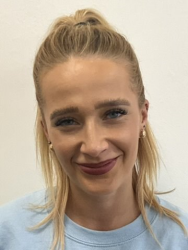 Monika B
Staff are amazing and so kind! Great course and great accommodation. Lovely location and an all round great friendly atmosphere.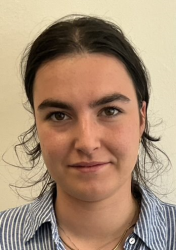 Ossia M
Book Yachtmaster Coastal Course today!
Our Yachtmaster Coastal course takes you from novice sailor to RYA Yachtmaster Coastal in 9 weeks
Still not sure?
From training to career advise we'll be happy to sit down and give you the guidance you need!
If you are looking to enter the Yachting Industry as a professional skipper then consider the Yachtmaster Offshore or Ocean Course.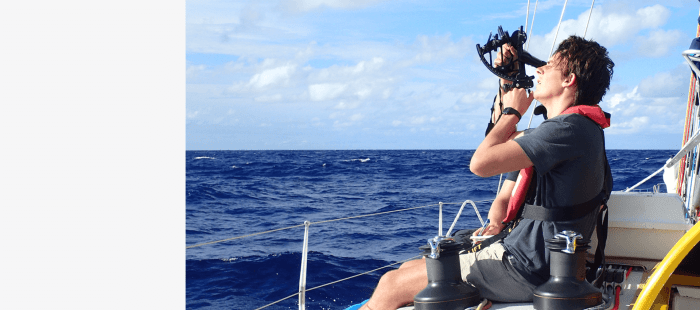 Our Yachtmaster Ocean Course takes you from beginner to Yachtmaster Ocean in 16 weeks.