At the time of writing, it's May 2022…
…Which means that we're about to dive full swing into the summer Superyacht season!
If you're a newly qualified Superyacht Deckhand or Stewardess, this is a really exciting time. Your yacht is about to fill up with a range of exciting guests, and you'll be getting hands on with a whole variety of tasks – all of which you'll have been prepared for in your Superyacht training course!
Alongside the excitement, however, there are going to be a few challenges, too; this time of year is perhaps the busiest of all in Superyacht industry jobs (which will be further exacerbated by the fact that, thanks to the pandemic, many people haven't had the chance to go yachting for the last couple of years), and although you're bound to have lots of fun, there will be times where you might feel a little overwhelmed.
Not to worry, though – we've shared our top tips and advice for making sure you not only survive the season, but thrive in it, too!
5 tips to take to successfully survive (and thrive in) the Superyacht summer season:
1. Consider taking on additional training if possible before you start
As mentioned above, you'll have learned all you need to carry out your Superyacht Deckhand/Stewardess duties to the best of your ability during your training.
However, as this season is set to be very busy, you might be required to help out in some other unexpected areas, too!
This is where taking on additional training comes in (if you have the time); for example, as a Deckhand, you could complete the Superyacht Interior course (Course) so that you can efficiently help the Stewardess team out without the added stress of having minimal experience.
This proficiency and demonstration of your willingness to keep learning will also put you in good stead for promotions and career progressions within Superyacht industry jobs in the seasons to come!
2. Get plenty of rest where you can
It's no secret that working on a Superyacht can involve long and arduous hours, and during the summer season especially, your time off will be limited; this means it's all the more important that you make the most of your free time where possible to rest.
Get plenty of sleep, take the time to chill out with your crewmates when the opportunity arises, and if you get a spare moment between tasks, try doing a few quick relaxation exercises. This will all help you to feel revitalised and ready to take on whatever comes next!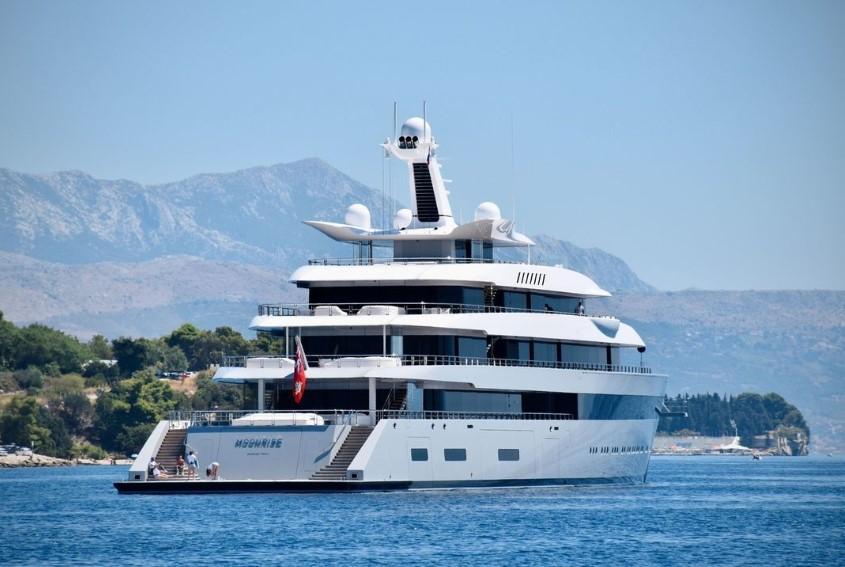 3. Drink lots of water!
This might sound obvious, but you can guarantee that wherever your Superyacht goes this summer, it's going to be warm – and because you'll be out in the sun cleaning the boat or rushing in and out of the kitchen for several hours in the day serving guests, you'll be even more likely to get thirsty, fast.
It's all too easy to forget to stay dehydrated, especially when you're being run off your feet. Set yourself a timer on your watch to remind you to drink water every half an hour or so to prevent you becoming unwell. It'll help keep your energy up, too!
4. Stay positive and optimistic
Working on a Superyacht is great fun, but there will be days where you feel beaten or tired, or something goes wrong. The key here is to not let these occasions get you down, and to adopt a positive attitude!
For example, if you're picked up for not completing specific maintenance work to the expected standard, or a guest makes a complaint about your service, keep your head held high, apologise for the mistake, and ask what you can do to improve for next time.
A positive attitude is also one of the things that your superiors will be looking for while you're working on board, and will put you in line for career progression opportunities and pay rises for future yachting seasons.
5. Ask for help when you need it
Often, asking for help is the last thing we want to do; especially as someone working on a Superyacht. Everyone is busy, not just you, and you might feel guilty about wanting to ask for assistance.
If you do need help though, it's far better to ask for it than not! You don't want to risk something going wrong – for example, dropping a large pile of plates that would have been better divided between two people, or something more serious!
Remember: working on a Superyacht means working as part of a team, and that doesn't just mean you offering to help others (which you should absolutely do when you can); it means that your fellow teammates are there to help you, too!
Worst case scenario, the person you ask might be too busy themselves to help you right now, but they might be able to point you in the right direction.
Follow all the tips above, and you'll have everything you need to enjoy a truly successful summer Superyacht season!
If you'd like to learn more about Superyacht industry jobs, be sure to download our free guide. It also shares additional tips and advice on how to make the best of your career on the ocean!