However, the work really begins once you step on that Superyacht for the first time as a qualified crew member!
As you'll have learned during your training, being a Superyacht Deckhand requires a lot of physical and mental resilience, and there'll be a lot of tasks throughout the day (and often the evening) to keep you busy.
However, if you prove yourself to your superiors to be a hardworking and dedicated member of the Superyacht crew, you'll set yourself up for a fantastic experience, and even find yourself with opportunities to move up the career ladder!
The question is, what can you do to really impress your Superyacht crew superiors? Read on to discover our top Superyacht Deckhand tips…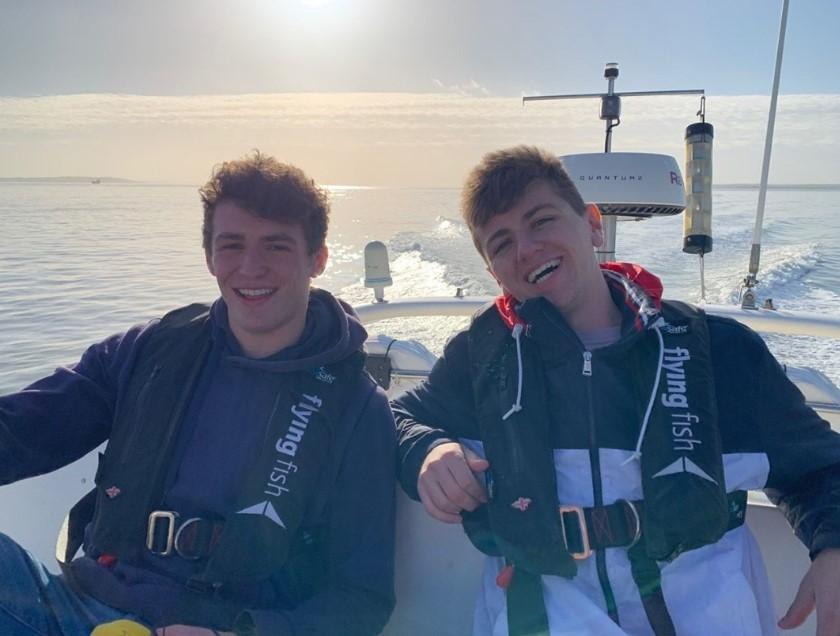 5 Superyacht Deckhand tips to impress your crew superiors:
1. Get to know everyone on board
Your fellow Superyacht crew – whether your superiors or your contemporaries – will become like your family when you work on board a Superyacht. After all, you'll be living, working and socialising together 24/7!
It's therefore important that you do your best to get to know everyone well; their likes and dislikes, hobbies and interests, strengths and challenges… and of course, what their role is on board the yacht.
This way, you'll not only build happy and enjoyable relationships with all your fellow crew members, but you'll be able to fully help and support them in their roles as well as fulfilling your own duties.
If your Superyacht crew superiors see that all your fellow crew members like you, respect you and turn to you in times of need, then they'll most certainly see you as a great asset to the crew!
2. Be the first to offer a helping hand
As we said above, as a Superyacht Deckhand, you'll have a lot of duties of your own to carry out. However, there will be times where other crew members – either from your own team, or one of the others on board – may need support.
For example, if the Superyacht restaurant is especially busy one evening, the Chief Stewardess might ask for volunteers to help serve guests at dinner.
In a scenario like this, make sure you're the first to volunteer! It shows that you are proactive, have a strong work ethic and are a great team player, and is therefore sure to impress your superiors.
3. Adopt a positive, can-do attitude
Working as a Superyacht Deckhand is great fun – but there are times where your tasks will be especially tiring, the hours will be longer (for example, during the busy summer season) or things might go wrong.
In these scenarios, it's understandable that you might want to give up entirely. However, the best thing you can do to impress your superiors – and have a better time of the harder days – is to get up, dust yourself off, and re-approach the problem or task at hand with a positive, can-do attitude. What better way to impress your Superyacht crew superiors than to prevail in the face of adversity?
Additional tip: If things are really tough, don't be afraid to ask for help – if you follow the advice above and offer a helping hand where possible, your crewmates will be far more willing to do the same for you in return.
4. Be honest and take responsibility if something goes wrong
We all make mistakes, and Superyacht Deckhands are no exception.
Whether you miss a spot on the window you were asked to clean, oversleep and are late for work or Superyacht property is broken/damaged under your supervision, the best thing you can do is be honest about your mistakes to your superiors, apologise, take full responsibility, and explain how you will prevent something similar from happening in the future.
By demonstrating that you can take responsibility and learn from your mistakes, you'll put yourself in a far more positive light than if you try to cover up your errors!
5. Always be learning and upskilling
You may have completed your Superyacht Deckhand training and have a job secured, but if you really want to impress your superiors, you should keep on upskilling and learning!
This way, you'll not only be able to complete your tasks to a high standard and in good time, but you'll also be able to find new ways of doing things that make the lives of your fellow crew members easier and be able to offer a helping hand with even more jobs on board.
For example, you could take on a Windsurfing Instructor Fast-Track course and find yourself spending days out on the water windsurfing with the Superyacht guests, or complete the Superyacht Interior course to pick up handy Steward skills, such as barista training, wine appreciation and cocktail making or food safety.
The more skilled you can show yourself to be, the more you'll impress your Superyacht crew superiors – and the further to the front of the promotion queue you'll get!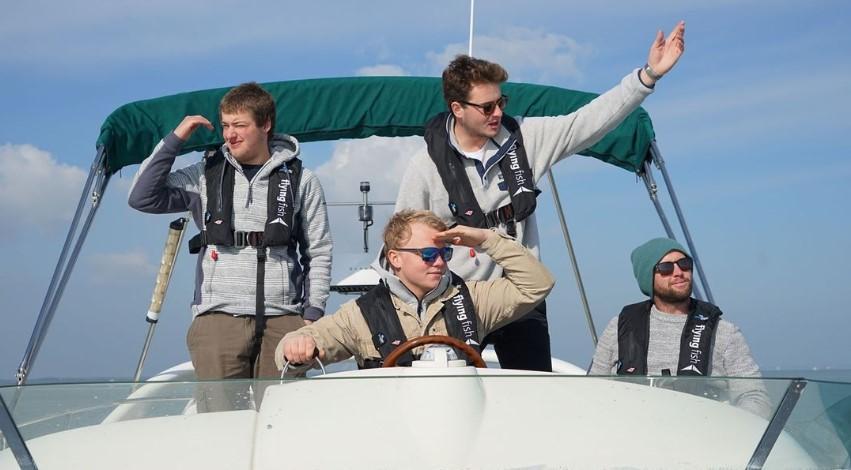 Hopefully these Superyacht Deckhand tips prove useful as you launch your career on the ocean!
Not had any Superyacht Deckhand training yet? No need to worry – our Superyacht Deckhand course covers everything you'll need to get your career on the ocean off to the best start! You can find out more about what it entails and how to apply by following the link below.
If you have completed your training, however, and would like to take on more learning opportunities, or if you'd like some support finding your first job on board a Superyacht, be sure to get in touch – our team will be more than happy to help!