One of the most common questions we're asked at Flying Fish is whether women can work in Superyacht Deckhand jobs.
We're (sadly) never too surprised by the question; if you've watched Below Deck, you may have noticed that the Superyacht Deckhands on board the yachts are typically male, while the Superyacht Stewardess role is usually carried out by women.
This seems to be very much the case on our courses here at Flying Fish, too; most of our Superyacht Deckhand trainees are male, and the majority of our Superyacht Stewardess students are female.
However, that's certainly not to say that women can't be Superyacht Deckhands!
In fact, in the US, 10.7% of all Deckhands are women, – and we see plenty of women applying to complete our Superyacht Deckhand training course at Flying Fish!
So, in short, the answer is…
Although it's not common for women to work in Superyacht Deckhand jobs, it is possible – moreover, we'd highly encourage it!
If you're a woman and thinking about becoming a Superyacht Deckhand, there are plenty of things you can do to ensure you have a successful and enjoyable Deckhand career – some of which we've shared below…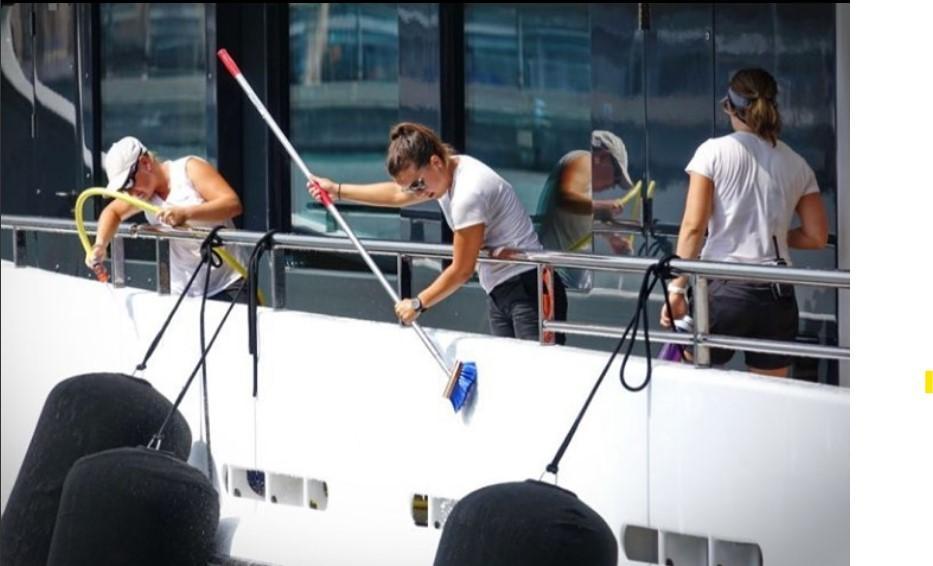 Here are 4 ways to succeed as a female Superyacht Deckhand:
1. Take care of your physical and mental health
Unfortunately, one of the biggest misconceptions that means women don't often train to become a Deckhand is that they aren't physically strong enough to manage the practical aspects of the role.
Indeed, Superyacht Deckhand jobs are very physical, and require a good level of fitness and strength to perform your duties to the best of your ability – but by taking care of your physical health, including embracing a good diet (easy enough with the Superyacht Chef serving your daily meals!) and taking plenty of exercise, you'll be on to a winner!
It's worth noting that the role can also be mentally taxing; the hours are long and often unsociable, and it can also be frustrating to be mistaken as a Stewardess (which happens all too often)!
However, there're lots of ways you can take care of your mental wellbeing as a female Deckhand, too; from getting plenty of rest where you can and building positive, supportive relationships with fellow crew members.
There are also some great communities out there that you can get involved in where female Superyacht Deckhands provide support for each other with tips and advice, such as Girls on Deck!
2. Adopt a positive, can-do attitude
Two of the most sought-out and desirable traits in a Superyacht Deckhand is a positive attitude, and a strong work ethic.
The key here is to get truly stuck in; be the first to volunteer your services wherever they may be needed – including in the Stewardess department, should the team require an extra pair of hands – and carry out your daily tasks with a smile and the willingness to always be doing more, and doing better.
This can-do attitude and positive outlook is sure to get noticed by other, more senior members of the crew, and will not only boost overall team morale, but put you at forefront of mind for future opportunities – you could even find yourself progressing to become a Bosun, or even a Captain one day!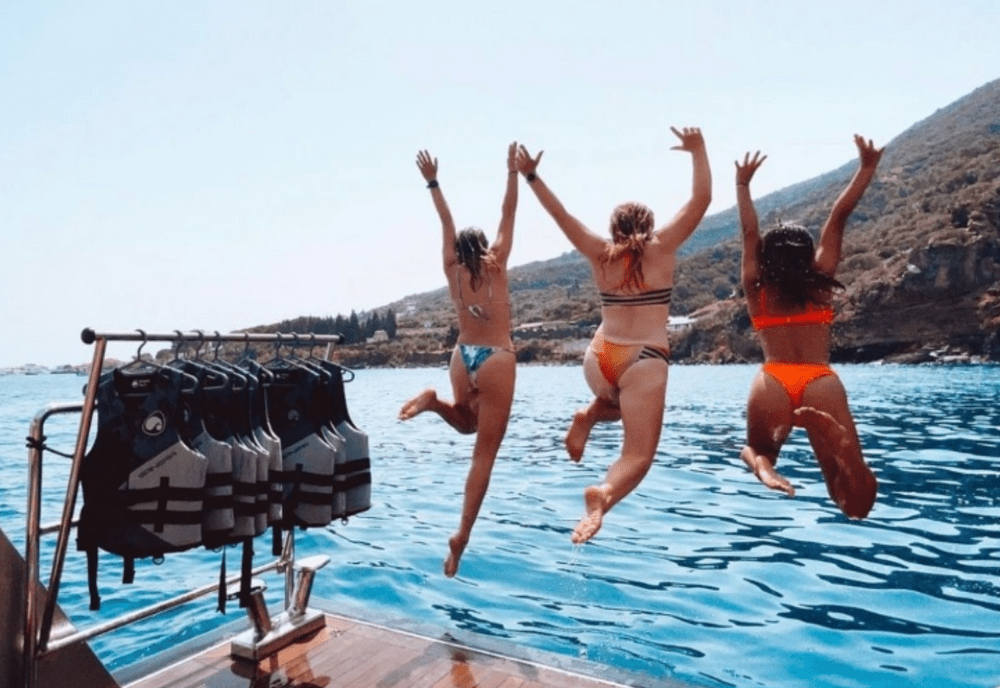 3. Always be learning and growing
Your learning as a Deckhand doesn't end once you've completed your training; in fact, the first year as a qualified Deckhand is your greatest learning opportunity yet!
Pay close attention to what you're asked to do in your role, and try to build upon the skills you learned as part of your Superyacht Deckhand training. Always ask if there's something else you can be doing or learning!
To push the boat out even further, you could take on additional training courses. For example, as a Deckhand, you'll be asked to assist with certain watersports and the care of toys, so you might find it helpful to complete a watersports instructor course.
Again, this will increase your desirability and opportunities for career progression.
4. Build a strong team and family dynamic with your fellow crew members
When you take on Superyacht Deckhand jobs, you'll not only be working alongside your fellow Deckhands and other members of the crew, but living with them 24/7!
It's therefore really important that you build a positive relationship with your crewmates so that you can not only work effectively together but have an enjoyable time, too!
Additional tip: If there's another female Deckhand on board, be sure to buddy up; you'll find the support especially helpful!
It all starts with completing our Superyacht Deckhand course here at Flying Fish!
We'd be delighted to welcome you to our classroom and onboard our yachts to give you all the know-how and skills to pursue a truly successful and memorable career on the ocean.
Simply follow the link below to register for one of our courses today, or get in touch to discuss our courses in more detail…