A Deckhand is a vital member of the yacht crew, who (among other tasks) is in charge of looking after the exterior of the boat.
A Junior Deckhand is generally an entry level position and it is likely to be your first role on board a Superyacht.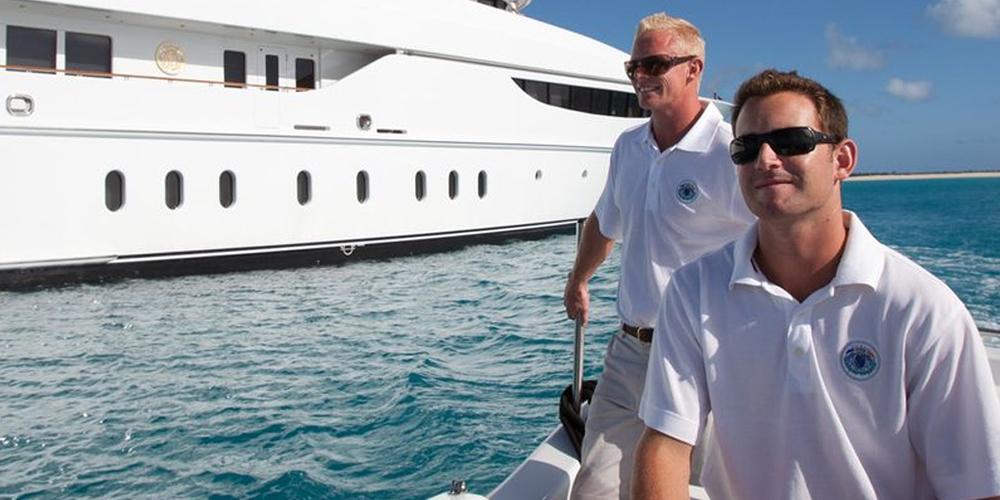 How much do you make as a Deckhand?
A Junior Deckhand salary will start from around €2,000 per month. A Deckhand with more experience could expect a salary of €2,500+ per month.
There are several factors determining a Deckhand's salary including past experience, qualifications and extra skills.
Having qualifications such a Dinghy Instructor or Divemaster could make you more employable, especially on bigger yachts where they tend to have a lot of toys for the guests to play on. If you can provide an extra service, take guests for a dive as an example, may increase your overall salary.
Handyman and trade jobs can be incredibly useful too, so if you are a Mechanic, Carpenter, Electrician or Engineer and can demonstrate how your skills can be used on the yacht, then you may be able to negotiate a higher salary.
A Deckhands salary also depends on whether the Superyacht is chartered or privately owned. If you end up working on a charter yacht you are likely to receive tip. The tip is usually 10% of the overall charter fee, split equally between the crew.
If you work on a private yacht you may get 'tipped' or a bonus every 6 months by the owner. Also, if you work on a private yacht you will generally receive a higher basic income.
Remember, like many jobs your salary is reflective of the hard work you are expected to do. If you have friends who already work on yachts their Facebook pictures may seem like it's all fun in the sunshine (sometimes it is), but there is a lot of hard work and long hours behind the scenes.
For all salaries on board a yacht – see our Superyacht Salary Guide.
What does a Deckhand do?
The job description of a Deckhand is to maintain the exterior of the yacht. Like a Yacht Stewardess your duties can vary on board and your daily tasks may change all the time.
As a Junior Deckhand, you will be expected to have the same skills and attitude as a Deckhand, you just have less experience. Deckhands and Senior Deckhands will have worked on larger boats for a number of years, and may have to manage the Junior Deckhands.
Daily tasks can include; wash-downs, polishing, varnishing, teak cleaning, sanding, painting and general maintenance. You may be asked to drive or assist on the yacht tenders.
Depending on the size of the yacht, you may be part of a team of Deckhands, or you could be the only one. Your daily tasks are likely to be given to you by the Bosun or First Officer.
During busy times you may even help other departments, for example, the Stewardesses may need a hand to prepare for guests or the arrival of the owners. So your tasks could even include arranging tables or serving meals.
Deckhands are expected to have some knowledge of how a boat operates and experience in navigation, VHF radio and engine maintenance. This knowledge is often demonstrated through the qualifications you can gain through various courses.
One route many people go down who want to start working on Superyachts is to complete a dedicated Deckhand Course. On these courses you will get all the necessary certificates and qualifications, which will put you in a beneficial position when applying for your first yacht crew job.
What qualifications do you need to be a Deckhand?
Alongside an ENG1 medical, an STCW Basic Safety Training certificate is needed to work on a commercial vessel. Other qualifications that are great for working on a yacht include:
Superyacht Deckhand Certificate
MCA Proficiency in Designated Security Duties (PDSD)
RYA Powerboat Level 2
RYA Personal Watercraft Course (PWC)
RYA VHF Radio
RYA Radar Course
RYA Diesel Engine Maintenance
If you are interested in becoming a Deckhand on a superyacht, Flying Fish run Deckhand Courses throughout the year.