If you're reading this blog, then it's probably safe to assume that you're thinking seriously about working on board a Superyacht as a Stewardess!

Whether that's because you're looking for a fun and rewarding way to spend your gap year or because you're aiming to fulfil your dreams of having a career on the ocean, becoming a Superyacht Stewardess is a truly fantastic path to take – as we're sure the graduates from our Superyacht Stewardess training courses at Flying Fish will agree!
However, before you get started, there are some things you'll need to keep in mind so that you can be sure to have the best time in the role – all of which we've shared below…
6 things you should know about being a Superyacht Stewardess:
1. It's one of (if not, the) most rewarding jobs in the world!
To kick off, being a Superyacht Stewardess is rewarding on a whole range of levels. For starters, the salary is fantastic (you could be earning anywhere between €2,000 to €3,500 per month – £1650.23 to £2887.90, at time of writing – depending on the size of the yacht you work on).
You'll also have the chance to travel to some incredible places around the world – without needing to pay for room and board!
What's more, you'll get to meet and make friends with other awesome Stewardesses and crew members along the way – in fact, many Stewardesses become friends for life after working on board a yacht together!

2. … but it can be hard work!
It can't be denied that working as a Superyacht Stewardess takes a lot of energy and patience. The role takes hospitality to a whole new level, requiring you to cater for the needs of guests on the Superyacht in a variety of different ways.
As a general overview, the roles in the Stew department include Laundry, Service and Housekeeping, and depending on the size of the yacht you're working on, you could be focused on one department, or get stuck in to all three at once.
Your working day will typically begin at 8:00am and won't finish until 6:00pm (or later, depending on when guests are on board), and in that time, you'll be tapping into a range of different skills, such as multitasking, communication, customer service and problem solving.
In short, the work can be physically, mentally (and sometimes emotionally) challenging. However, as any of our graduate Stewardesses will tell you at Flying Fish, the effort it is absolutely worth the rewards!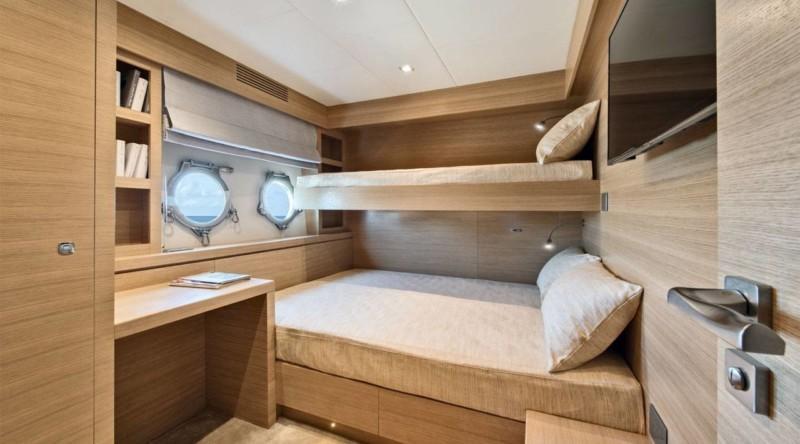 3. You'll be spending a long time away from home
This might sound obvious, but amid all the excitement of the Stewardess job, the fact that you could spending months at a time away from home is something that can be quite easily forgotten about.
The Superyacht will not only become your office, but also your home. You'll stay on board at night, sharing a cabin with the other Stewardesses. Most (if not all) yachts will have WiFi on board though, so you'll be able to catch up with family and friends at home during your free time.

Speaking of family… your fellow crew members will be filling in that spot too while you're on board! Which is one of the many reasons it's so important that you all work together as a team, as it means you'll also gel well when you spend time together socially.
4. You'll never stop learning
One of the best things about working as a Superyacht Stewardess is that you'll learn something new every day – whether that's a quicker and more efficient way of cleaning a guest's bedroom to a brand-new cocktail recipe!
The best part is that this learning, coupled with a positive attitude, will really see your career on the ocean really take off – for example, you might find yourself promoted to Chief Stewardess after a couple of years, and who knows, even Purser or Captain after that!
5. Presentation, attention to detail and proactivity are your keys to success
There are lots of different things you can do to make your time as a Superyacht Stewardess successful, but these three things are particularly important to remember!
It's essential that you are always well-presented on the yacht, as this can leave a lasting impression on the guests. Make sure your uniform is always clean and ironed, and that you take care of your physical health, hygiene and appearance as well as you can (a great smile always helps)!
Attention to detail is also critical for this lasting impression; some guests will be more scrutinous than others; a perfectly cleaned room or a beautifully arranged vase of flowers could mean the difference between a good and a great day for your guests, so be sure that you leave no stone unturned in every task you complete.
Being reactive of your guests' needs is always good, but to be proactive is even better, as it will ensure guests feel truly cared for – and it will make you look great, too!
For example, if you spot that a certain guest requests a specific drink at a similar time of day throughout their time on the yacht, be there ready with it at the usual time to save them asking.
In short, it's the little things that can make the biggest difference!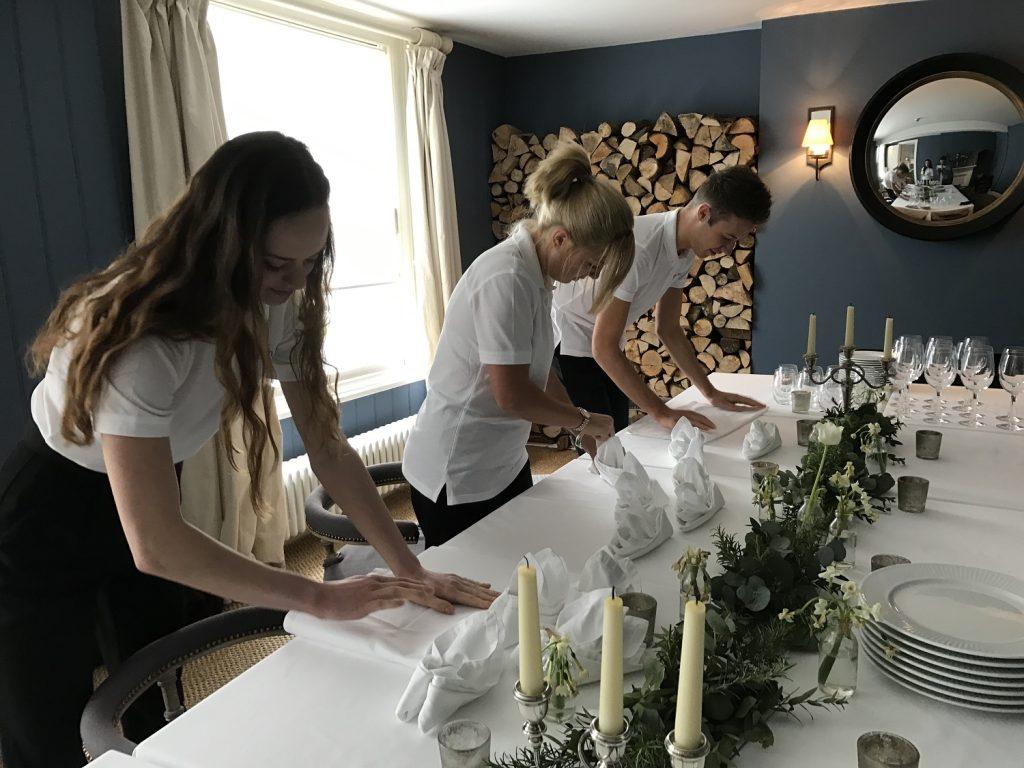 6. Training is the absolute best way to prepare!
While you can work on a Superyacht with no experience, Superyacht Stewardess training courses will teach you everything you need to know and provide you with the skills you need be the best Stewardess you can be, and have an awesome time doing it, too!
So, with that said…

Ready to start your Superyacht Stewardess training?

If you think you've got what it takes to become a Superyacht Stewardess, the next step is to start your training!
Our Superyacht Stewardess training courses include modules on STCW Basic Safety Training, Superyacht Interior, barista training, wine appreciation and cocktail mixing courses, flower arranging and more to ensure that you have everything you need to enjoy your role from the moment you step on board the yacht!