There are few jobs more satisfying and rewarding than that of a Superyacht Stewardess!
From getting to spend your days in the sunshine out at sea with other amazing crew members to being able to enjoy delicious meals (and gain a fantastic salary on top!), Superyacht Stewardess jobs will certainly leave you wanting for nothing.
However, in order to really succeed at being a Stewardess – and therefore get the best experience out of the job possible – there are a few important skills you'll need under your belt!
Read on to discover what these are…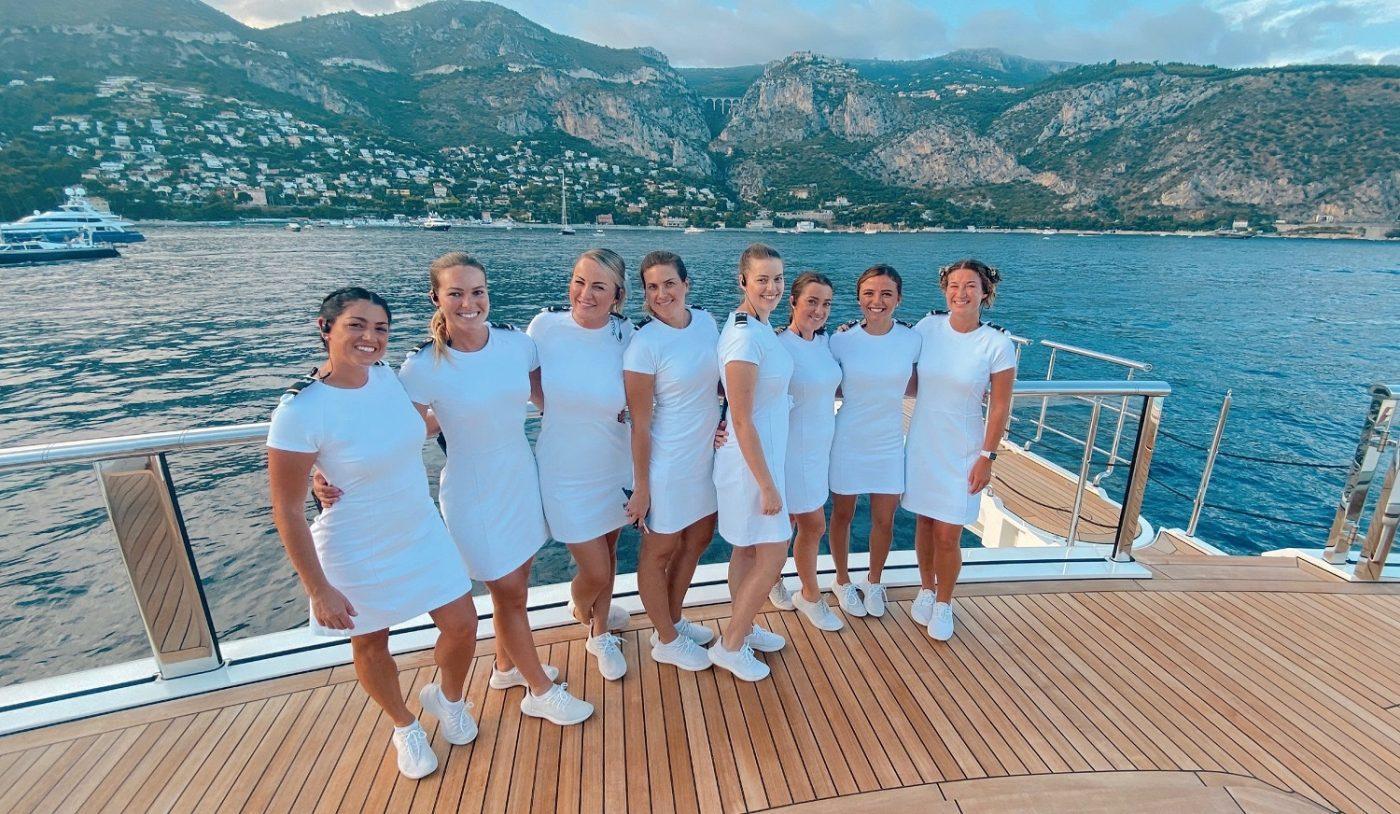 7 skills you'll need to succeed as a Superyacht Stewardess:
1. Customer service
Perhaps the most obvious but most stand-out skill you'll need to succeed in Superyacht Stewardess jobs is customer service.
From the moment you leave your cabin in the morning to the second you turn in for the night (and sometimes in between), you'll be kept busy ensuring that your guests aboard the Superyacht have everything they need, and are enjoying as much of their time as possible.
This means being empathetic towards your guest's needs, being able to talk in a positive way (even when things go wrong), being patient, being able to communicate with guests effectively, and wearing your best smile around the clock!
Remember: You'll be living on board the boat alongside your guests for the duration of their stay, and (depending on the size of the Stewardess team) your face and actions will be very easy to recall – so it's important that you get this right!
2. Being a team player
As a Superyacht Stewardess, you'll likely be working as part of a team of Stewardesses, and reporting to a Chief Stewardess. The size of your team will depend on the size of the Superyacht you're working on; so, you may very well find yourself Stewardess-ing alongside the same people for days at a time.
You may also be asked to help out in other departments – for example, supporting the Deckhands with mooring the yacht or scrubbing the decks.
Whoever you end up working with, and on whatever task, in order for everything to remain ship-shape, you'll need to be a good team player.
This essentially means ensuring that you use your skills to not only succeed in your own work, but in helping others to achieve their goals, too – especially as you'll be with your fellow crew members 24/7!
3. Communication skills
Good communication skills are essential in any role, but particularly to become a successful Superyacht Stewardess – and not just with your guests, but with the rest of the crew!
In fact, you'll need to keep all crew members informed of what's going on at all times, both in person and over the radio, so that everyone else can perform their duties correctly and – most importantly – safely.
For example, if a guest shares with you at dinner time that they have a specific allergy, you must be able to communicate this properly to the Superyacht kitchens and chef to ensure there's no cross-contamination.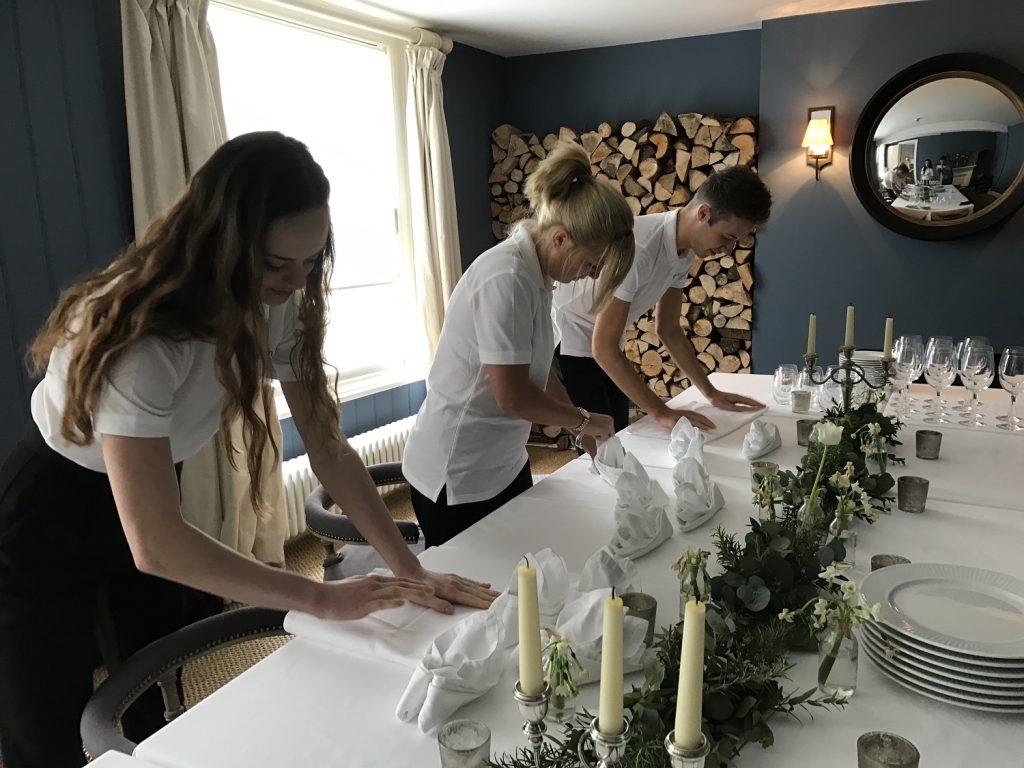 4. Problem solving
Try as you might, there will be days where things don't quite go according to plan. Plates are dropped, pillows go missing… and as a Stewardess, it's up to you to try and find a way to turn things around!
This is where problem solving skills will be your best ally, enabling you to quickly understand and resolve any issues you come across before they escalate, whilst maintaining your composure and keeping guests on the Superyacht happy.
5. Flexibility and time management
Stewardess Superyacht jobs are highly varied – one minute you could be changing bedding in a guest's cabin, the next serving drinks above deck, then suddenly back downstairs mopping up a spill!
Not only that but, as mentioned above, you may be asked to support other departments on board the yacht.
To avoid becoming overwhelmed by this, you'll need to have strong time management skills and be as flexible as possible so that you can ensure you complete your tasks to a high standard, and quickly.
6. Attention to detail
As the saying goes "it's the little things that count," and nothing could be truer for your yacht guests! Anything from a dusty sink to a spillage in the hallway can turn your guests' day and overall Superyacht experience from good to bad in an instant.
Equally, going that extra mile to make your guests feel truly special can take their experience from good to great!
As a Stewardess, you'll therefore need to keep this in mind at all times, ensuring that everything from your detail cleaning of the guests' cabins to the tidiness of your uniform is on point.
7. Staying positive!
Superyacht Stewardess jobs are tons are fun, but can involve long working hours and challenging shifts. However, it's really important that you remain positive so you can ensure that your guests have the best possible experience while they're on board!
This isn't just about you on your own, though; staying positive also means injecting optimism into other members of the crew, and keeping everyone motivated so that this fantastic experience can be felt across the yacht!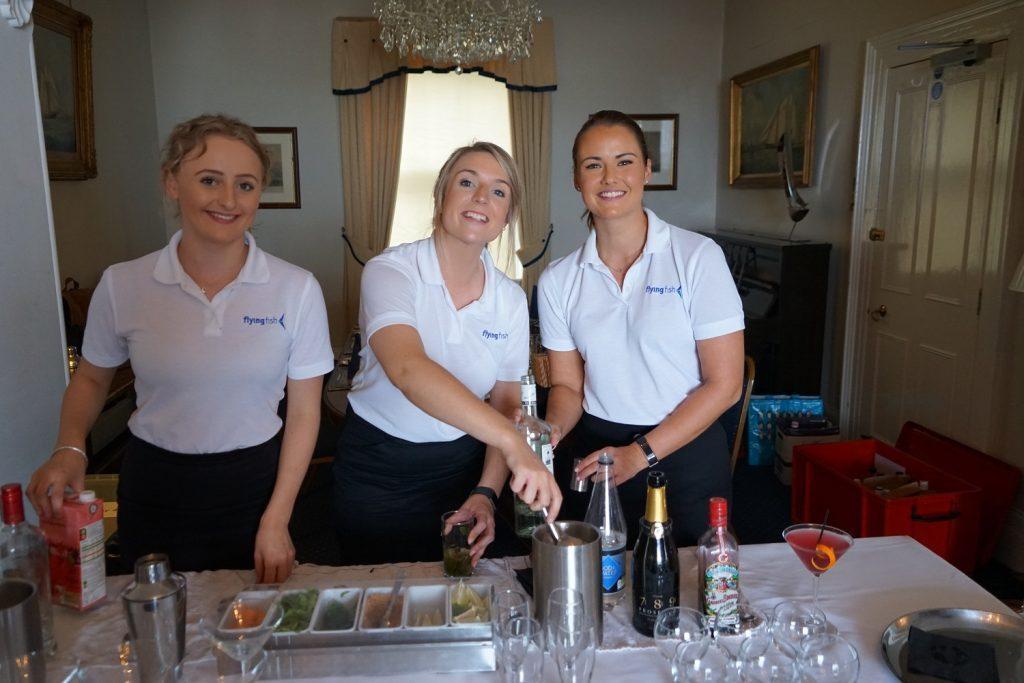 How can you gain these skills? 
This blog has shared a pretty long list of skills that you'll need to succeed in Superyacht Stewardess jobs, and might appear quite overwhelming at first! It's very likely though that you'll have picked up a lot of the above skills from any work experience or volunteering you've completed in the past.
If not, however, not to worry; your Superyacht Stewardess training will help you gain the rest, and prepare you for what is sure to be a wonderful and rewarding experience working as a Superyacht Stewardess!
In fact, as part of our training course, you'll receive specialist customer service training, Superyacht interior training, guidance on how to use the radio for communications, and much more.
So, with that all said… ready to gain the skills you need to succeed in your Stewardess career?