Planning on taking a gap year before starting university or your career?
If so, working on a Superyacht as a Deckhand or Stewardess is undoubtedly the best way to spend it!
Of course we may be a little biased here at Flying Fish (Superyacht training is, after all, what we do!), but in reality, working on a Superyacht covers a lot of different gap year "bases" (from travel to saving money and beyond), and will prepare you for your future, whatever it may be, in so many ways that you might not initially realise!
So, what does working on a Superyacht actually entail?
In short, as a Superyacht Deckhand, your job will be to maintain the exterior of the yacht and its toys, as well as driving the yacht's tenders.
As a Stewardess, you'll be responsible for taking care of the guests on board the Superyacht and giving them a five-star experience.
If you've ever watched the reality TV show Below Deck, you'll essentially be doing something very similar to what the main cast do!
Still not convinced working on a Superyacht is the best way to spend your gap year? Read on…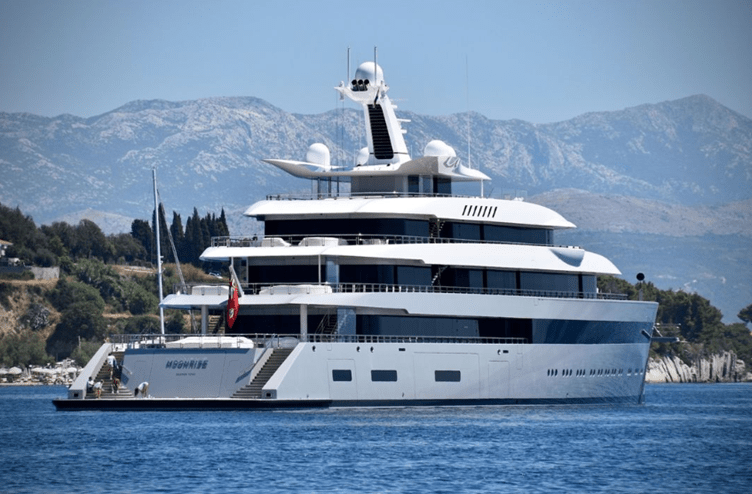 7 indisputable reasons to work on a yacht in your gap year
1. You'll get to see the world (without the hefty price tag)
It's estimated that around of 56% of young people who take a gap year go travelling – which is a truly fantastic pursuit! However, this can get expensive very quickly, costing as much as £1,844 a month, or over £22,137 a year.
However, as a Superyacht Deckhand or Stewardess, you'll get to see a whole range of beautiful places – from France all the way to the Mediterranean and beyond – and you won't need to worry about typical travel expenses such as food and accommodation, as this will be included in the work!
There'll be a crew chef on board taking care of your meals, and you'll be sharing a cabin with one of your fellow crew mates.
In fact…
2. You'll be earning money while you travel!
Depending on the size of the Superyacht you're working on, the crew budget and whether you're working on a charter or private yacht, you'll earn a great wage as a Deckhand or Stewardess – typically, this can be anything between €2,000 and €3,500 per month (£1650.23 to £2887.90)!
What's more, as a UK resident seafarer, you'll be able to benefit from the Seafarer's Earnings Deduction (SED), which means you'll pay 0% tax on your earnings while on board (you'll just need to ensure you do your seafarer's tax return) .
At the time of writing, the UK is shortly expected to enter a recession, and thousands of people's earnings will be affected. What's more, the cost of living is on the rise.
Working on a yacht in your gap year is therefore a great way to save as much money as possible, ready to put towards your university spending pot or whatever ventures you decide to take after your gap year is over!
3. You'll get a real taste of what it's like to live away from home
Whether you plan to go to university or not after you graduate, living away from home is a whole new experience of its own – and something you may not have done yet if you've only just finished school or college.
Working on board a Superyacht is a great way to test the waters (pun intended) of living away from home without thinking about everything at once (I.e., worrying about bills and the weekly food shop).
Also, you won't be totally alone, as there will be other Stewardesses and Deckhands on board likely to be going through the same experience as you! Which leads us nicely onto our next point…
4. It's a great way to meet new people and make new friends and connections
Young people have increasingly chosen to work on a yacht in their gap year in the last few years (we can thank Below Deck again for that!), so when you do your Superyacht training and start work, you'll be sure to meet lots of likeminded people.
In fact, here at Flying Fish, many of our Superyacht graduates have gone on to work together, enjoy spending their free time together exploring the places where their Superyacht's dock, and become friends for life.
You'll also get to work alongside some truly talented people across the Superyacht crew hierarchy – from the Captain to the Bosun, the Chief Stewardess to the yacht Chefs and many more – which can (if you work hard and prove yourself) grant you some pretty helpful connections for the future.
5. You'll pick up a whole range of useful skills
Taking a job during your gap year is bound to top up your skills toolkit – but where Superyacht jobs prevail greatly is in the wide variety of knowledge and skills that the experience can give you!
Briefly, as a Deckhand, you'll learn:
watercraft skills
engine maintenance
ropework
And as a Stewardess, you'll gather skills and knowledge around:
customer service and interior maintenance
barista skills, wine appreciation and cocktail mixing
flower arranging
All alongside communication, problem solving, flexibility and time management, attention to detail and being a strong team player. Plus, one of the biggest demands of a Superyacht employee is to have a strong work ethic and positive, can-do attitude.
… all of which will serve you well in whatever pursuits you take after your gap year!
6. It'll give you the time you need to think about what it is you really want to do next
Many young people choose to go straight from school or college into university – but amid all your studies, it can be difficult to find the time you need to really think about the next best steps for you.
Working on a Superyacht is one of the best ways to give yourself this time to consider what you want your future to look like. Seeing the world and meeting other people while on board can open up a whole host of new ideas and possibilities that you may never have the chance to consider if you take a different path.
You may even end up deciding that a career on the ocean is right for you! Or, if you do decide to go to university or start a new job after your gap year is over, you'll be refreshed from your break from academics and raring to go.
7. You'll have a job ready and waiting for you during the summer holidays
Summer is the busiest season on a Superyacht, so there'll nearly always be a job for you to come back to during the uni summer break, following the experience you'll have built up from your work on a yacht during your gap year.
8. …and it'll be waiting for you still after you finish university
We've shared a blog that goes into this in more detail, but working on a Superyacht after graduation can be hugely beneficial, too!
Having the experience of working on a Superyacht in your gap year (and in the summer holidays if you choose to) will put you in great stead for a role after graduating. By then, you may have even been promoted to Bosun or Chief Stewardess!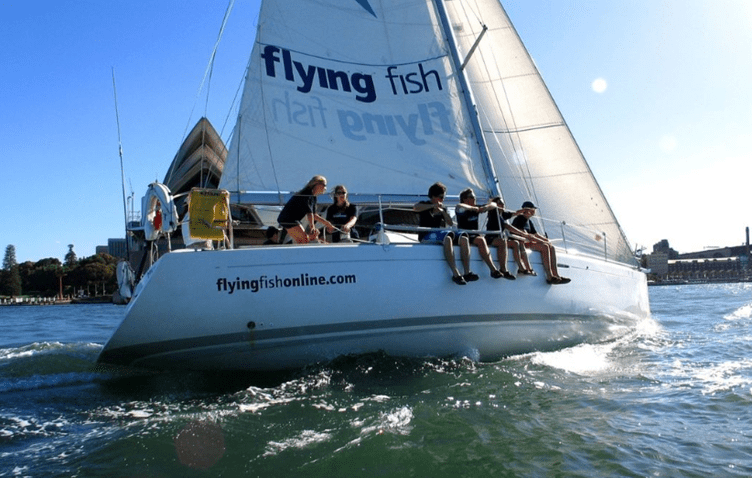 Before you can start working on a Superyacht, though, you'll need to undergo some training…
This is where our Superyacht Deckhand course and Superyacht Stewardess course come in at Flying Fish!
Both courses will provide you with all the skills and qualifications you need to start looking for work on a yacht in your gap year as a Superyacht Deckhand or Steward/Stewardess – from STCW Basic Safety Training to your MCA Proficiency in Designated Security Duties (PDSD) and much more.
Sound good? Have a browse of our courses in more detail below and book your place on our next available training dates to get started!